Petronas Yamaha will be Dovizioso's fifth team in 13 years
The Italian has been with JIR Team Scott Honda, Repsol Honda, Tech 3, Ducati since 2008 and will now join Petronas Yamaha.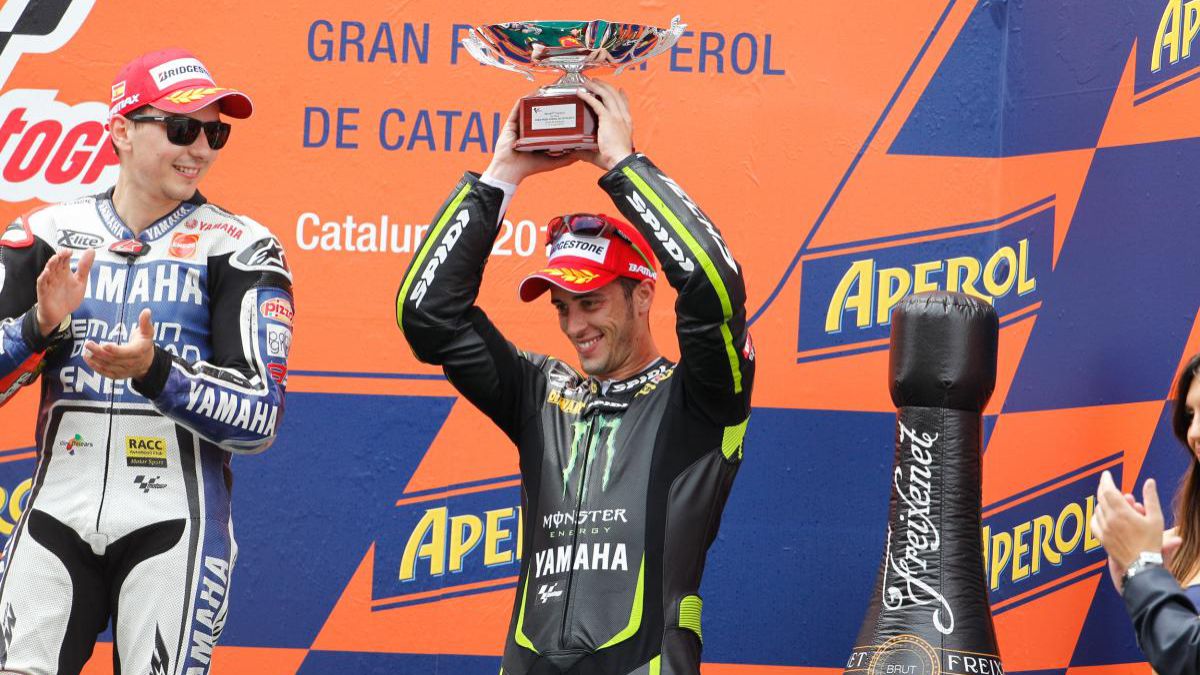 Andrea Dovizioso is a MotoGP globetrotter. At 35 springs in March, the three-time queen-class world runner-up and one-time 125cc champion will call from the San Marino GP on the Petronas Yamaha SRT, which will be his fifth team over the 14 seasons. and 13 years that he has been in the queen class.
This course had been taken as a sabbatical by the Italian from Forli and the only thing that he had been seen to do, in addition to his motocross racing, which is his great passion, was some outing with the Aprilia test team, a brand he finally left planted or in which it was left without a hole due to the signing of Maverick Viñales, as seen.The step taken now by Andrea marks his return to Yamaha, a factory for which he already raced in 2012, also within the satellite team, which was then called Monster Yamaha Tech 3 and with which he achieved a sensational fourth place in the general classification. That year he made five podiums, all in third place, and it earned him the jump to the official Ducati team, in which he was from 2013 until the end of last season. He had also previously been an official rider with Repsol Honda, where he arrived after making his debut in 2008 with Honda's JIR Team Scott.
In the official team of the golden wing he spent three seasons, those of 2009, 2010 and 2011 and that was one more than what was planned by HRC, since his bet for that year was Casey Stoner and Dani Pedrosa, but they saw each other Forced to put a third motorcycle on the track for Dovizioso, who had earned it based on the results of the previous year, by a clause that appeared in the contract based on the position he occupied in the general mid-season. All Dovizioso MotoGP teams
Year Team Position Best result 444 444
2008 JIR Team Scott Honda 4th 3rd in Malaysia
2009 Repsol Honda 6th 1st in England 444 444
2010 Repsol Honda 5th 2nd in Great Britain, Japan and Malaysia
2011 Repsol Honda 3rd 2nd in France, Great Britain, Italy and the Czech Republic 444 444
2012 Monster Yamaha Tech 3 4th 3rd in Catalonia, Holland, Germany, Indy and Aragon
2013 Ducati Team 8th 4th in France
2014 Ducati Team 5th 2nd in the Netherlands
2015 Ducati Team 7th 2nd in Texas and Argentina
2016 Ducati Team 5th 1st in Malaysia
2017 Ducati Team 2nd 1st in Italy, Catalonia, Austria, England, Japan and Malaysia
2018 Ducati Team 2nd 1st in Qatar, Czech Rep., Misano and Valencia
2019 Ducati Team 2nd 1st in Qatar and Austria
2020 Ducati Team 4th 1st in Austria
2021 Petronas Yamaha ¿?
Photos from as.com