'Tyson' Pérez signs one more year with MoraBanc Andorra
The power forward, a Spain international, is recovering from a serious injury suffered last season. He comes from averaging 8.5 points and 5.8 rebounds.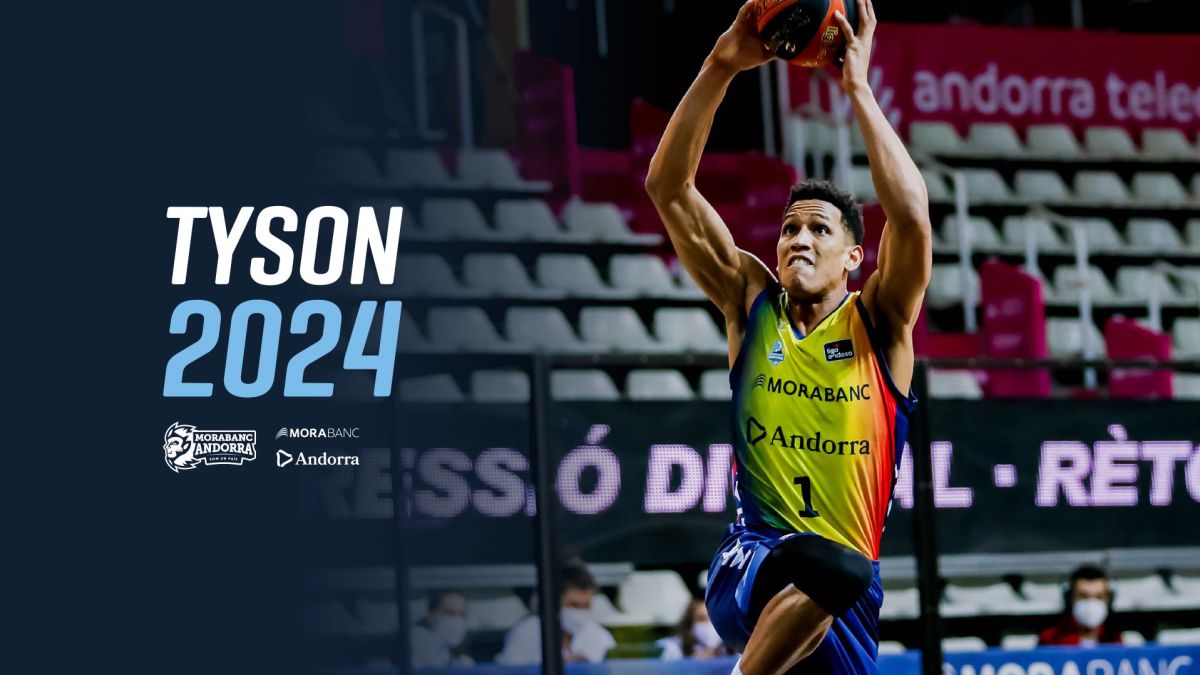 José Miguel 'Tyson' Pérez, Dominican power forward with a Spanish and international passport with Spain, has signed a one-year contract extension with MoraBanc Andorra.
The player is still recovering from a serious injury sustained last season. 'Tyson' underwent surgery in Vitoria in June after suffering a torn anterior cruciate ligament in his left knee. Since then his recovery period has been estimated between nine and ten months. This injury occurred in an Endesa League match on the UCAM Murcia court during the month of May.
"We believe that it is important for 'Tyson' to feel that he has one more season with us and we want to show him our absolute confidence in the future that awaits us together," said Francesc Solana, MoraBanc Andorra sports director.
'Tyson 'Pérez, who already counted before the injury for the Spanish team led by Sergio Scariolo, continues with his recovery. "The player is recovering from a major injury and this contract extension will give him the necessary peace of mind to work in better conditions," said Francesc Solana.Last season he played 17 games with 8.5 points, 5.8 rebounds, 0.4 blocks and a PIR of 10.7 in the Endesa League and in the Eurocup he played 7 games with 9.7 points, 5.9 rebounds and 11 , Rating 9.
Photos from as.com