Pedri adds and continues to Las Palmas
The youth squad of the Gran Canaria team has already played 45 official games with Barça, exceeding 45 minutes. At 50, five million more transfer.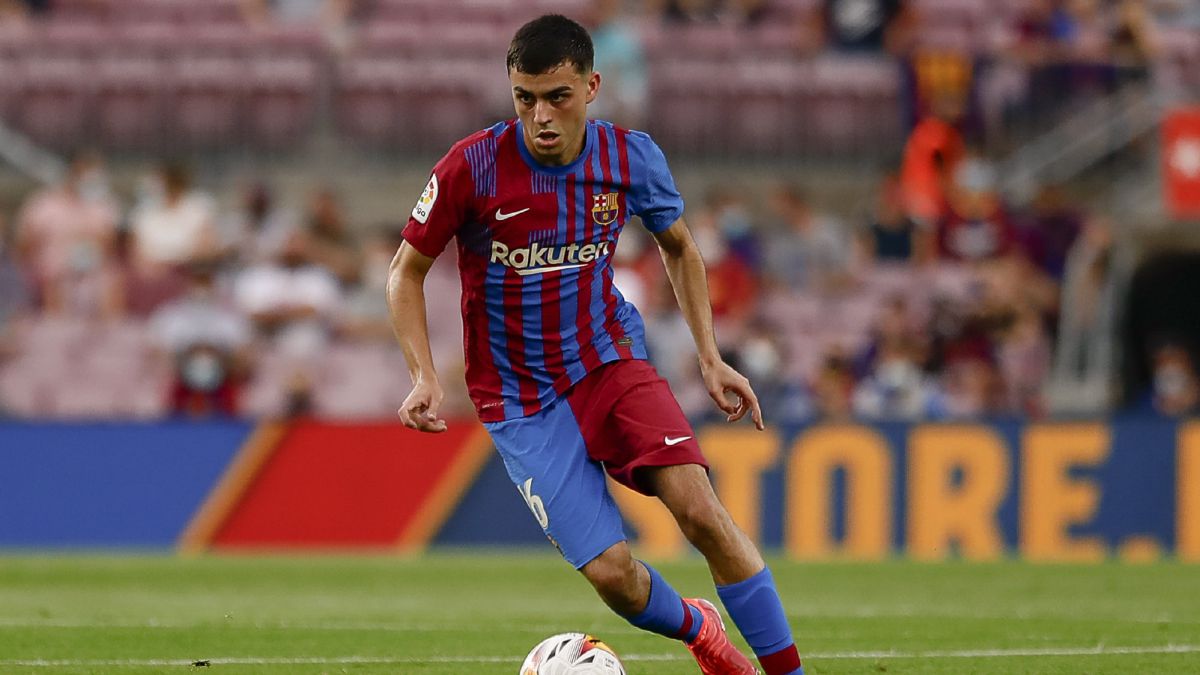 It was already known, since he was transferred to Barça at the age of 16, that every step of Pedri with the Barça entity, so convulsed for some time now, would be scrutinized to the millimeter by the Unión Deportiva Las Palmas. It happens that, thanks to a round business, the Gran Canaria entity continues to fatten its coffers after the aforementioned agreement.
Firstly, there were five million in transfer and on top of that, the Tenerife midfielder stayed for a season on loan at Las Palmas and his salary was paid by Barça itself. Once he definitively entered the Camp Nou plans, the easily compliant bonuses became a reality, which means that the island club has invoiced, for the moment, 12 million euros, of which 7.
had been collected until the beginning of this summer
The business, round for both in the madness of the current market, for the moment does not end there. It should be remembered that Las Palmas transferred, for a minimum of 5 million, a kid who was just a youth. This contract included a clause by which the Sports Union would have the right to collect another 5 million when Pedri reached 50 games with Barcelona playing at least 45 minutes in each of them.
At the end of last year, as we reported in AS, the culé star had fulfilled such circumstances in 44 games, and at this rate Las Palmas will meet those 5 million within a month. It happens that, despite the football binge that the kid has on him, uniting with little rest last season and the current one with the Eurocup and the Tokyo Games in between, Pedri was a starter last Sunday against Real Sociedad, also playing the 90 minutes , absolutely essential for Koeman. Thus, the count of parties from Tenerife that most interests Las Palmas now reaches 45.
At this rate, the island entity will be able to bill Barça another five million at the end of September, when the Catalans visit Cádiz. Before, the boys of Ronald Koeman, Pedri among them, face Athletic, Getafe, Seville and Granada. In any case, it is necessary to meet Barça's rival on the first day of the group stage of the Champions League, scheduled for September 14 and 15.
There is no doubt about Pedri's leading role in today's Barcelona, whose current economic situation is a real farce. The Tenerife man adds and continues, and a year later he also does it for Las Palmas.
Photos from as.com