Pass and fail: defense, defense and more defense
Burgos did an extraordinary job playing more than 70 minutes with one less in a duel in which all the players multiplied. Alfonso Herrero vindicates himself.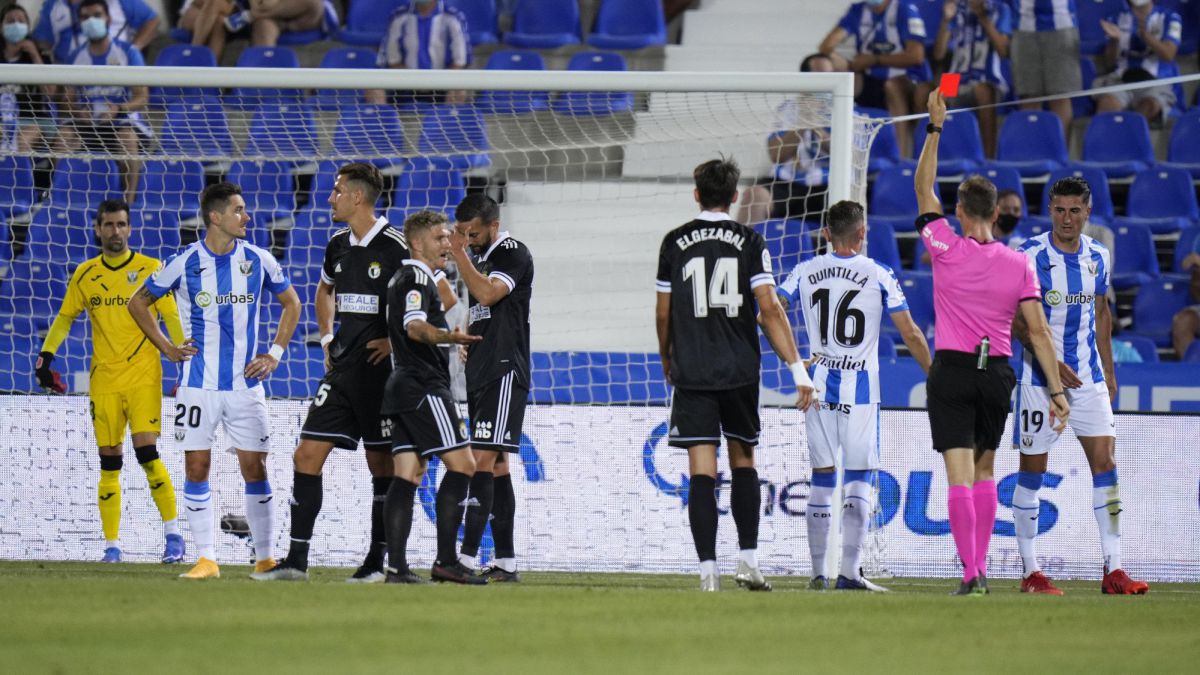 Historic point achieved by Burgos in Leganés with two clear protagonists: Grego Sierra for his expulsion, which changed the initial plans of Julián Calero, and Alfonso Herrero, who vindicates himself in the black and white goal with a sensational performance. Alfonso Herrero: The best of the team. He had several sensational performances that avoided the defeat of Burgos. Álvaro: Like his defense teammates, he had a lot of work. He blocked the left wing of the Leganés attack well. Fran García: Good performance as a winger, the greatest danger for Leganés came from his band and he did his job.Aitor Córdoba: A lot of work for the Basque center that he fulfilled without fissures. Grego Sierra: His expulsion is inappropriate for a player with his experience. Debut to Forget. Ezgezabal: He had to multiply in the center of the field, he ended up being one more center-back. Andy: It gave consistency to the center of the field cutting balls and blocking the visiting attacksSaúl Berjón: Its quality is indisputable. He gave air to the team from his wing and helped in defensive tasksJuanma: He came out on the right wing. He put all the effort and effort. Replaced at halftime. Riki: He was being the best of Burgos until the expulsion of Grego Sierra. He made his debut and did it boldly the few minutes he was on the field. He was the one sacrificed for expulsion. Álex Alegría: He did what is expected of him on his debut. He fought with the two centrals, lowered back balls and oxygenated the team. Physically he is not one hundred percent. Also played: 444 444Zabaco: He left after the expulsion of Grego Sierra. Impeccable in defensive work. No errors. Guillermo: He replaced Alegría and fought all the balls that reached the top. Constant work Raúl Navarro. The versatile player came out in the second half and helped a lot to block the right wing.Matos: He played the final minutes helping Fran García on the left wing. Miguel Rubio: He debuted with his new team. In the final minutes he helped with his powerful passing game.
Photos from as.com