Pacheta pulls Christ so that the Pucela opens in Lugo
The signing of the canary was confirmed in the morning, he trained and entered the list against a Lugo with problems in the center of the defense and where Joselu will start.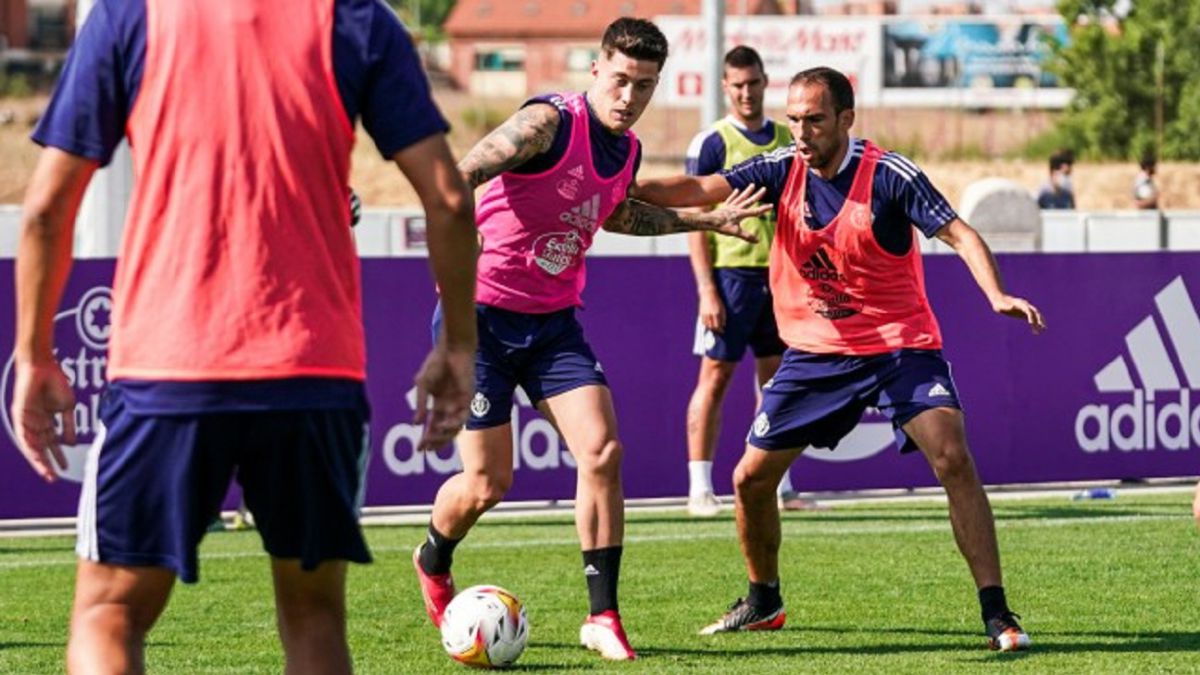 If in football mathematics were of any use, today's game at Anxo Carro between Lugo and Real Valladolid would have no mystery. They face the squad with the most value in the category to the second with less, so the result would be more than clear. However, it is football, not trigonometry, so the result has to be sweated (follow the match live on As.com). Albés is clear about it and in the previous one he appealed to his team to make "a Triple A match, almost perfect" to beat the Pucelanos, which he knows well.For this, the Galician coach will first have to decide the defensive line that he plants, greatly decimated with Alende absent due to the fear clause, Alex Pérez still out of shape and Alberto Rodríguez, between cotton wool. With this list of catastrophic misfortunes behind, everything indicates that Xavi Torres will be central with Ros and that Seoane will return to the double pivot with Signo. Chris Ramos and Valentín will fly by the wings and Joselu will be the tip to replace Barreiro, injured. Iron back and sparkle up seems the Albés recipe, now the execution is missing. The people of Lugo are looking for their first victory of the season so as not to get down from the beginning.
Real Valladolid, for its part, goes to Anxo Carro with various missions. The first is to forget about the market for at least 90 minutes. Everything that he could not do during the last two months is now being worked on by the Blanquivioleta club with many exits and some arrivals. Precisely the last one, Cristo González, will be in the game today due to the shortage of forwards: Marcos André and Sekou have left and Guardiola does not count. So much so that he has not traveled to Lugo. The second of the objectives is to add the first victory away from home and do it, also, for the first time at the Anxo Carro, where he has never won.
Pacheta will make the changes just right. He will have to adjust the issue of the wings, so that they do not make him superior in that area, but it seems that he will insist on the 3-5-2. Two changes will be made by the Pucelano coach. Janko will replace Luis Pérez on the right side, since the canary was injured last week, while Cristo González could partner with Weissman. The rest of the team will be the same as the one that started the duels against Las Palmas and Real Zaragoza.
Photos from as.com