Pacheta has a goalkeeper to spare
Roberto's change of plans marks Masip's name in red, which interested several teams at the beginning of the summer.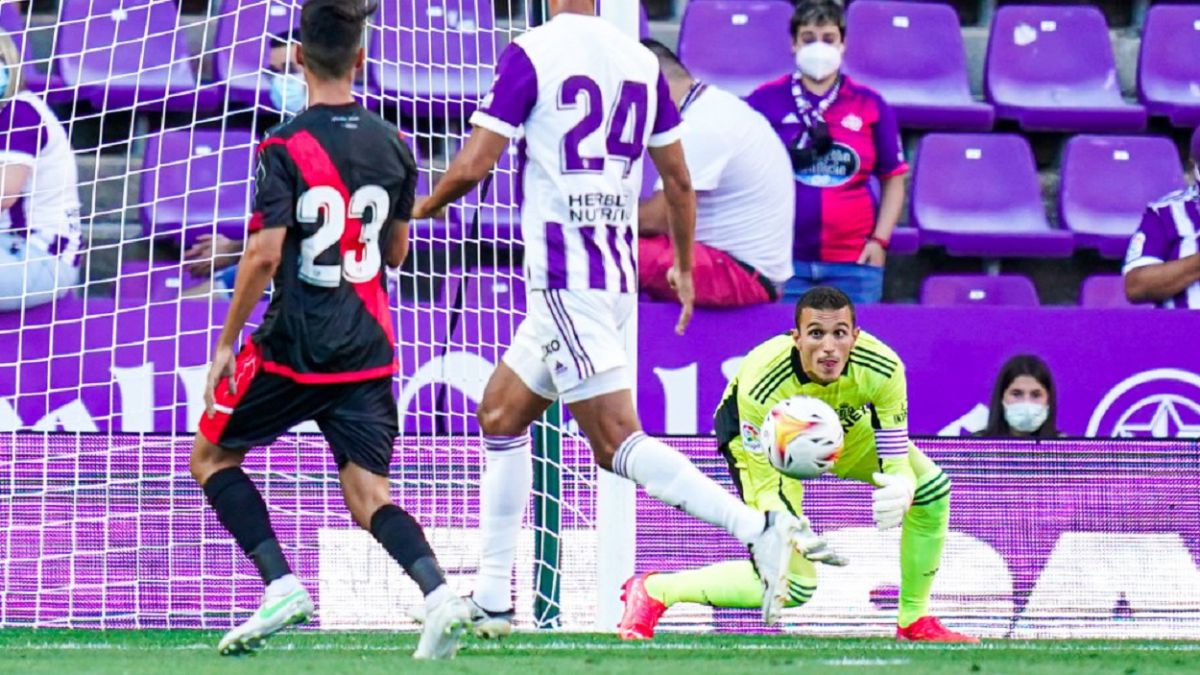 The ownership of Roberto Jiménez against Las Palmas after being left out of the call for the last friendly was a surprise in the Real Valladolid environment, which presaged that something had changed. That's how it went; This is how the goalkeeper himself explained it at a press conference this Wednesday: after evaluating an option to leave the several that were presented to him, and after it did not arrive at a successful conclusion, his mind goes to staying at the Pucela.
After being the first chosen by Pacheta to defend the goal, the situation has taken a turn and the new name marked in red is that of Masip, who also did not see how the opportunities that seemed to open at the beginning of the summer were confirmed. The Catalan was on Barcelona's agenda in case Net was transferred and was valued by Granada; however, neither of these two movements was completed.
According to Diario AS through different forts, it is he who is currently looking for accommodation in the Zorrilla offices, to the point of having been part of conversations with sports managers of other clubs that are looking for a goalkeeper in this final stretch of the transfer market. These offers, however, have not, for the time being, become any offer.
The third in contention, José Antonio Caro, was not registered for the first match due to a penalty from last season, in which he played for Ponferradina. From Real Valladolid it is understood that with him and with Roberto (or before Masip) the goal would be covered with guarantees in order to fight for the objective of promotion, after the Andalusian saw how soon the door of the Ponfe, who wanted him , it was closed.
At this point in the transfer window, taking into account the difficulties with which all the teams have faced the market, it would not be possible to rule out any scenario, such as the three ending up staying in Zorrilla, although the intention is to free up a place, Also, to better balance the numbers, taking into account that the salary limit would be looser with two of the three goalkeepers, especially when the economic and competitive context of the first two is high.
Photos from as.com