Oltra: "The derby will be resolved by details"
The Fuenlabrada coach spoke in the preview of the match against Alcorcón. He expects a close game, recovers troops and predicted the importance of the team's players in the season.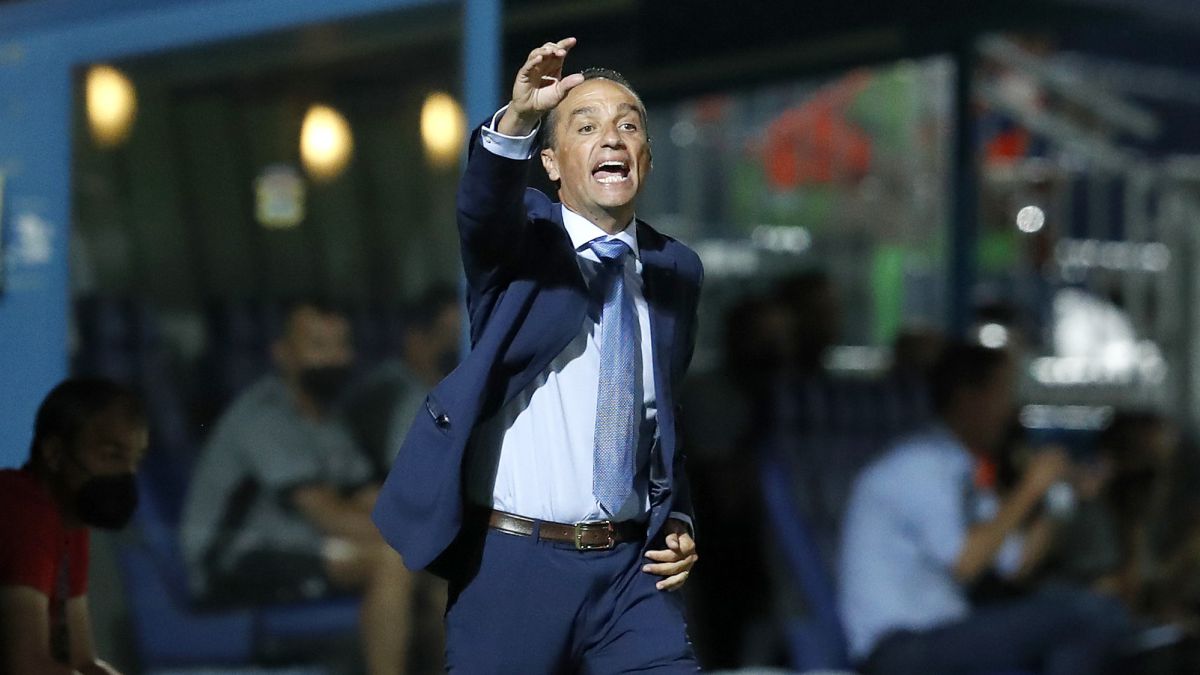 Virtudes del Alcorcón: "They are a good team, competitive, with a good squad, which comes from playing a great game in Ponferrada. When they were with eleven they were better, but a punctual penalty play and expulsion marked the rest of the game. Even with Ten competed and had options to score, but above all they have a great coach. Anquela has a lot of experience and is a partner of those who suffer when things do not go well for him and you are happy when things do go well, I am very fond of him . He is very humble, work personified, his teams play well, they know what they are playing and are organized because he makes them that way. "
Withdrawals: "Jano has been ruled out and we will see how he evolves for the next matches. Except for him, the entire team will be available."
Importance of the team players: "Let's see how the squad closes and who we incorporate with the team number for the work of the first team, such as Damian, who for me is a first team player for all intents and purposes, but that he can play with B. The young player needs to play, compete and learn because that gives him a plus. Right now in dynamics there are Stephen, Dago and Kevin Manzano, all with options to continue being and participating on a day-to-day basis. Ivo He is also training, but on weekends he goes to play with his team because due to his age he cannot play with us. "
Aspects to improve with respect to the match with Tenerife: "The first thing is not to give away 45 minutes, especially in the way of competing, even if the rival may surpass you. We were not the Fuenlabrada that we saw in preseason or the one we all know, which is a team that competes, pressures, leaves the soul and is uncomfortable for the rival, something that in the first half we did not do. In the second half in terms of how to compete we were Fuenlabrada, but we still have to improve fluidity and generate more chances . We left the game in the last play, it is part of the game. In the first half we were below who we are and that cannot happen again. "
Derbi with goals as a precedent: "Derbies are usually close matches, but it is true that in the past they have been different matches with expulsions. Encounters like this are marked by equality, the way to handle emotions and knowing that you have to be centered at work. I expect a close game, with few goals, very competitive and that the small details will mark it. Then something else may happen, but this category is not one in which there are goals and games that are very open and I do not think that neither Alcorcón nor we put it that way. "
Nuno Pina: "He is a footballer profile that we were looking for, who comes to raise the competitive level, to add, to correct a deficiency or to enhance any virtue that you may have and he meets all the demands we had. He is a physical footballer and a defensive midfielder who is going to help us. He comes with little training and needs a period of adaptation to get in shape. He will probably enter the squad and if he has minutes it will depend on the game, but I don't see him to start because he is not yet fit . "
Rotation under sticks: "I did not say that I was going to alternate goalkeepers, I am about to bet on one, although he does not have continuity assured either. He will not be alternative or cyclical, but whoever thinks he has to play, will play. Every week I put those who I think are better, in any area, including goalkeeping, which is more specific and needs a little more continuity, confidence and security. I started with Altube because I have valued the preseason, the moods and performances. Javi was with COVID, then he had personal situations that did not help and I understood that Diego had to play. We will see who I decide for the goal, but I don't want to generate debate because either of them can play. "
Photos from as.com