Official: Leganés sign Rubén Pardo as property until 2023
The Riojan returns free after terminating his contract with Girondins. The player has lowered his salary and Leganés, paid more than the average.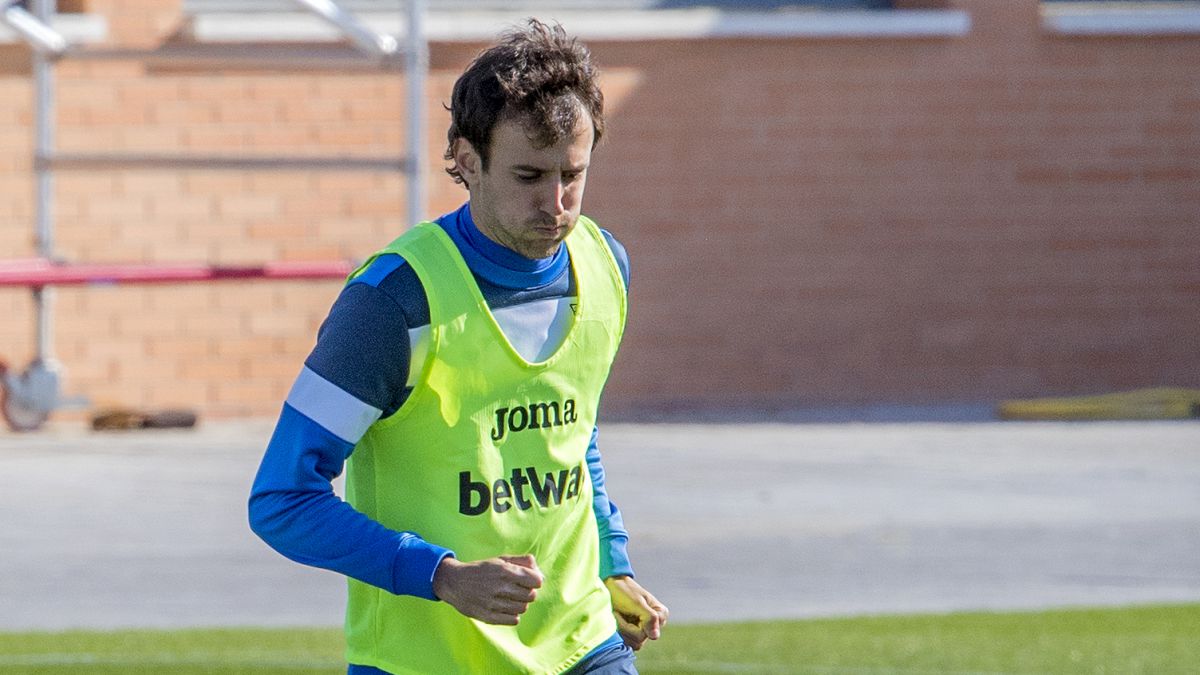 Leganés has made official this Saturday the expected return of Rubén Pardo, a 28-year-old midfielder from La Rioja who returns to Butarque after playing on loan from Girondins de Bordeaux last season. Now Pardo signs ownership for two seasons with another optional after being released from the year that remained in the French club, unable to sustain his salary close to 1.2 million euros in the midst of his serious economic situation.
Pardo becomes the ninth signing of the season and, surely, the most relevant of those that Leganés has executed so far. With a poster among First Division teams, at the beginning of summer it seemed impossible that he could return to Butarque due to the possible demands of Girondins, because of his high salary and because it was suspected that he would have better destinations to go to.The sporting doubts
To these factors it was necessary to add that Garitano did not have him in the final stretch of the season, which could arouse doubts in a player who always expressed to the club his well-being in Butarque. The footballer was delighted with the city, the facilities, the club's staff, his teammates ... and he only had doubts about the role he would play.
A conversation between Pardo and Garitano (and especially the insistence of Txema Indias, sports director) dispelled those doubts and allowed him to convince himself that the return to Madrid to have more prominence if possible that last year would be the best option. Once the player's yes was assured, only the most complex part remained: convincing the Girondins de Bordeaux to release him. It has been this section that has delayed the operation in recent days.
Fringes with Girondins
The player and the French club had to agree on the conditions of his departure. Although the footballer left at zero cost, he did so to go to a club that will not pay him everything he charged in France. Leganés will make an effort to pay him a salary above the average of the squad and the player another to adapt to a lower band than the one he had. In these differences lay the last fringes between the player and Girondins, who have finally compensated part of the salary they will not receive in Butarque.
Pardo competed last season in 38 games, scoring four goals (all four from fouls) and delivering four assists. He was named best player of the month three times with the Blue and Whites and in February, of the entire Second Division.
With the arrival of Pardo, Leganés now only have two free chips left to be able to incorporate footballers. The wish in Butarque is to complete them with two last reinforcements. A right winger and a reference striker with experience in the First Division. With four days to go before the market closes, Leganés once again clings to the final stretch of the summer window to protect its squad.

Photos from as.com