Official: Cristiano, al United
A call from Sir Alex Ferguson, as reported by the Manchester Evening News, changed the dynamics. The former coach contacted the Portuguese and convinced him.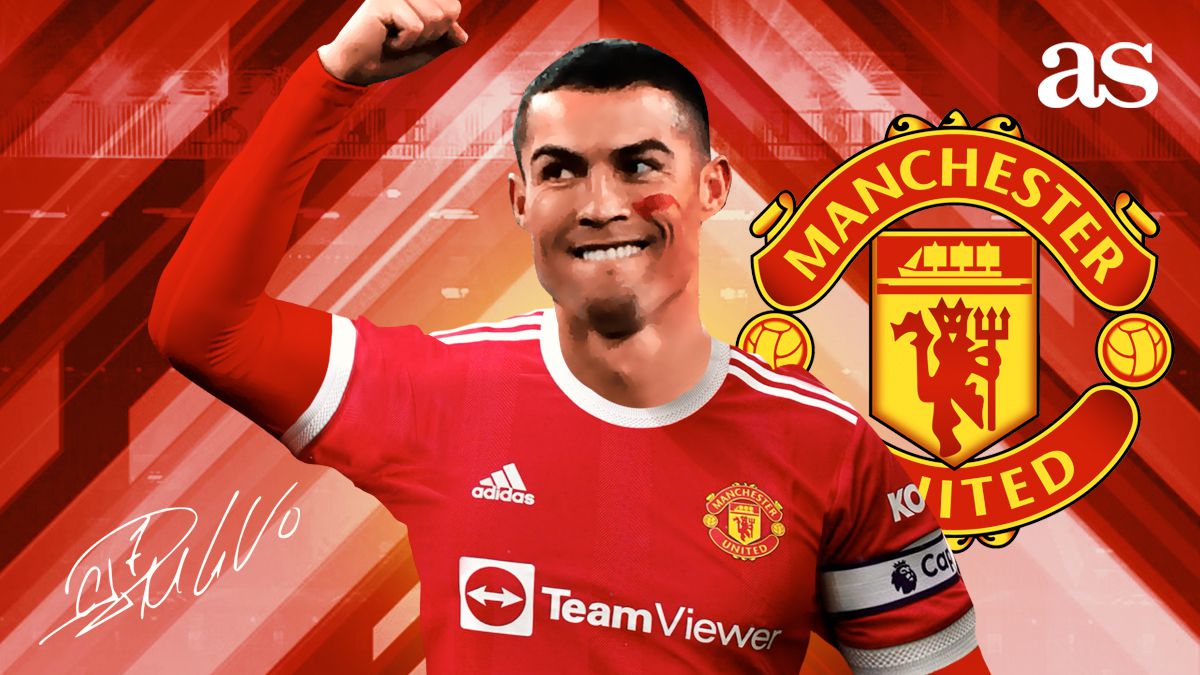 Manchester United have made the signing of Cristiano Ronaldo official. This holder was not foreseen in the plans, not even in that of the fans of the club itself, but only an incredible turn in events with Sir Alex Ferguson in the middle has caused the return of the Portuguese to Old Trafford when the only candidate to become with his services he was his greatest rival, Manchester City. In this way, Cristiano will wear the red devils shirt again twelve years after leaving for Real Madrid.
Before Friday morning, Manchester City were the only team willing to sign Cristiano Ronaldo. In Pep Guardiola's team it was considered as an option to secure a scoring quota that the club lacks, but they could not reach an agreement with Juventus on the transfer figures. Neither with the players involved, since the Italians wanted Gabriel Jesus and the citizens offered Sterling. Without the possibility of signing Harry Kane, Cristiano was the scorer they needed.
It was then that a call from Sir Alex Ferguson, as reported by the Manchester Evening News, changed the dynamics. The former Red Devils coach contacted Cristiano Ronaldo and convinced him to return to his old club. At Old Trafford, the Portuguese won a Champions League and a Ballon d'Or and above all began to build his legendary career that later strengthened and culminated in the ranks of Real Madrid and Juventus.
Hours later, at a press conference, Allegri confirmed that Cristiano had communicated that he did not want to continue at Juventus. From there, a series of statements were triggered. On the one hand, Ole Gunnar Solskjaer revealed a secret: "We are in contact with him. If he ever wants to leave Juventus, he knows we are here." Pep Guardiola, for his part, also spoke to journalists and said: "Footballers like Cristiano and Messi can choose where they are going to play, anything can happen."Manchester City, which yesterday, as AS announced and confirmed by all the media in Italy, had closed an agreement with Jorge Mendes for a contract until 2023, dropped out of the negotiation moments later, announced by all the English media at the same time, confirming that Manchester United had taken the lead and that Cristiano Ronaldo's intention was to return to play on the pitch at Old Trafford.
The 'red devils' will pay Juventus between 25 and 30 million euros, the figure that the Bianconeri asked the City, and will also pay Cristiano a salary of 20 million euros net. The former Juventus player has signed for two seasons and will complete a dream offensive front: Rashford, Sancho, Bruno Fernandes, Greenwood, Pogba, Martial, Cavani ... and Cristiano Ronaldo.
Photos from as.com