Odd Christian Eiking's dream day off
Odd Christian Eiking will lead the tough last week of Vuelta this Tuesday. The Norwegian has exceeded all expectations.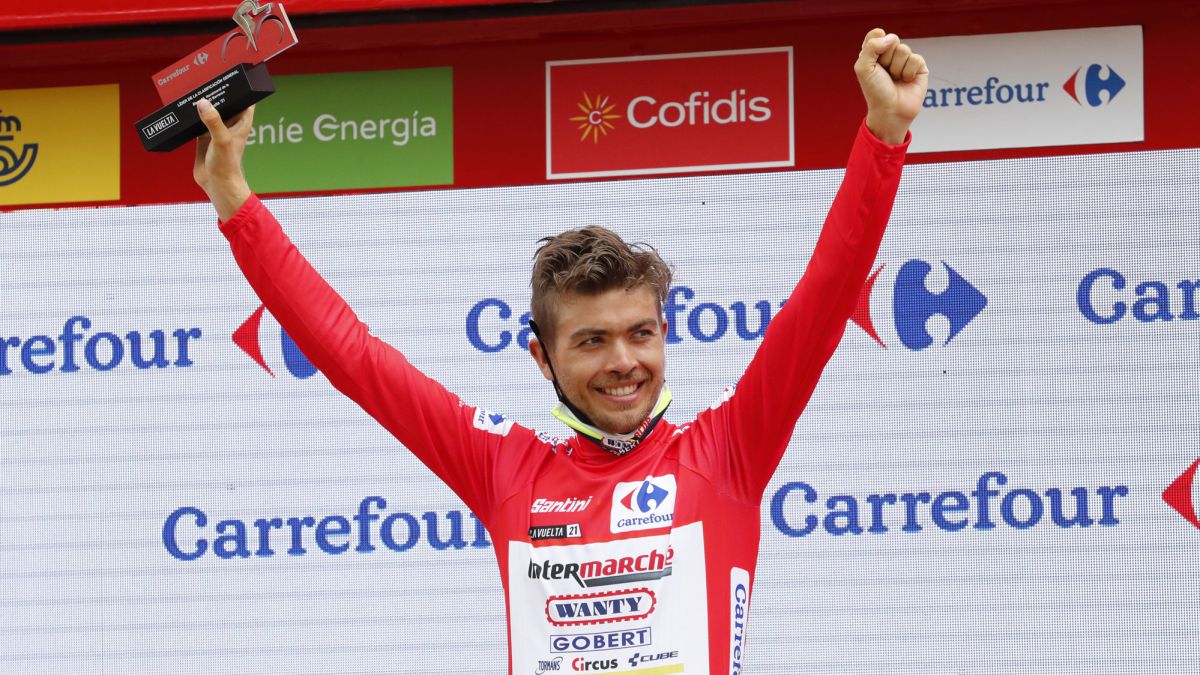 No one could expect Odd Christian Eiking to wear the red La Vuelta jersey on the second rest day of the race. This Monday, few cyclists in this Vuelta will be so happy. The 26-year-old Norwegian is making the most of that escape in which he snatched the red from a crazy Roglic for letting go. "The greatest achievement of my career," he repeats these days. In his calculations he was losing it last weekend, but the little battle between the favorites and his good performance has allowed him to keep it. "That I am going to wear the leader's jersey for six days in a big one like La Vuelta has exceeded all expectations, I will not hide it," he says sincerely.
Y while Eiking thanks his Intermarche teammates and celebrates the great Vuelta that the Belgian squad leads (he also won the stage and wore red with Taaramäe), the general favorites theorists explain the lack of battle. Only Adam Yates cut 15 seconds in his fight for the podium that Enric Mas described as "not very worrying". "The terrain was not the best to have that battle that was expected," analyzed the Mallorcan, who made a "very positive" balance of this second week that concludes 35 "behind Roglic.
His partner López pointed along the same lines. "It is not that we respect each other, it is that it has been a very hard day and there was no demanding final port to do damage," explained the Colombian after another day in which after 200 km and four ascents he shot at more than 40 km / h. "With so much wear and tear, these days are to save them," said Superman.
"We must congratulate the leader," says Mas about an Eiking that is the most benefited by the lack of attacks. "I don't think it's realistic to say that I can win La Vuelta because the stage in Lagos de Covadonga on Wednesday is already too tough for me. But I feel good, I'm going to fight and anything can happen," says the Norwegian.

Photos from as.com