The Moroccan's great start to the season has made him the best PSG player waiting for Messi and Neymar. Yesterday it shone again in Brest.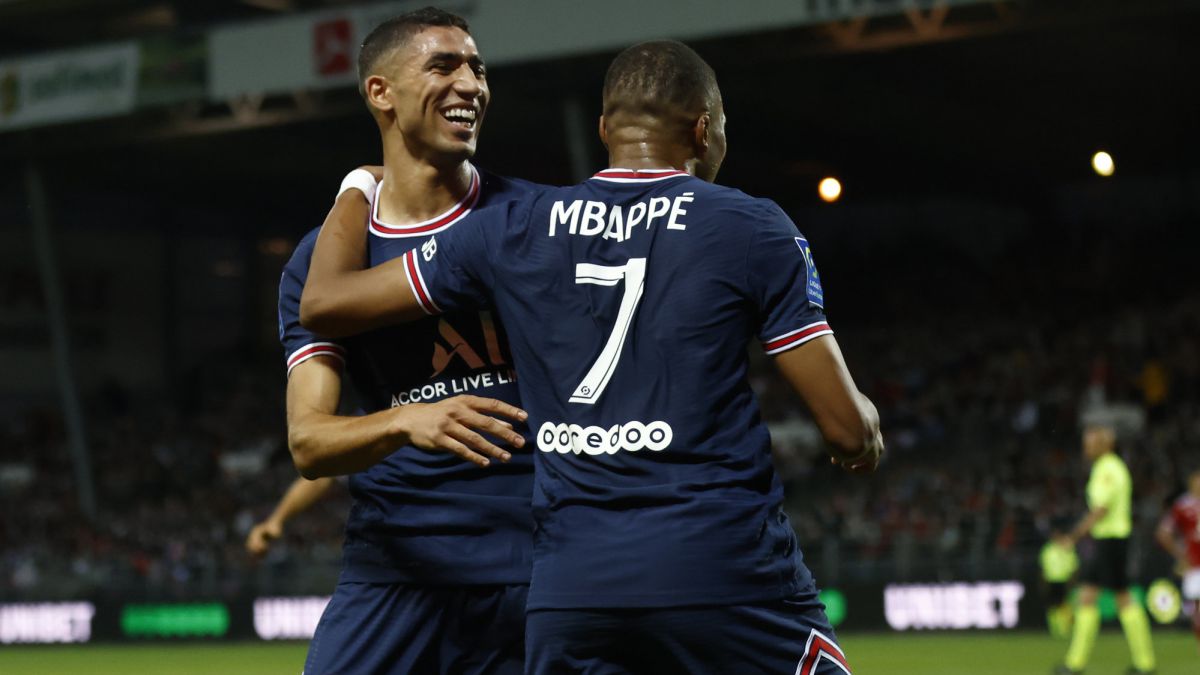 The signing of Achraf Hakimi by PSG is on track to become at this rate one of the best of the Qatari era. The Moroccan international landed in the French capital in the summer for € 60 million and, in just three days, he has already emerged as the great star of the Parisians at the start of the season.
Yesterday, against Brest, Achraf was a steamroller again. In the first half, the Moroccan international was a nightmare for the Breton team, who put two players on the wing to try to stop him, but his power prevailed over everything. The newspaper L'Equipe gave him the best PSG grade, with an 8, underlining that he has totally transformed his team's game.
Achraf gave two assists yesterday, one to Mbappé in the first half and the last with two minutes to go to Di María after an extraordinary sprint that shows that he is a player with an impressive physical background. The move from Florenzi to the former Real Madrid player has been gigantic for PSG, which, after many years in search of a right-back, now has one of the best in his position.

Photos from as.com