Neymar's environment comes to his defense against criticism for his weight
"He is spending the same holidays as always. Do not worry; he will be ready to fight with PSG," his relatives assured 'Le Parisien', after criticism for some photos in Ibiza.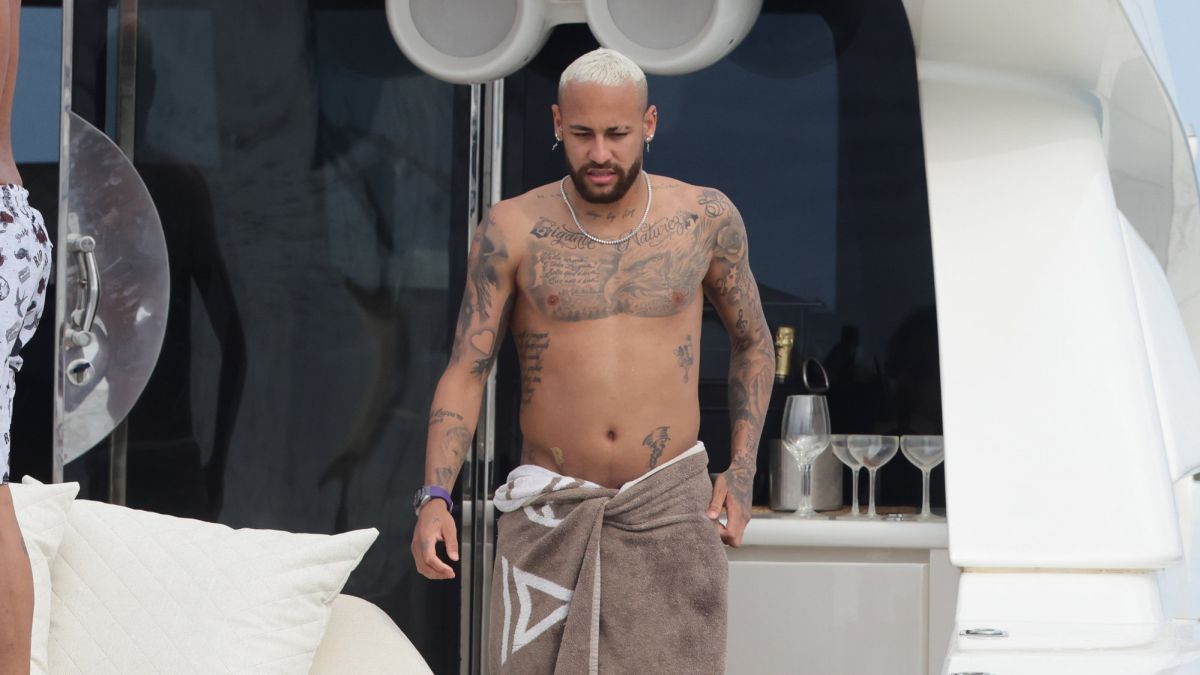 Neymar's environment has reacted to the mockery and criticism of the player from social networks for the photos of his summer vacation in Ibiza, in which he looks very relaxed and with a more rounded abdomen than usual.
Fans are concerned that her abs have been erased and that paparazzi photos show something more like a budding tummy. It is worrying that what the photos reveal, an increase in weight in the last three weeks, since he was proclaimed runner-up in the Copa de América with Brazil, will end up becoming an obstacle to his set-up for the start of the season. According to Le Parisien, Neymar's relatives, who are spending the holidays with the player, are very angry at the pressure that has been poured on the Brazilian.
"Neymar is spending the same holidays as always. Do not worry, he will be ready to fight with PSG", are the statements that Le Parisien collects from the player's closest environment. The return to training with PSG is imminent and the photographs of his summer break have sowed many doubts among fans before his imminent return to work: In what physical condition will Pochettino and his team find Neymar?

Photos from as.com