New triumph of Pep Bassas in the European
The Spaniard consolidates himself in the leadership of his category after adding two victories, a second and a third. Efrén Llarena was sixth overall.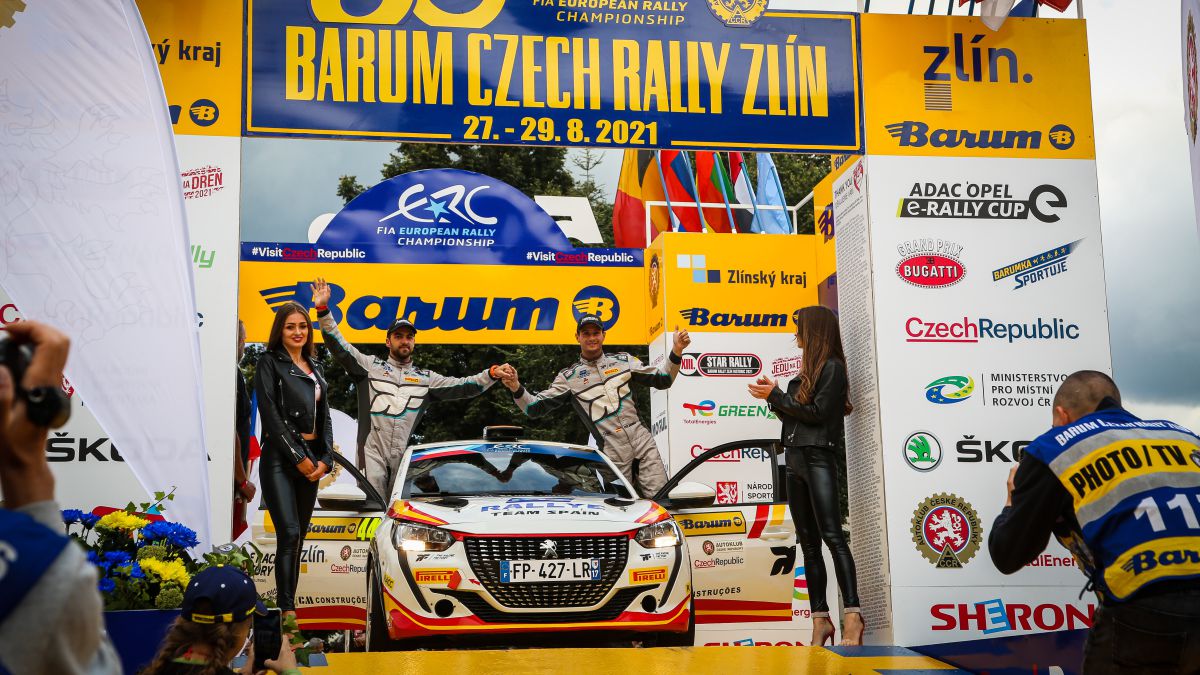 It is in his blood. Pep Bassas is the son of a champion and is making it clear that he has in his DNA the genes that led his long-awaited father to be one of the best Spanish drivers of the late eighties and early nineties. Now it is the son who is heading towards the European ERC3 title after adding his second win of the year in the Czech Republic.
Bassas started cautiously at Barum, one of the most difficult asphalt rallies of the year, even more so with the rains that have washed it down this weekend. And the strategy worked out well for him, since his rivals fell into the traps of the Czech stages, including another Spaniard, Alejandro Cachón, who was putting together a great performance until a slight exit got him out of the fight.
With this triumph, Bassas establishes himself in the leadership of his category after adding two victories in Rome and Barum, a second in Latvia and a third in Poland. It has taken all the way to repeat the title that Efrén Llarena already achieved two years ago, a success that could serve as a springboard to larger companies.
Llarena finished sixth overall after being penalized by a differential problem that prevented him from shining in the qualifying stage. He started in sixteenth position, which made the stages very dirty, but still saved valuable points. The outcome of the 50th edition of the Czech test was surprising. Erik Cais reached the final stage with a 20-second lead, but left and left the victory on a tray to the local idol, Jan Kopecky, who already has ten victories in the test of his country.
Photos from as.com