"We need a player at the top, we will look for what can come"
The Atlético coach appreciated the victory against Elche. "It is very nice for us to be able to play with our public again, which is just another player."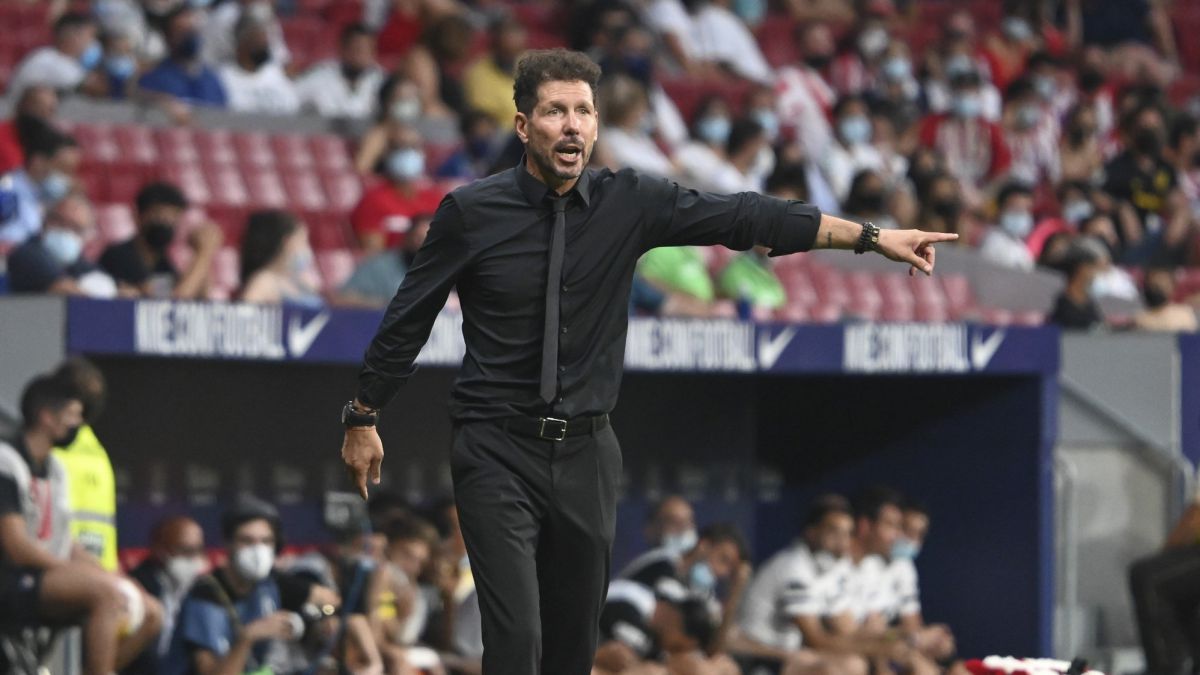 Diego Pablo Simeone attended the media at the conclusion of the match against Elche, where his team won by the minimum thanks to a Correa goal. He repeated that he expects a reinforcement up front.
How did you feel about the return of the fans?
How good it is to be able to see you (the press), welcome. The people we need them, it is a year and a half that they were not in the stadium, when we entered we could barely show the cup that was won last season, it was a great illusion for people who had a very ugly year and obviously it is something very nice for we can go back to playing with our public, which is one more player.
There is talk of another forward, but he has Correa.
It is clear that the workforce is compensated by balancing skills and we are looking for this. As for the game, it started with a slow game, where there were not many situations to either side and a great move by Correa for a great pass from De Paul broke the scoreboard. We had the same with Carrasco at the beginning of the second half, we did not specify and then it was the game we know. The 1-0 is short, you can't get there and at the same time you don't suffer, but it always leaves you with that tension of danger.
What happened to them in the second half?
The game was almost always along the same lines. Exit from Elche without depth and some recovery from danger looking for vertigo to be closer to the rival goal. In the second half the game did not change and with Rodrigo I keep that he has many things to give to the team and hopefully he will show as today what he saw on his feet.
They need to reach peak form.
Preparation for all the coaches has not been easy, and even less for us, we were the ones who have had the most players with the national team, many in South America. Nobody cares, but the rhythms of the game vary, we have to compensate for the weekly jobs, to incorporate everyone and today we were missing many troops, we knew that with Luis we could count 30 minutes and together with Trippier, Lodi and Correa, who is being the owner, they are the ones who have the least work. They didn't create chances for us, but we couldn't finish it.
How do you see Suárez? Do you need another nine?
The day 2 arrived and obviously they are going to take the best form with the passing of the minutes, we need everything Luis has for the definition for our team, because he is a very important piece and today he already had more rhythm, he will progress. When we prepare a squad it is to have two players per place and obviously we need a footballer. We will look for what can arrive, and if it does not arrive, we will find a solution.
What has changed in Correa?
He is playing where he feels most comfortable. Before we put him where a great job gave us, but it was not where his position could be developed in the best way. When he plays in the center of the attack he is fast, dynamic, vertical, he spins better than anyone and nobody can touch him because he is in the air, he is having force and he is maturing as a footballer.
Photos from as.com