Nahuel Bustos, the resurgence of a tenacious forward
The Argentine enjoyed 38 minutes against Amorebieta and made it 2-0. It is his second campaign at Girona and he has already scored half the number of goals in the last league.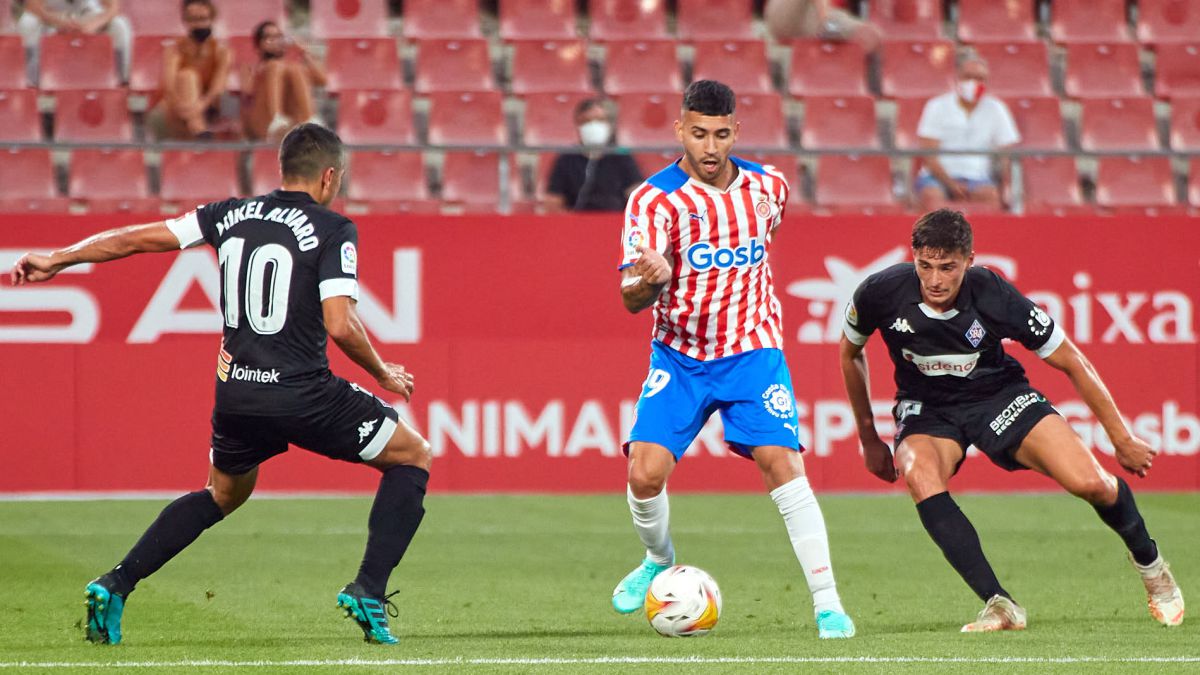 Nahuel Bustos, when he decided to return to Girona this summer it was clear that he was doing it with the aim of claiming himself. The Argentine forward, who was already on loan from Manchester City in the rojiblanca club last season, wanted a second chance and is trying to enjoy it. And, for the moment, he could not have started better: in just 38 minutes he played against Amorebieta he scored a goal, 2-0.
Francisco, last season, and currently Michel have always had good words towards Bustos for his involvement and tenacity. The Argentine forward already commented days ago that his first year at Girona had not been the one he dreamed of and that is why when the option to return appeared he did not hesitate: "I want to show that I can contribute more," he commented. And the truth is that it has not taken long to prove it. Last Saturday, in just 38 minutes on the pitch, he showed enthusiasm, desire and punch. Just what he had lacked in many moments of the previous season. Without going any further, although the comparisons are odious, last year, Nahuel Bustos played 30 league games and only celebrated two goals and gave an assist. This League, in just one match, has already scored one, half.
There are many hopes placed on a striker who dazzled in Argentina, playing in Talleres, and thanks to that he signed Manchester City. It is his second year at Girona, his second chance in European football, and he knows that the excuse of adaptation has already disappeared. He is eager, excited and if he maintains the level, Bustos could be the ideal partner for Stuani at the attack point. Against Amorebieta he showed very good manners in the second half and hence this Sunday, against Las Palmas, it would not be strange to see him start in the rojiblanco attack.
Photos from as.com