Nagelsmann downgrades Haaland
The Bayern coach compared Lewandowski to the Borussia Dortmund striker, a rival in the German Super Cup and a direct enemy in the league.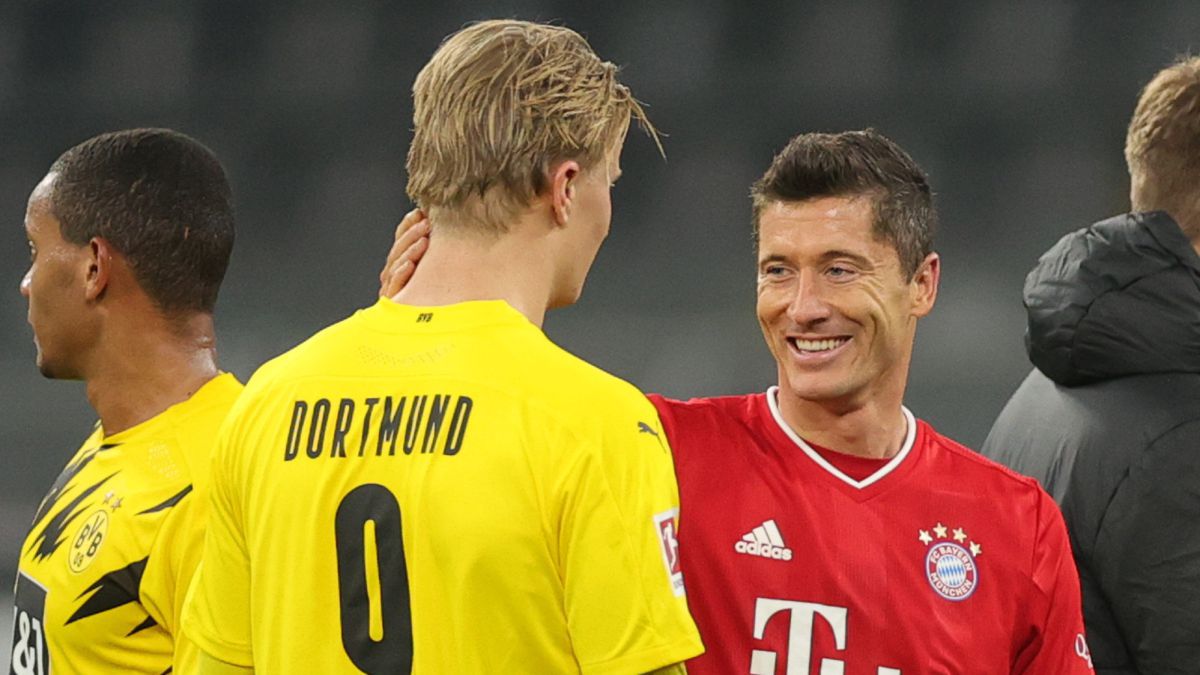 Bayern Munich coach Julian Nagelsmann spoke in the preview of the German Super Cup and compared Robert Lewandowski and Erling Haaland. He assumed he sees similarities between the two, but also a big difference.
"I think Lewandowski has shown for several years the level at which he is capable of playing. He is a world class player. That is a big difference. Erling Haaland has not been in the Bundesliga for many years, but his numbers are very good. Still, it is remarkable that Lewandowski has been so successful and has scored so many goals over several years at different clubs, "said the 34-year-old coach.
The auction of both, very to be taken into account by Nagelsmann. "Robert is a bit better than Erling because he has more experience. They have in common the fact that they are very dangerous in front of the goal with any part of the body. Lewandowski is very strong in the passing game and he can shoot with both feet, and I think Erling can as well. There are many similarities, but they are still different players. I am very happy to have Lewandowski ", confessed the Bavarian coach. Nagelsmann stays with the Pole.
Photos from as.com