Nadal: "I need a couple of weeks with less pain"
The Balearic tennis player appeared before the media before playing the 1,000 Masters in Canada. "The main thing is that I feel like I'm improving, and that's the goal."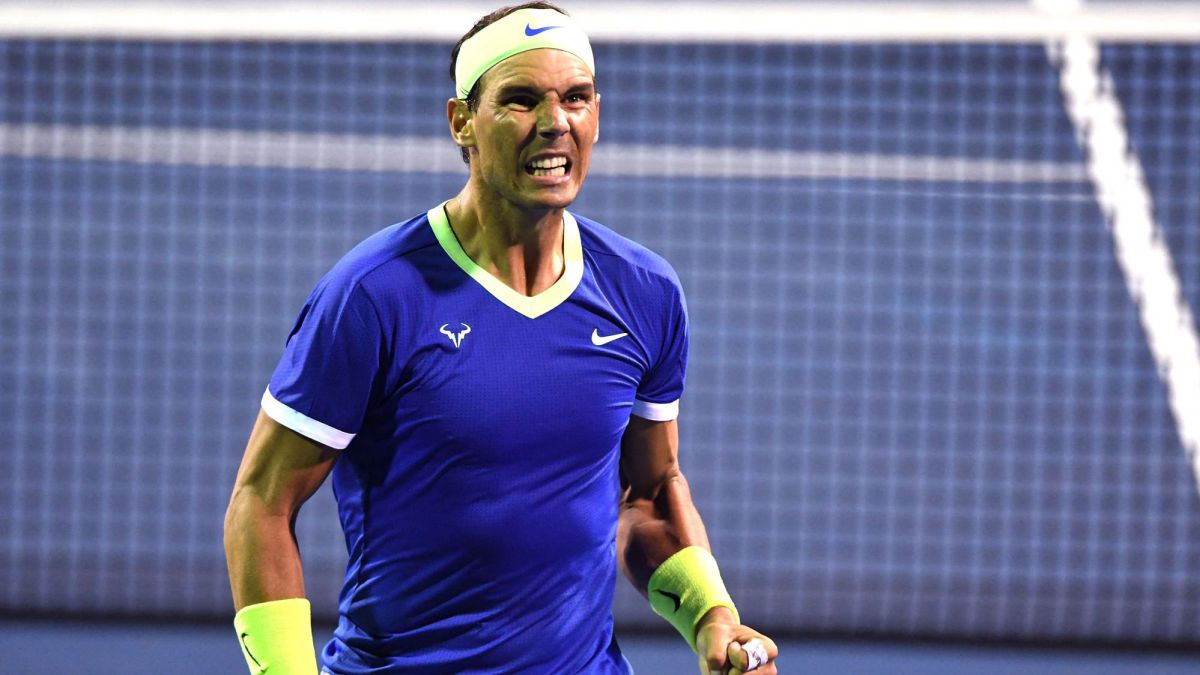 Rafa Nadal faces a new challenge this week at the National Bank Open in Toronto, the Masters 1,000 in Canada, in search of continuing to recover his form to face with the greatest possible guarantees the great appointment of the American tour: the US Open (August 30 -12 September) .
At the press conference prior to the tournament, Nadal was optimistic and ensures that his main objective in this tournament will be to feel that he is getting better every day in his recovery. "I go day by day. The main thing is that I keep testing myself and I feel that I am improving and that I am playing better and better, and that is the objective in this tournament"
Nadal assures that he needs a couple of weeks with less pain to reach the conditions for the next big events of the season, ensuring that little by little he feels better about the Washington tournament. "I need to have a couple of weeks with less pain to regain confidence with my movements. I have come here to test myself and win, but also to regain positive feelings with my foot. I am not in peak form yet, but I have been training better about how I played in Washington, so I am very excited to be here and hope to compete well. I am happy to be here. It is a place where I have had many successes in the past and of which I have many good memories. "
Nadal also explained the suffering he suffered after his defeat at Roland Garros due to foot discomfort, which prevented him from training for several weeks. "I couldn't train for a couple of weeks after Roland Garros. It was about 20 days without picking up a racket and trying to recover. It was also difficult to recover mentally. I did not play well enough at Roland Garros."
Finally, Nadal draws positive conclusions from the Washington tournament and assures that he will be close to recovering his best level if he manages to chain several days in a row playing without discomfort. "Last week in Washington, in the first round I had a bad time on my foot, but in the second I felt a little better. Even if I lost, I think it was positive for me, because I was trying to find the routine again on the track, to be competitive again. I need to have the feeling of playing several days in a row without problems. "
Photos from as.com