Multipurpose Marcos Llorente
Trippier is not yet ready to play at the start and Simeone entrusts the right-back to Marcos Llorente of congratulations on his renewal.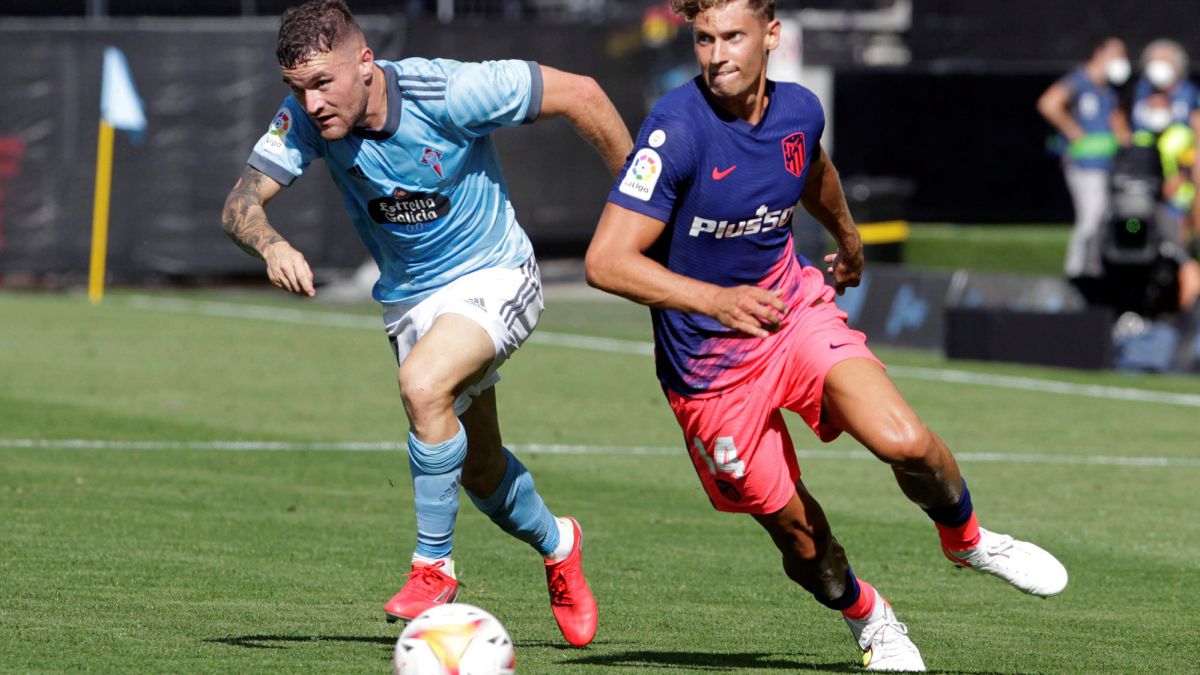 Simeone seems to change his usual game system against Elche. The rojiblanco coach will play with a 4-4-2. The withdrawal of Hermoso, by penalty, conditions the eleven. De Paul will enter through the defense and Cholo will play with four defenders. Marcos Llorente will play on the right wing, Saúl on the left, and Savic and Giménez will be the centrals. Marcos Llorente will sacrifice himself again and will play as a right-handed winger. The Madrilenian is a multipurpose player and comes back to the rescue of his team.
Trippier joined training last day 2. The Englishman played the Eurocup at a good level and is in full preseason. The same thing happens with Lodi and Luis Suárez, who also started training that day. Against Celta, in the last league matchday, Simeone gave entry to the three in the second half. And the same may happen before Elche.
Marcos Llorente performs better the closer he is to the area. Last year he scored twelve goals and gave eleven assists in the league championship. He was one of the offensive referents of the Madrid team in the 37 LaLiga games he played. But Trippier's sanction by the English Federation hurt the league champion and Cholo had to find solutions. One of them was to delay Marcos Llorente. And it also performed at a good level.
Now it has also started by delaying its position. The Madrilenian, on the other hand, is in luck. He has renewed until 2027 and is the Atlético player with the longest contract. From the club they point out that it is the award for their two years of work. He has played 82 games with the rojiblanca, with 18 goals and 17 assists. Marcos Llorente looks happy at Atlético, happy to contribute his speed and his work.
Photos from as.com