Muguruza reconciles with the victory against a propitious rival
The Spanish beat the French Garcia in her debut, against whom a 4-0 head-to-head. She will face the Czech Krejcikova in the second round.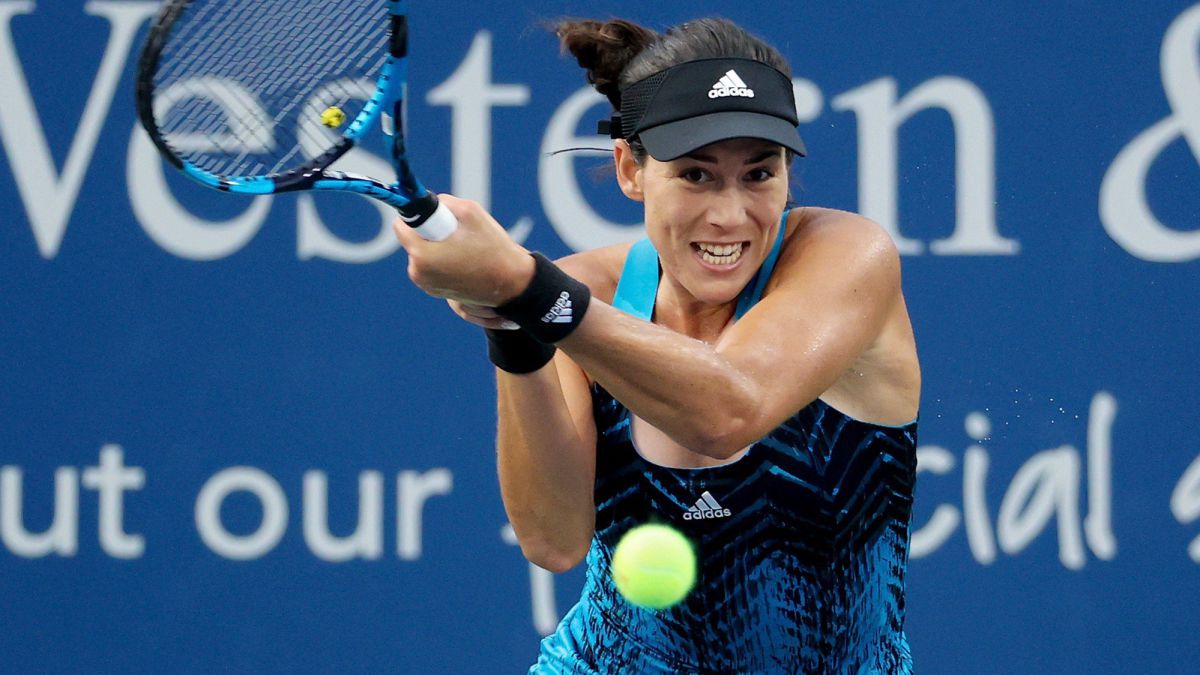 Garbiñe Muguruza removed this Wednesday in Cincinnati the bad taste in his mouth that the defeat against Katerina Siniakova had left in his debut in Montreal. The Spanish was reconciled with the victory (6-4 and 6-3 in 1:40) against a suitable rival for her, Caroline Garcia, against whom she now has a favorable 4-0 in the face to face, with a single set for the 27-year-old Frenchwoman, 63rd in the world, but who was number four in 2018. "It's always difficult against her," said Garbiñe, who felt "a lot of relief" as she sat down in the chair after closing the win. "I think the key has been to fight at each point, and the serve that has worked very well," he said.
Muguruza will face Czech Barbora Krejcikova, reigning Roland Garros champion and an opponent who also brings her good memories, because she won it this year and in two sets in the Dubai final. Garbiñe, who returned to the top-10 last month almost three years later, played with an impeccable attitude against Garcia, always in control of the game, and with a service that gave him good returns (7 aces, 83% of points won with first and no double fault) and with which he only granted two break options to the gala and in the eighth game of the second set. In fact, on both occasions, he saved the ballot with serves.
Black storm clouds threatened to disrupt the end of the day, as had happened in the previous days, but Muguruza won before the rain appeared after saving the only disturbing situation that he went through in the entire match. It was the last attempt for Garcia, exhausted after the beating the day before when she resolved her duel against Stephens at the border of 02:00, before surrendering to the evidence that it would be impossible for her to beat her black beast again. She did not succeed because the woman from Caracas was always very attentive, she handled herself well both with the backhand and with the drive, unavailable to the discouragement that the heat and humidity could cause her. Drenched in sweat, she clung to the dominance of the match until she won it with an exquisite point, culminating in a drop and a balloon. Chapeau.
Results, table and schedules
Photos from as.com