Movistar Estudiantes already has its entire squad for the LEB Oro
Jackson's confirmation puts the icing on the roster with which Estudiantes intends to be promoted to the Endesa League one year later.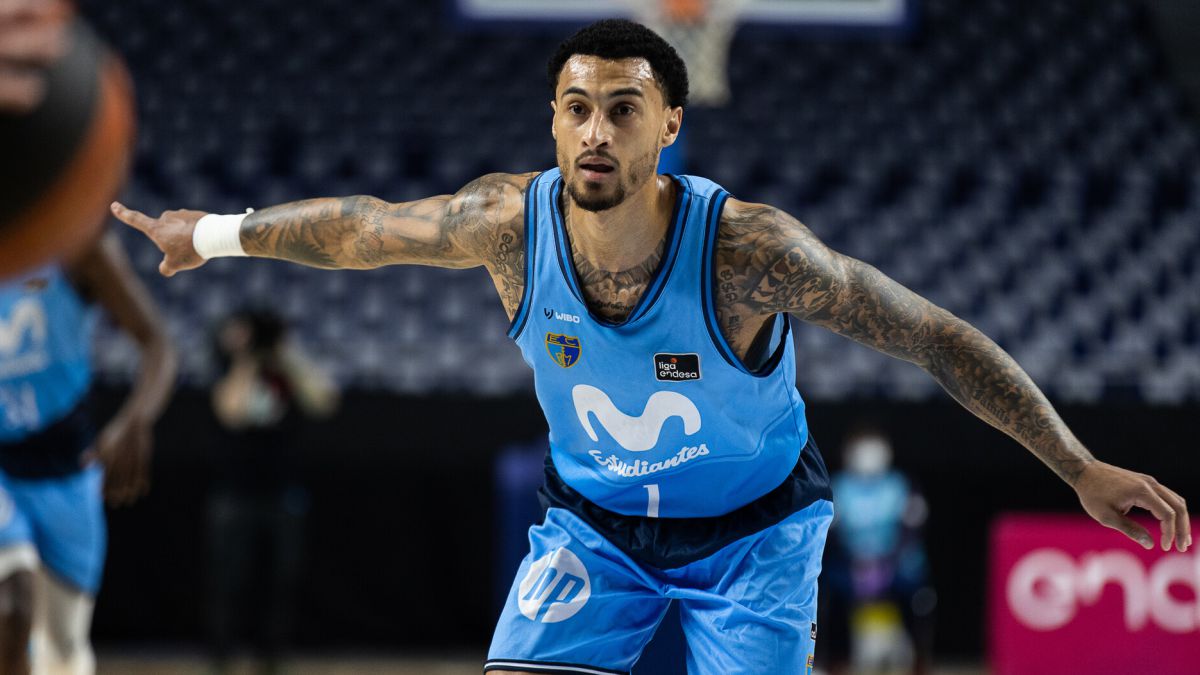 Movistar Estudiantes will try from October to return to the place that belongs to it: the ACB. The Madrid team has descended for the first time into the hells of the second category of Spanish basketball and, counting on that it is a history of it, all eyes will be on this team and the competition when it starts. In the offices they are confident of achieving rapid promotion next season and they do so with reasons for this: they have maintained a structure, a level and the coach, Jota Cuspinera, who is also a man of the house. To this they will put themselves in a historical challenge.
The Estu has already announced all the names that were needed. Leaving Edwin Jackson for the end, perhaps the one with the most cache, and who has preferred to stay at the club where he played best to regain sensations after last season's painful injury, the squad is finished except for surprise.The absences of the nationals Víctor Arteaga and Édgar Vicedo will stand out, who left but have not yet hunted a long-term contract for the whole year (Arteaga, in Breogán, and Vicedo, in Unicaja, will be testing in preseason) and other quality players like John Roberson or Aleksa Avramovic. On the other hand, it has been achieved that Dovydas Giedraitis does not leave and only comes out on loan (to the EuroCup), to return if the team manages to ascend and is one of those who represents the quarry. The new squad has the extension of Djrusic's contract and the signing of Beirán, both also in the long term with the option of staying if he upgrades, and with three of signings that were also in the ACB last year, two in the Gipuzkoa (the other relegated) and one in Bilbao (the one that was saved on the last day of the League) .
Beirán is not the only connoisseur of the team that returns, so does Nacho Martín. The identification of the club has been achieved by preserving and giving importance to home players such as Arroyo, Sola, Domínguez or Héctor Alderete. Those who are on loan to Real Canoe (LEB Plata), with which a new transfer agreement has been signed for the training, are Emil Stoilov, Gilad Levy and Ángel Comendador.
Template:
'1 ': Lucas Faggiano, Nacho Arroyo
'2 ': Johnny Dee, Rubén Domínguez, Adams Sola
'3 ': Javi Beirán, Héctor Alderete
'4 ': Nemanja Djurisic, Nacho Martín
'5 ': Darel Poirier, Felipe dos Anjos
Photos from as.com