"The move distinguishes Djokovic from Nadal and Federer"
The Briton highlights that quality of the Serbian, although he confesses that he did not see his success or that of the Swiss as much as that of the Spanish: "Rafa was always very special."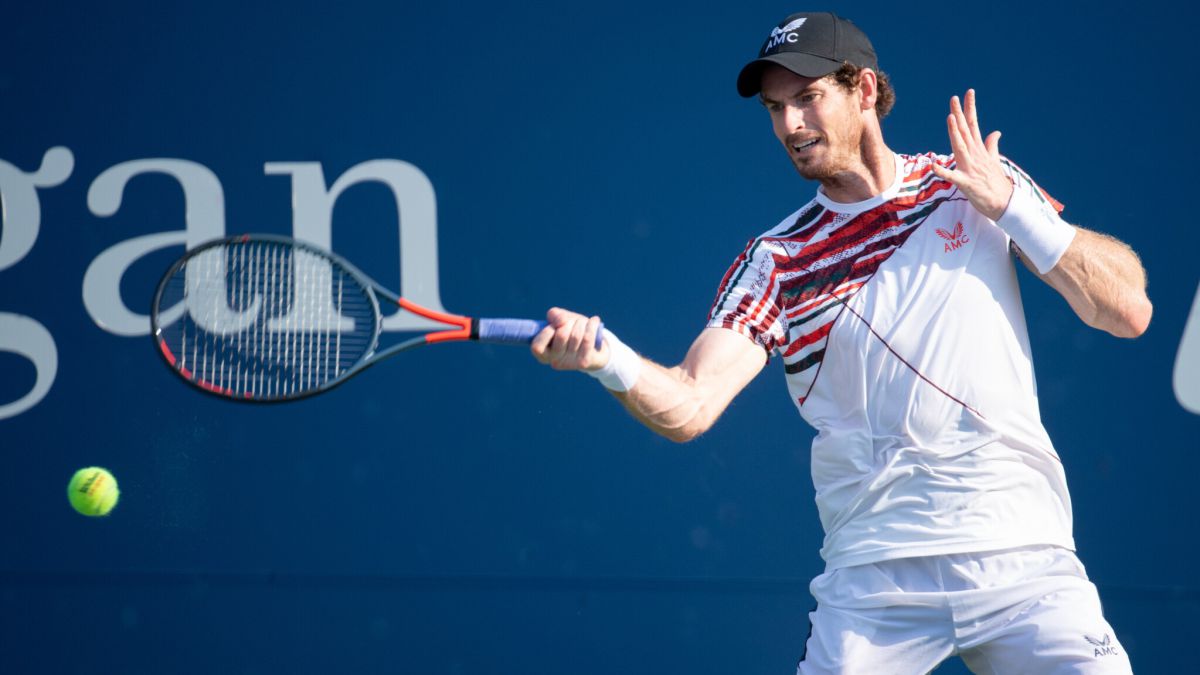 "I think the movement and his athletic qualities are maybe what sets him apart from other players, something that you saw in him when he was younger. He had incredible flexibility and was able to defend corners extremely well, which I think helped him. It makes a little different maybe to the other two. It's not that Roger (Federer) and Rafa (Nadal) don't defend very well, but the way Novak (Djokovic) moves is quite different. " This is Andy Murray, who appeared at a press conference on Saturday, two days before his debut at the US Open, a very difficult commitment against the Greek Stefanos Tsitsipas, which will take place on Monday at 8:00 p.m. at the Arthur Stadium Ashe.
The Briton was asked if he saw the enormous success that Djokovic has had over the years coming and if he imagined that one day he would be able to win 20 Grand Slams. Murray confessed that a few years ago he did not predict the sensational trajectory of the Serb or Federer, as much as that of Nadal. "I think Rafa from a very young age was always quite special, he was at the top of the game and he won Grand Slams at a very young age. Maybe he was a little different," said Sir Andy, before explaining what Djokovic was like in his early days. "Novak always had many qualities on the court, a very solid game. But I don't think many people would have predicted that he would win 20 Grand Slams, or that he could achieve the calendar Slam here." He has become a complete player. It plays very well on all surfaces. He has an underrated serve. He's the best receiver of all time. "Murray had a funny and interesting thing about Federer in relation to the Big Three debate:" I've talked to players who competed against Federer when he was 17, 18 years old. Many said he was very good, but they never expected him to do what he has done. "
The Scotsman spoke about his current level of tennis. "Obviously I would like my game to be better. I have had opportunities in matches against the best players in recent weeks and I have not taken full advantage of them. Maybe if I had, I would be sitting here with a slightly different version of things. I would like to be playing and doing better ".
Yes to vaccination
A Murray was asked about the fact that US Open spectators have to be vaccinated to enter the courts and the conflict and the differences that can be generated on the circuit between the players who have given the vaccines and those who no. The British foresees that "there will be many quite long and difficult conversations with the organizations and all the players involved to try to reach a solution", because those who are vaccinated "will be able to move more freely than the others." He is a supporter of protection and explains why: "Ultimately, I guess the reason we are all getting vaccinated is to take care of the general public. We have a responsibility as players who travel the world to take care of everyone. the others too. I'm happy they vaccinated me. I hope more players choose to do it in the coming months. "

Photos from as.com