More: "I don't feel dizzy to win La Vuelta, it motivates me"
The Majorcan from Movistar was very excited about the last week of the race. López advises: "We need a 2-minute lead with Roglic before the clock."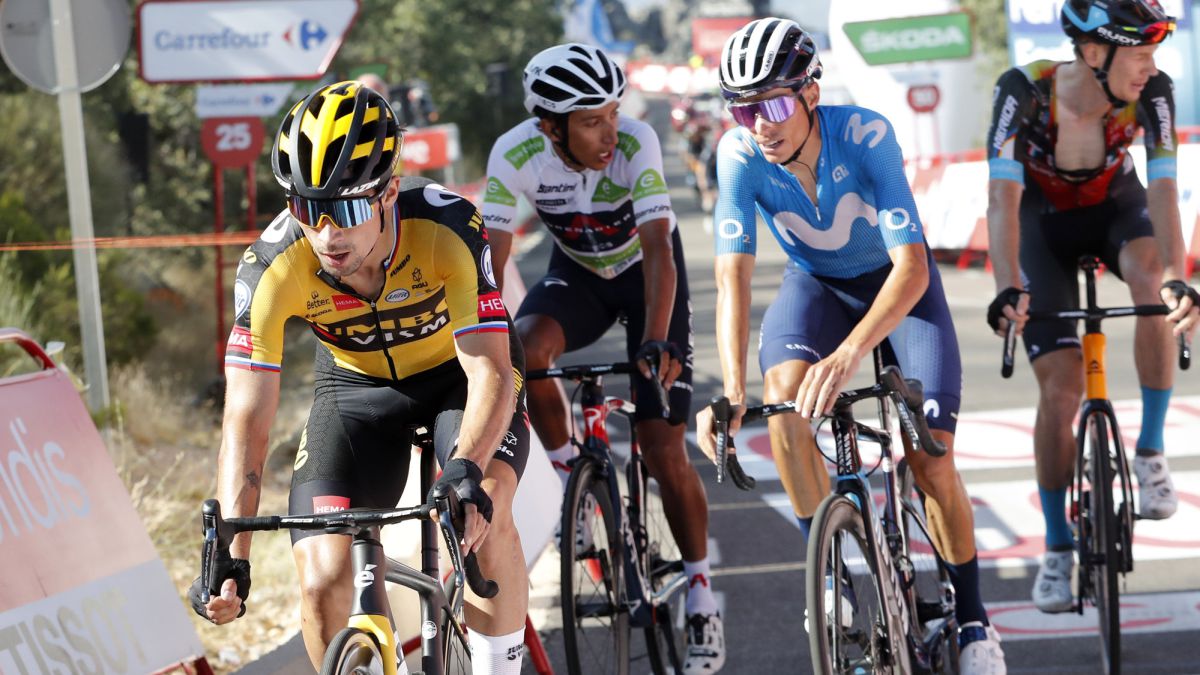 "I'm not dizzy, but motivated," says Enric Mas when asked if he feels pressure as he is one of the great favorites to win La Vuelta. The Mallorcan, along with Miguel Ángel López, are the two great assets of Movistar to conquer the Spanish round led by the Norwegian Eiking and in which Roglic seems the pattern in practice. A race in which the second week has been of tragua, but not of walk. "On television you may see that there is no battle, but in the squad it is not like that. We are going to top all day, "explains Mas, although he also acknowledges that in this third week that begins this Tuesday, he does" expect what has not been seen so far. "
However, all the applicants to this Vuelta pronounce the same word: "fatigue". The nervousness of the first week, the wind, the heat, the fight to escape, very high speed averages ... have caused a survival race to be lived. "Attacking or not, the race is going to explode, everything is going to be selected a lot. With the beating that we carry… ", says López. "I even woke up more tired than on other days off…", says Mas, who nevertheless does not want anything he says to sound like an excuse: "We are going to try to win La Vuelta, with López or with me. I don't know if with an attack from afar or how, but we will try. "
However, he is aware that all the lights in the home race are on him and the fans see him as hope: "I'm excited. As soon as the bus arrives, I can already hear people shouting my name. I know they are not coming just for me, but I do notice their support. I hope that those encouragement give me an extra to achieve it ". López also feels that affection: "It has been something very nice to live La Vuelta with the home team" .
Therefore, something must be prepared. The Lagos de Covadonga and Gamoniteiro days are the ones that present the most ground a priori to try. The first, on Wednesday with the ascent of Covadonga, traditionally with a great tradition of Spanish and Colombian victories. "We all know Lagos, it is very hard and differences can be made," predicts Mas, while López remembers that he did it well and knows it perfectly (he was second in 2018). On its ramps, this Vuelta will begin to be decided, which still has minimal differences between the favorites.

Photos from as.com