MoraBanc Andorra takes over Mario Nakic
The Serbian forward, 20 years old and 2.02 years old, returns to the Endesa League and signs for the next two seasons. Arrives on property from the Filou Oostende.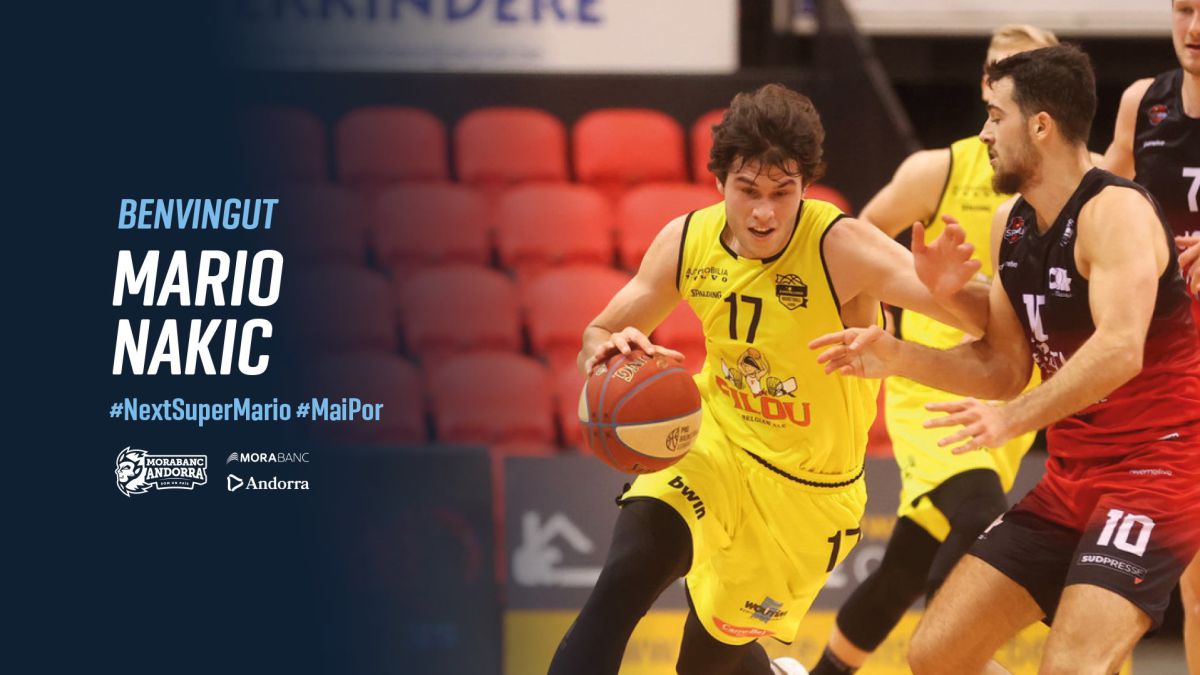 Mario Nakic returns to the Endesa League. Mario Nakic, a 20-year-old Serbian forward and 2.02, returns to the Endesa League by signing for the next two seasons for MoraBanc Andorra, to which he comes in ownership from a Belgian Filou Oostende on loan from Real Madrid .
The new MoraBanc Andorra player, son of former Croatian player Ivo Nakic, contributed this last season to Filou Oostende of the Belgian Pro Basketball League an average of 9.6 points, 2.7 rebounds, 1.7 assists in 17.1 minutes per game. In the Basketball Champions League he scored an average of 5.5 points, 2.5 rebounds and 1.3 assists.
The forward position of the Principality team will be made up of 'Drew' Crawford, Oriol Paulí, David Jelínek and Mario Nakic. "We are talking about a project of a great player, but one that still has to burn some stages to have this consideration and we are very happy to be able to sign him to help him and to help us," said Francesc Solana, sports director of MoraBanc Andorra.
Mario Nakic had a contract with Real Madrid until 2022, and with the option of an optional third party, but he was loaned for two seasons to Filou Oostende although he has only played one.
Nakic debuted in the ACB League with two weeks remaining to his 17th birthday. Pablo Laso, Real Madrid coach, gave him the alternative in the first team on May 24, 2018 against Herbalife Gran Canaria. In six minutes on the court he scored 2 points and captured a rebound. The young player was named MVP of the 2018 Adidas Next Generation Tournament with 17.3 points, 6.8 rebounds, 4.8 assists and 1.5 balls recovered.
"Everything and his youth last season showed that he is already in a position to contribute and the idea is that here he finds the conditions to continue growing," said Solana.
Photos from as.com