Mojica ends the resistance of the Costa Brava
The Colombian showed an enormous superiority on the wing, giving the two goal assists to Bustos and Stuani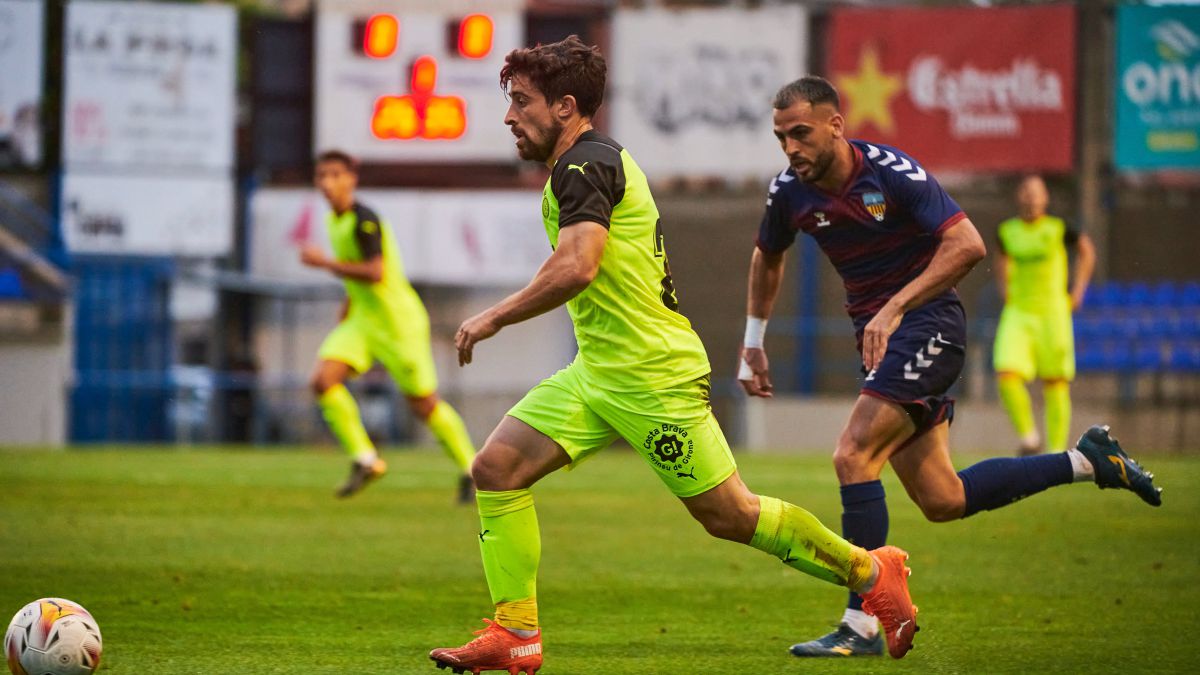 Probably he will not continue in Girona, his record and his suitors suggest that he will leave, but there is no doubt that Mojica is a differential player in the Second Division. Yesterday it was in Palamós, where he changed the game and gave two assists that ended the match. First to Bustos and then to Stuani, two auctioneers, who did not forgive. Costa Brava endured the first half with an eleven 'starter', while in the second with regular substitutes and team players, they succumbed to Girona.
It could seem to the viewer, at least to the most confused, that the Costa Brava-Girona was a match from another era. First of all because at first glance it can hardly be distinguished that Llagostera, the miracle team of Catalan football, is today Costa Brava. Same colors, same kit, same anthem. Change of field, to Palamós, where he already played the two seasons in Second. Two years in which Girona was measured, which also seemed from another era. Míchel came out with three center-backs and lanes, a scheme that the Madrid coach seemed to bury in the history of Girona, but which he used for the first time this preseason. And so far the reminiscences of times past.
Girona suffered to start at the start, as the Costa Brava pressed them very high, forcing Kebé to appear far behind to help in the start. The young man was the protagonist, as were Arnau and Terrats, who shook off the local pressure within minutes. With spaces, Girona triangulated without problems until the moment of the auction, where they erred. First Valery, then Stuani and also Aleix García. All in the first half in three actions that could well have ended in a goal. The Costa Brava also disturbed, with a shot from Boris to the center of the incombustible Xumetra. Arnau, on the brink of halftime, forced Marcos to fly to avoid Girona's goal.
While the Costa Brava changed the eleven at halftime, the changes from the Girona side arrived throughout the minutes. And two of them, Mojica and Bustos, were the protagonists of the first goal of the match. The superiority by band of the Colombian was enormous, and to the second center that he put he found a finisher. Busts, almost high heels, sent the ball to the back of the net. And from there the resistance ended. Again Mojica, the best, put another golden ball, this time to Stuani, who did not forgive like so many other nights with the Girona shirt. Superb header and game solved.
Photos from as.com