At 35, he is still the driving force behind Madrid and one of the team's key players. The loss of Kroos presupposes even more minutes for the Croatian this season.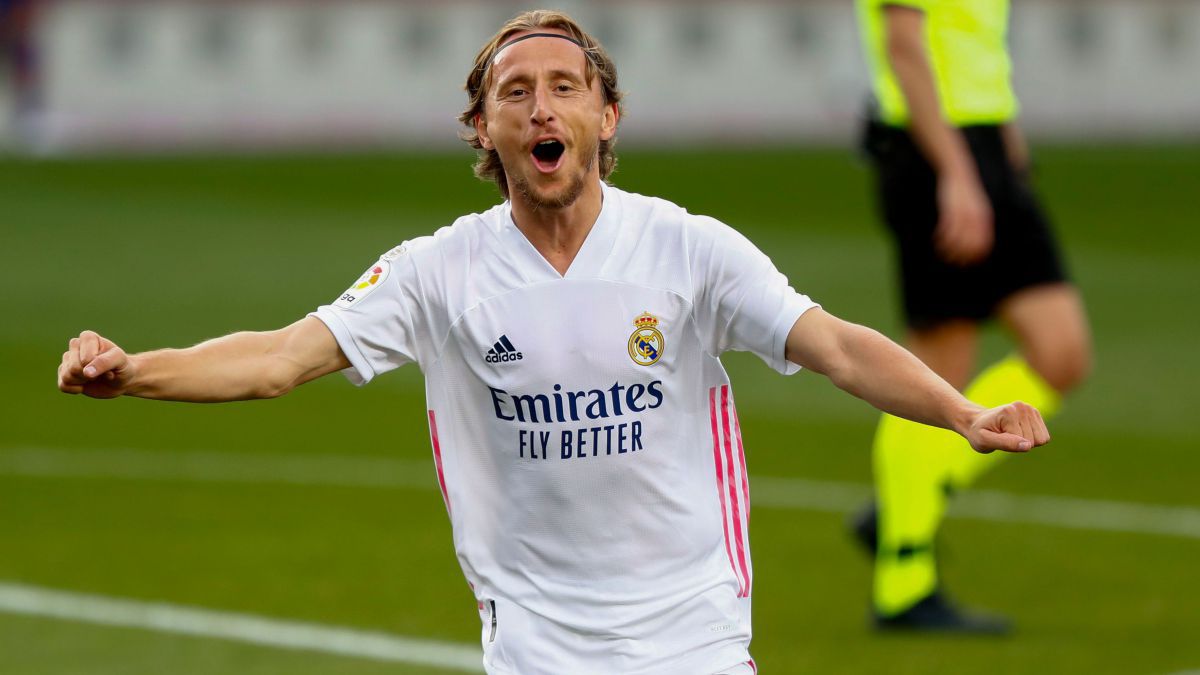 Luka Modric, 35, started his 10th season with Madrid last Sunday in Klagenfurt, Austria. In the friendly match against Milan that ended 0-0, the Croatian played 60 minutes of play in which he was not one of the most outstanding players, but he showed that Modric is still Modric. In addition to being the player who gave stability to the team, minutes before being substituted by Odegaard in the 60th minute, he sent a ball to the crossbar with one of his characteristic shots from outside the area.
In the 2020-21 season, many were surprised by Modric's excellent physical condition. And it is that, with 35 years, the Croatian participated in a total of 48 parties. The Madrid midfield was another without Modric on the pitch, so Zidane was quite reluctant to give him rest. So much so that his ninth season in Madrid was the third with the most games played since he arrived in the capital of Spain. The first and second were in the 2012-13 and 2013-14 seasons, where he participated in 53 and 51 games, respectively. Of course, at 27 and 28 years old, seven years younger than his current age.
A brilliant decade
Since he arrived at Madrid from Tottenham for the amount of 35 million euros, the Croatian has been one of Madrid's most important players of the last decade. However, his arrival in Madrid was not easy. It was difficult for the midfielder to adapt to the white game and many criticized Mourinho (coach in the 2012-13 season) for expressly requesting the signing of a player who was not giving his best level and who cost a considerable amount of money. But little by little, Modric's performance proved the Portuguese coach right. To such an extent that, in 2018, after a great season with Madrid and leading the Croatian National Team to the final of the World Cup, he managed to finish off the Messi-Cristiano pairing in the Ballon d'Or.
Next Saturday, August 14, Modric's tenth season will officially begin at Madrid. That day Madrid debuted in the league against Alavés at 10:00 p.m. If last season he already accumulated more minutes than is expected of a player his age, this season, with the indefinite injury of Kroos, he is supposed to have even more minutes in his locker. However, the return of loaned midfielders (such as Odegaard and Ceballos, although the future of both is not yet clear) and the good performance of Isco in the preseason, can give Modric more rest. Anyway, Ancelotti has Modric as a pillar of the midfield and the Croatian, except for a major surprise, will always be the game in important matches. This season we will see the endurance that Luka has, but with more or fewer games, he will always pull the Madrid car.

Photos from as.com