Mir: "I think I can fight"
Suzuki's is not scared of his eleventh place on the grid. He looks ready to fight for something important in Silverstone's career.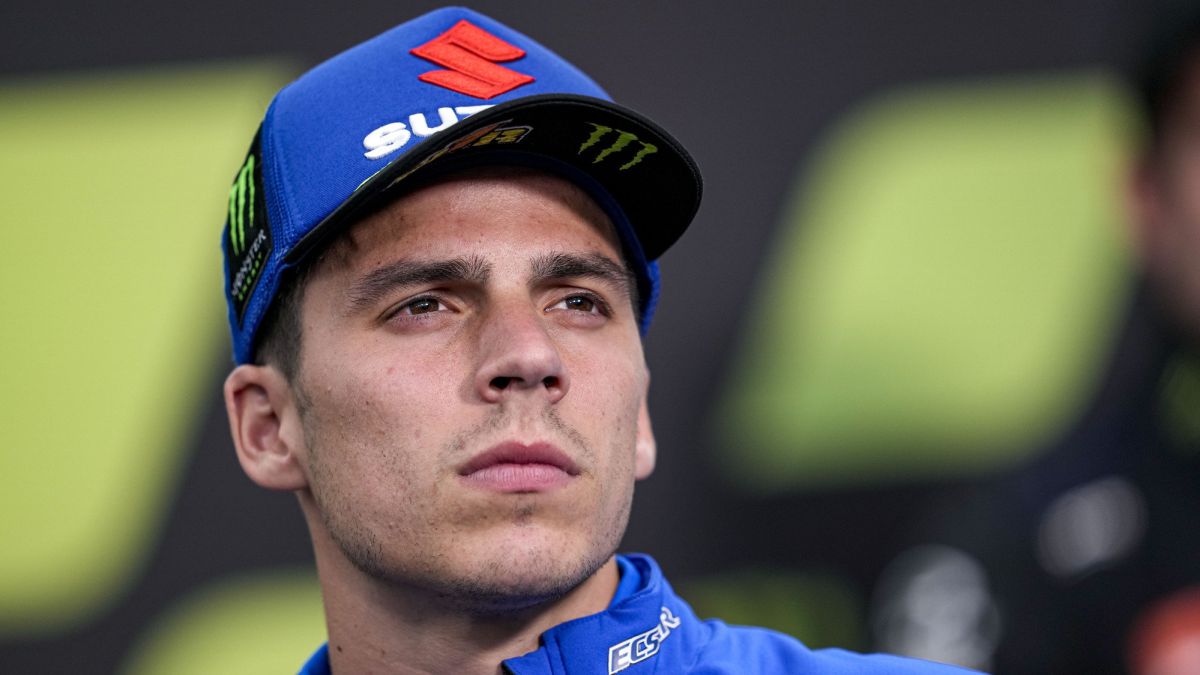 Joan Mir is not scared of his eleventh place on the MotoGP grid for the British GP. He looks ready to fight for something important in the Silverstone race.
-Your summary of the day?
-Q2 has gone very bad. We have had problems with the electronics. I think they could have fought for more and, with the problems that I have had, I have not been as far as I expected to be. But hey, that's the GGPP. Sometimes we wait a little longer and it can't be. I think I have a good race pace. In FP3 I was able to do some good laps and also quite decent pace. FP4 has also been very difficult. I have come out with other tires that I was not able to warm up and I have not been able to do any laps. Let's save the good feelings for tomorrow.
-Do days like this complicate the title options too much?
-I do not think it complicates the issue so much. Luckily or unfortunately it is not the first time that I will come out on ten (eleventh actually). Yes, it is more risky to come out from behind, but I know what I and the team are capable of, to make the issue work. I have shown in FP3 that with things on the site I can be one of the fastest. Let's see.
-What does he say about Pol's pole?
-I'm happy for Pol and surely this tastes great to him. They are doing well here. I'm happy for him.
-Is the electronics thing just a matter of adjustments?
-It is not a problem that it stops working. It just does some weird stuff that we need to understand. The team will find a solution.
-Will you bet on the soft rear or will you keep the middle for the end of the race?
-The soft one is not an option, because it lasts very little. The medium is true that it falls in performance and that is where surely we can play our cards. In management we are always good. The temperature is going to mark all this. If it is a little higher you can take the hard one. With cool take the hard is madness.
-Has the 'device' removed it here on the Suzuki because it is driven by the weight when braking?
-The device weighs more than it should and that makes it more difficult to stop the bike and change direction. It makes it very difficult. In Austria 2020, I was very strong braking and this year they did what they wanted with me. Much of the fault is with this device, but it also helped us in acceleration. To evolve it, I decided to leave it, but it is true that for the next races we need an evolution. Suzuki already knows.
-Given how strong Quartararo is, will it be a race to minimize damage or do you think you can fight with him?
-I think I can fight. I know what I am capable of coming out of this position. It will be difficult, but the management factor comes in, which is where we have to be clear about things. I have shown myself in FP3 that, with things half in place, I am not bad in terms of pace. It has been complicated because I have to have everything on the site and I do not have the experience on this track.

Photos from as.com