Mir: "I'm sorry it came to this with Maverick"
"If it has surprised me? None of us in this world have been surprised that something like this could happen," says the champion.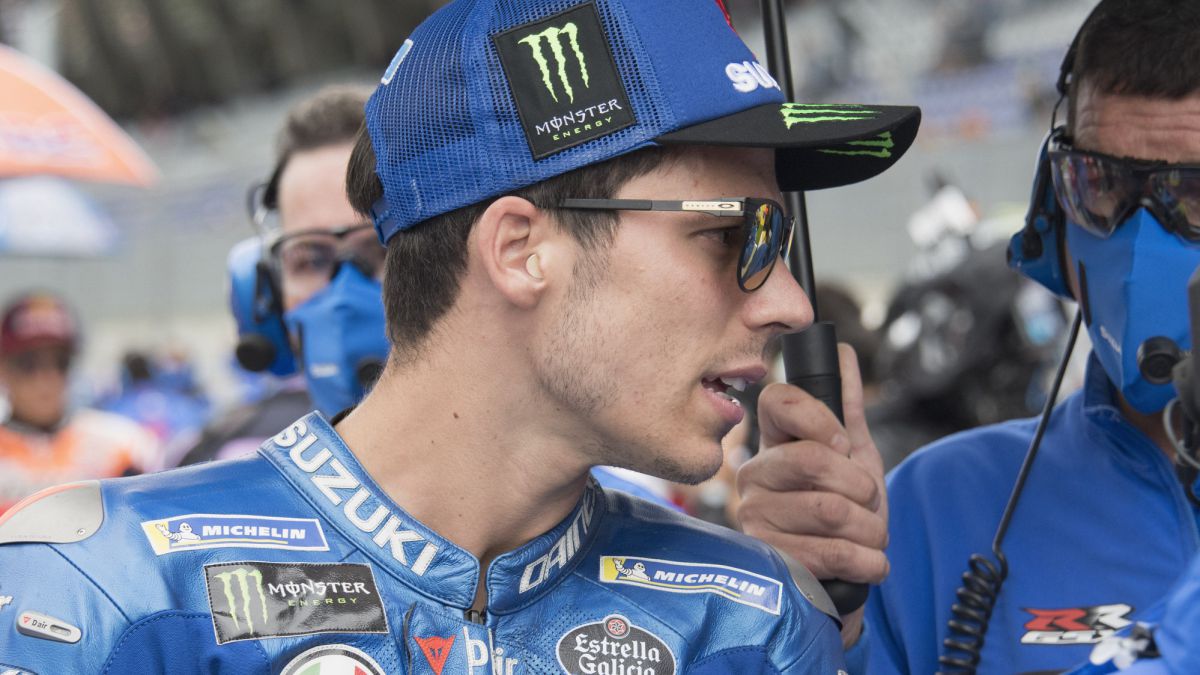 Joan Mir arrives at the Austrian GP with the guarantee of having signed in the Styrian GP, last Sunday, his best weekend of the year, finished with second place. Now he aspires to more and, although he has talked about it, he has also had to do it from the bomb of the day, the Yamaha-Maverick case.
-Were you surprised by the news of Maverick and Yamaha?
-If it has surprised me? None of us in this world have been surprised that something like this could happen, but I am a little sad that it has reached this extreme. I don't know the whole story either, and it's not my role to judge anyone now. It is not my war. I already have enough problems.
-How important is it for a pilot to maintain stability in his environment?
-We, in general, elite athletes have a lot on our minds. The most important is to have a clear mind to do our work, and I suppose in all jobs at the highest level. Everything that you can get and have a clear mind only in your work is an advantage that you get. If at home you do not have stability or in your environment you are wrong with a worker or with things that can change throughout your career, because you have to know how to take action on the matter and do it well. Changing the environment can often lead to a change in the pilot's mindset. It has always worked for me in my environment and in my private life to have a certain stability, to have a clear head later in my work.
-Feelings before the second consecutive GP at the Red Bull Ring?
-I am looking forward to starting over in Austria. It is a circuit that I like and in which last weekend I managed to be fast, competitive and stay close to victory. The objective for this weekend is the same, to try to be competitive from FP1, to understand more about the new parts that came to us for the bike and to improve a little more.
-Do you feel that the fight for the World Cup is between Quartararo and you and that the Ducati pilots will act as referees?
- (laughs). I would like it to be like that, because it would mean that there are only two of us in the fight for the title, but I think there are always some fast Ducati and that you have to have one for the podium or victory. Zarco seems to be the most constant of all. We'll see what happens. I would like it to be that way because it is easier to fight one than five.
-He comes from doing his best weekend of the season. What room for improvement is there for this one?
-There isn't much room for improvement, but I don't think anyone has much room for improvement. Yes, I hope to improve a little bit, because we received the device last weekend and we have to understand it and adjust it more. Understand when to use it and when not to. It was not bad for us, but we have margin. And the track conditions will also play an important role. You have to be just as strong if there is more or less grip.
-Do you have the same device here?
-Yes, yes. I would like to try the evolution now, but it is the same, it is not bad.
-Does it seem normal to you that the Michelin change from one race to another on the same circuit because a brand has not done well?
-Michelin brought in tires that they thought would work and a compound of them has made a factory in danger of mounting this tire. I understand that they take action on the matter. It is a bit strange, but it would be worse if they did not take action on the matter and left everything as it is, seeing that there may be a problem.
Photos from as.com