Mir and Quartararo see a strong rival in Jorge Martín
The reigning champion and the general leader agree when saying about the Pramac Ducati team that "his talent is truly high" and that "from now on he will constantly win."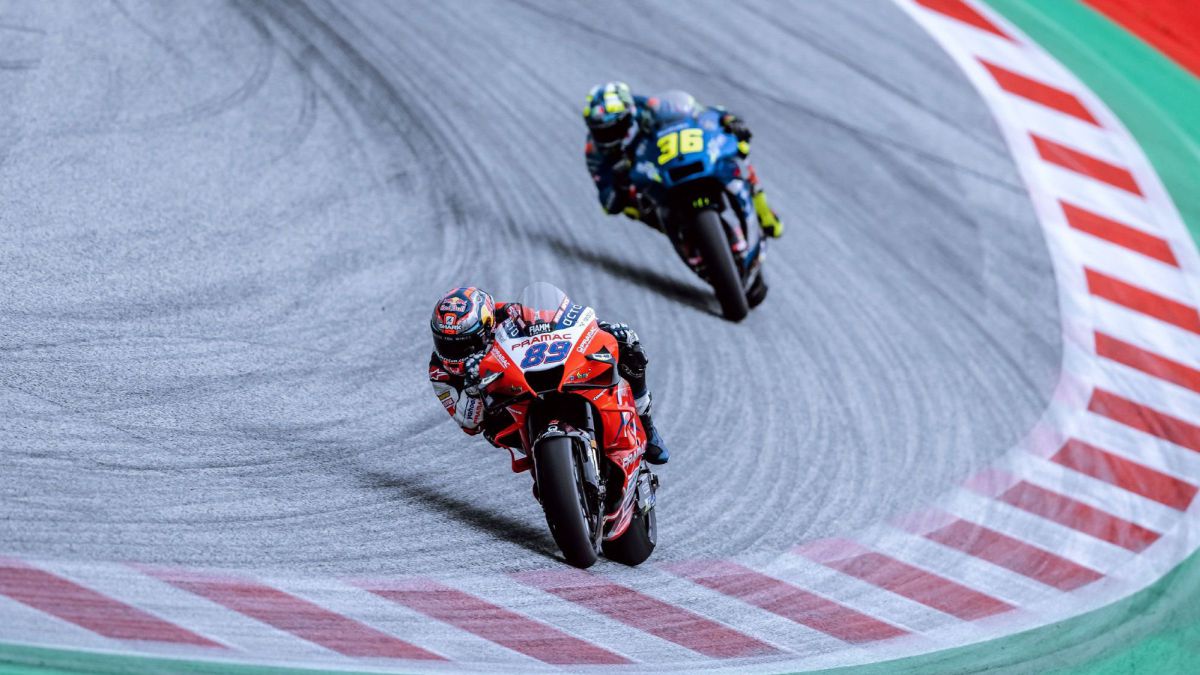 The MotoGP podium in the Styrian GP, made up of Jorge Martín (23 years old), Joan Mir (23) and Fabio Quartararo (22) is the youngest in the history of the queen class, adding only 68 years between the three , and reminiscent of not too distant times in Moto3. For Martín it was his first appearance as a winner of a queen class race and his podium mates recognized the merit that he had to have won as a rookie and in just six races.
AS asked Mir and Quartararo for their opinions on the Martín phenomenon and their answers gave much of themselves. The current champion spoke first, saying: "I think Jorge's talent is truly high, as we all know. I don't think he will go faster in the future but he will be more constant, I think he will be able to do it, because Like he said, when you're there getting pole you know that there isn't much more room for things you can do. Yes, you may be able to improve a decimal point or something like that, and there is a margin, but to get to go faster to This level is very difficult. But what I do think he is going to achieve in the future is that he will show himself stronger in all races, which I think he will be able to find. In Qatar we could already see that he immediately adjusted well to the Ducati and the category, and then what is difficult is to maintain this level of performance, and I think that is what it will be able to do for years to come. "
And Quartararo, for his part, thought like this: "First of all, his talent is really high, but today I have seen other things. In some corners I have seen how well he takes care of the tire, which is something really strange to see in a rookie. I wasn't able to save the rubber like he does when I got to MotoGP in 2019. When you come from Moto2, you have a lot of things to think about, like traction control, power maps, engine braking, the tires, the fuel ... and as a rookie he is able to think about all those factors, which shows that he has mental strength. He is really fast and, as Mir says of him, every time we will see him be more constant among the first Positions. He has done something incredible in his debut year, which is to get a win, so congratulations to him. I think he will be a tough guy to beat now and in the future. "

Photos from as.com