Minnesota: from not letting Juancho play in Tokyo to transferring him
The Spanish international will play alongside Santi Aldama in the Grizzlies after the operation with Minnesota, which receives Patrick Beverly.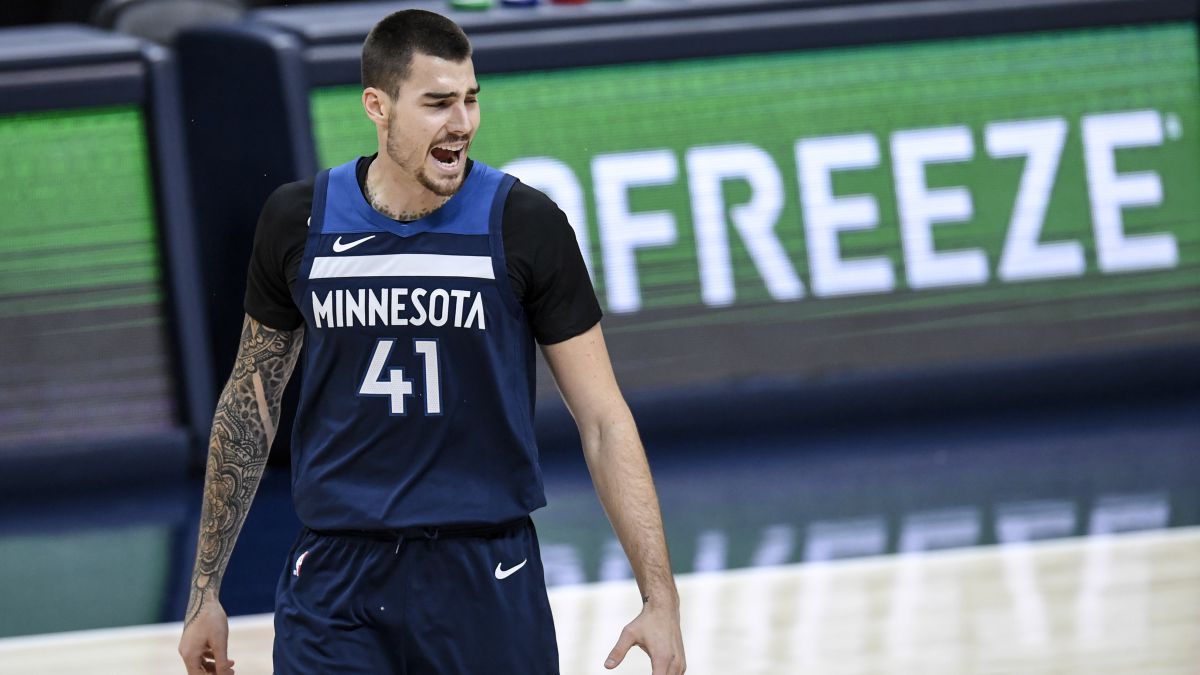 Second Spanish movement in the NBA. The Minnesota Timberwolves have traded Juancho Hernangómez and Jarrett Culver to the Memphis Grizzlies for Patrick Beverley, according to Adrian Wojnarowski (ESPN). The power forward lands, in this way, in a franchise with a lot of Spanish past and present: Pau and Marc Gasol began their career in the North American League in Tennessee and Santi Aldama was chosen in the 30th position of the first round in the draft 2021. Juan Carlos Navarro, for his part, played his only season in the United States there too.
The Grizzlies will be the Spanish international's third franchise in his six years in the NBA. He was chosen in the 2016 draft with the 15th pick by the Denver Nuggets, where he spent three and a half seasons. Those from Colorado transferred him to the Wolves, with whom he played for a year and a half.
Hernangómez, one of six Spaniards in the NBA this year, signed a three-year, $ 21 million contract with Minnesota in November 2020. Of that total, he is guaranteed 6.1 million this season. The 6.6 of the next one will be safe as of June 30, 2022.
The first operation involving a Spanish player this summer was that of Ricky Rubio. The point guard also left the Timberwolves in the direction of the Cleveland Cavaliers. The transfer took place during an Olympic Games that Juancho could not play by order of the Wolves after suffering a grade 4-5 acromioclavicular dislocation in the left shoulder in the second friendly against France, played in Malaga.
Outside the Games
This Minnesota decision did not adjust, according to Jorge Garbajosa, to reality. According to the FEB president, the definitive medical examination of the player in Las Vegas was approved by the Minnesota physiotherapist (Erin Sierer) and, by videoconference, by two professionals from the franchise's medical services (the person in charge and shoulder traumatologist) .
However, Gersson Rosas, the Wolves' president of operations, gave effect to this decision. He claimed that the player should fully recover and that his presence in Tokyo was dangerous. And that the confusion to these changes of direction was due to a problem of interpretation on the part of the FEB members. A statement that Garbajosa rejected outright within hours of the start of the Games: he attributed the refusal to purely business reasons.
"Minnesota gives as a reason that their doctors have never given the 'ok'. There were six people from the selection in that meeting who testify that they clearly gave the 'yes'. In the 21st century, with six people who speak English perfectly, it is incomprehensible to give that reason, "Garbajosa pointed out.
Photos from as.com