Mingueza arrives broken: three more weeks of low minimum
Tests confirmed that he suffered a tear in the biceps femoris in his left leg. He won't be back until after the national team break in September.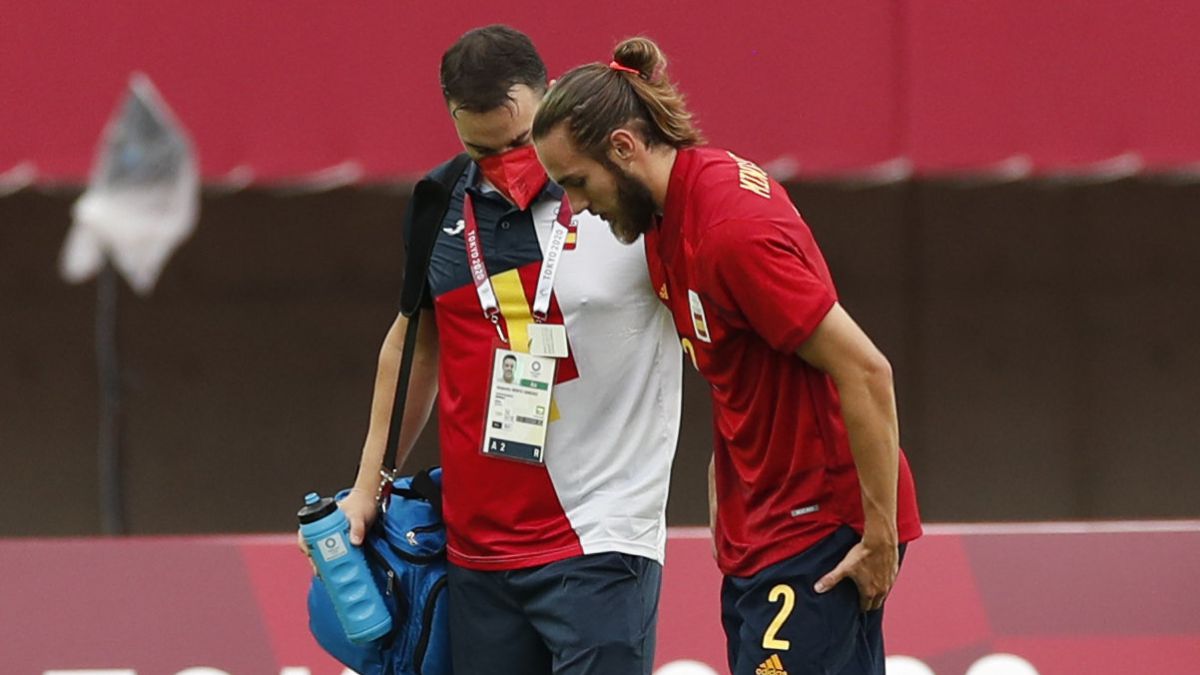 As we reported in As, Óscar Mingueza was summoned this Tuesday at the Ciutat Esportiva to undergo an MRI to assess the extent of the injury he suffered during the Tokyo Olympics. The tests confirmed a tear in the biceps femoris in his left leg that will leave him off the pitch for at least three to four weeks. That means that in the best of scenarios, Mingueza will not be available to Ronald Koeman until after the national team break, in mid-September.
Undoubtedly bad news, to which is added the serious injury of Kun Agüero, who is not expected until the end of October after confirming a tear in the calf tendon, and Clement Lenglet, who will have to do a two-week break to solve his patellar tendon discomfort.
It must also be remembered that Mingueza's injury has the aggravation that it comes after a relapse when trying to force his return to help the team in their Olympic adventure. The Blaugrana was injured against Egypt, but rushed back in his attempt to return in the quarterfinals against Ivory Coast, having to retire after seven minutes.
Since August 1, Mingueza has begun recovering from his injury. First with the physios of the national team and now with those of the Blaugrana club. In principle, the injury has a prognosis of five weeks of sick leave, so there are still three remaining to be discharged.

Photos from as.com