Michael Eric reinforces Unicaja's inner game
Fotis Katsikaris already has his long-awaited 'five'. The Nigerian (2.10 meters and 33 years old) arrives from CSKA Moscow and signs for one year with an option for another.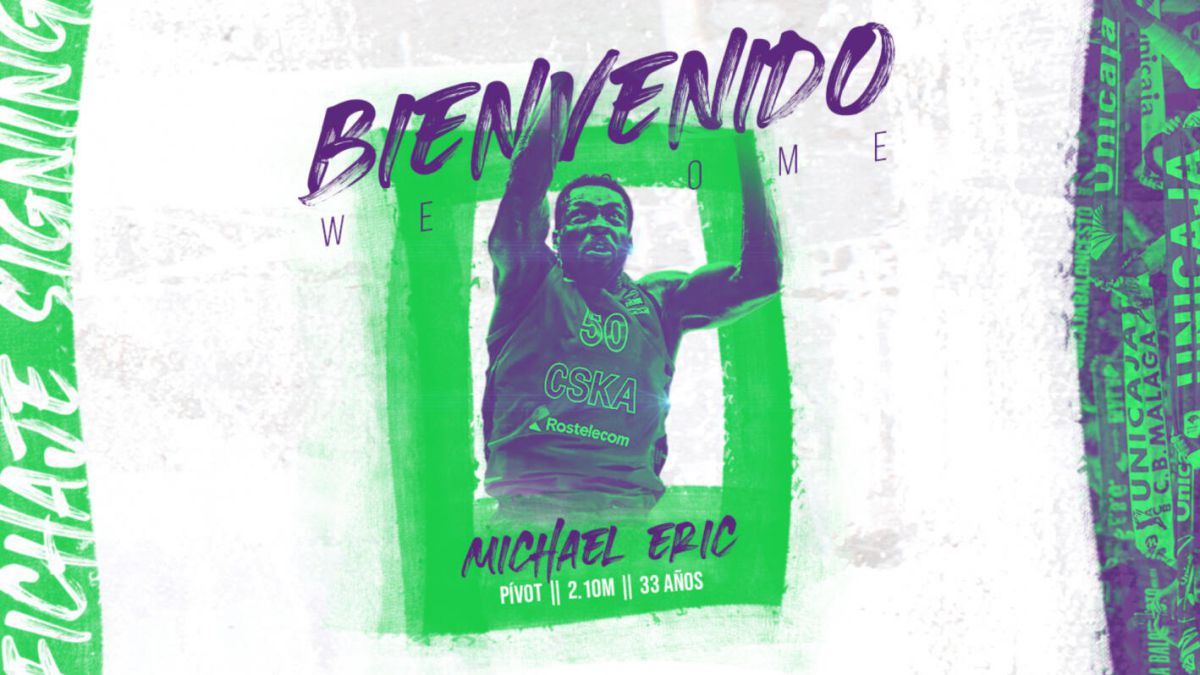 Michael Eric (2.10 meters and 33 years old) is chosen by Unicaja. The Nigerian pivot reinforces the composer inside game and becomes that long-awaited five that the club had been searching for weeks in the market and that Fotis Katsikaris longed for so much. Eric has committed to the Los Guindos club for one season with an option for another and lands in Unicaja from CSKA Moscow, with whom he played in the last Euroleague Final Four and won the VTB United League.
The brand new interior reinforcement knows the Endesa League well, since he played seasons ago in Bilbao Basket and Baskonia. With the Vitoria team, he was even proclaimed champion of the League in 2020.
This past year, before arriving in Moscow, he started in Turkey, at Turk Telekom, where he averaged 10.95 points, 6.1 rebounds and a PIR of 13.1 in 20 games, while in the Champions League his averages were 12, 2 points, 6.7 rebounds and a PIR of 15 in six games. These numbers brought him to Moscow mid-season. As a CSKA player, he signed 5.4 points, 3.3 rebounds and a PIR of 6.4 in the Euroleague and 6.2 points, 3.5 rebounds and a PIR of 8.3 in the VTB.
At Martín Carpena, he is called to be an important player and one of the green leaders on the floor. Eric is the club's great bet to strengthen painting, one of the pillars on which the new project will be built 2021-22.
Photos from as.com