Michael Eric presented and Edgar Vicedo trains with Unicaja
Nigerian center Michael Eric has been introduced. Edgar Vicedo, who was left without a team after finishing with Estudiantes, trains with Unicaja.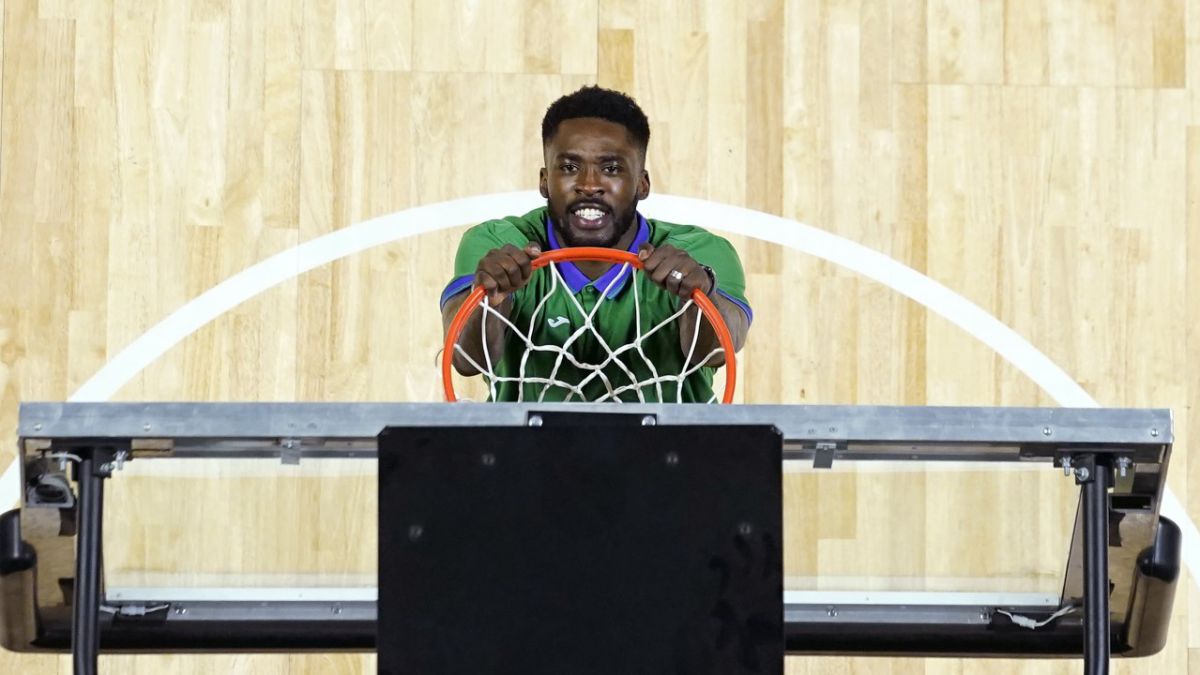 The 33-year-old 2.11 meter Nigerian midfielder has been introduced as a new Unicaja player. These were his first statements..
First printing. "I am very excited about this opportunity to play in Malaga. It is a club that has competed very well against many Spanish teams for many years, I know about the tradition and the competitive capacity it has. I am delighted to be part of this project. I am grateful for trusting me, I am convinced that something special can be done, I will do my best "
He was able to sign for Unicaja in another stage. "I already had an opportunity to come a few years ago, I kept that possibility. I saw that I could fit in perfectly here, I had seen the team's games. My characteristics could fit in and it was decisive to come.
Self-definition. "I am a tireless worker, I want to improve every day and I work for that. I was able to win some European competitions, I think that worker and helping mentality has made me improve aspects of my game every year to be a competitive player and help the team win. It is my main objective. I have the experience and energy to know what the team needs. That's what I'm going to bring. Every year and every season is different. I have to come here and try to dominate. I want to contribute my experience and motivation to try to be a better player ".
Why weren't you in Tokyo with your team? "I passed the COVID-19 in the preparation of Nigeria, it affected my body and my mind. I didn't want to take any risks and that's why I didn't go to the Olympic Games with the national team. I'm fine now ",
Experience at the BCL. "Basketball is basketball, the Champions League is a very demanding and high-level competition. You will have to be very prepared because it will be very demanding. In basketball, it is about bringing together a group of players to compete and play, be it the Champions League or the Euroleague. That is what I experienced in this competition "
His adaptation to Unicaja. "The experience has been very good, they have received me very well. Communication is very easy and my adaptation is being very fast "Rubén Guerrero and Yannick Nzosa. "I am going to learn from them. During training sessions and games we will have to communicate. It will be mutual learning."
What did you know about Unicaja? "I had other teammates who played here like Wiltjer who told me about the fans and I saw it with Bilbao and Baskonia. On social networks they received me very well and I am eager to offer everything I can give and connect with them."Juanma Rodríguez and more signings
The sports director, Juanma Rodríguez, does not consider the squad closed. "Nor do I rule out that a player who does not have a contract may come, because they are already calling us for those offers. It is a situation that can favor both parties, both the player to be in shape for a possible offer and us because we need troops ".
Edgar Vicedo trains with Unicaja
Unicaja has announced that Edgar Vicedo, who is without a team after having finished his contract with Estudiantes, is going to train with the Malaga team. The club explained it in the following way: "In order to reinforce the work of the people of Malaga during the preseason" .
The Madrid native is free after leaving Movistar Estudiantes, which will compete in the LEB Oro next season. In an identical situation is another Spanish international, Víctor Arteaga, who did the same with the Breogán River. Now you will have the opportunity to have level sessions at the Carpena. In principle, the typesetter template is closed and its position is covered. But nothing can be ruled out. "With many of the players in this squad I have shared a dressing room in the national team," commented the player in Ser Deportes Málaga. "If you happen to like it, welcome" .
Spissu goes to Unics Kazan
Marco Spissu, the Italian point guard who was rejected by Unicaja for not having passed the medical examination, has signed a contract with Unics Kazan of Russia. The Italian team has announced that it will denounce Unicaja for having annulled a contract that was broken because the player, as stipulated in the commitment, was declared unfit by the doctors.
Photos from as.com