Ligue 1 will experience a historic day in Reims today. Leo Messi will make his debut as a PSG player and begins a new stage in his extraordinary career after leaving Barcelona.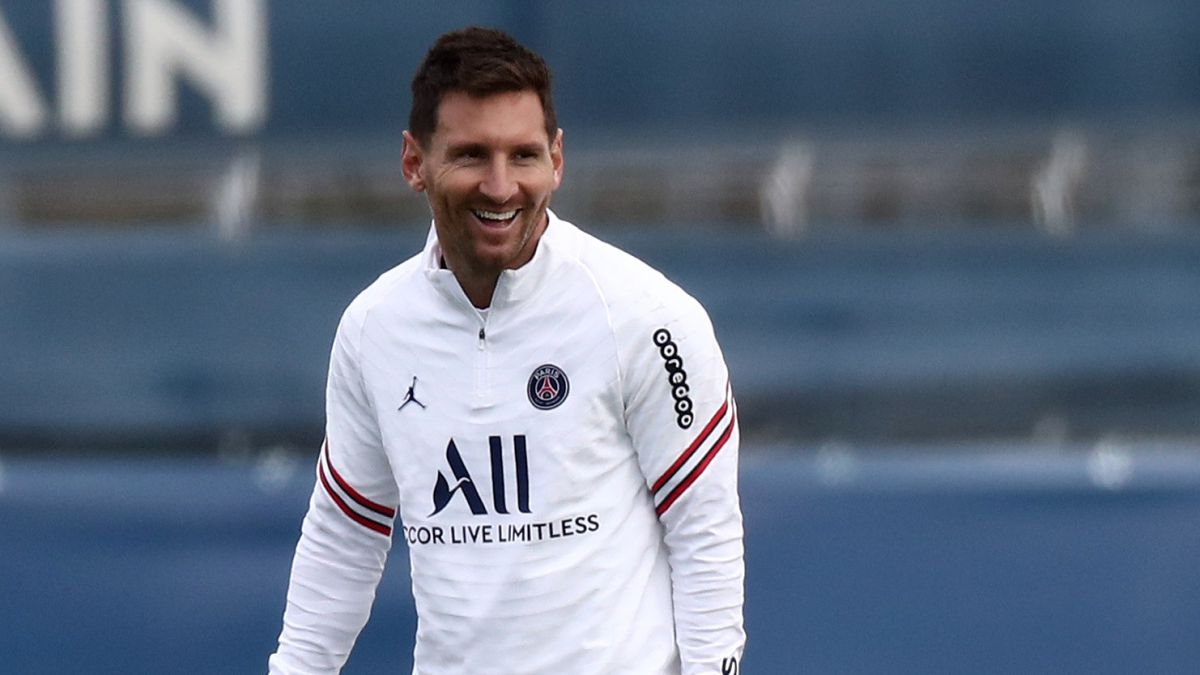 Surely, if Leo Messi had been asked for a stadium for a dream debut with PSG, the Argentine star would have chosen Reims. Not because of the city, which is one of the quietest in France, but because of the team he will face today from 8:45 p.m. in a game that has acquired a global dimension (follow the game live on AS.com) . Stade Reims was the first great of French football, it was the first team to play alongside Real Madrid in the final of the European Cup and it was also a pioneer in spreading a game idea around the world, the famous Football Champagne, in addition to inventing the 'corner to Champagne', currently known as the "short corner" that is used so much in modern football.
Reims has already prepared for the occasion. Although there was no one in the vicinity of the stadium yesterday, the city has everything organized so that today is a party with a universal impact.
For the first time in history, the whole world will be watching a Ligue 1 match, a competition that has declined in recent years, but now revitalized by the fact of having brought in the best player in the world. In fact, the mayor of Reims, yesterday welcomed Messi and assured that they have sold tickets to countries such as the United States, China, Thailand, India and even Chile.
The match will be a historic event in style. In a stadium whose capacity does not exceed 21,000 spectators, tickets have been sold out in record time, with the starting price being 122 euros and amounting to 998 the most expensive sold yesterday in resale. Today it can continue to rise.
On the other hand, the meeting will break a record in media coverage. Normally, the average number of accredited journalists rises to twenty in Reims, but tonight there will be 110 (including the Diario AS), in a clear example of what the Messi phenomenon is all over the world.
It is expected that many trains will arrive in Reims early today from various parts of Europe to see Messi's debut live or simply to experience it in the city. Yesterday Reims, which has 184,000 inhabitants, was a quiet city, away from the spotlight of the world and with a tranquility that evidences that France is not yet a country in which football paralyzes everything.In any case, Auguste Delaune will be the epicenter of the entire world for two hours and Messi, who is aiming to start, will try to start writing a story that can radically change the future of PSG. A new era begins for the Argentine crack.
Photos from as.com