Messi, 'erased' of the Camp Nou
Club workers began this morning to dismantle panels, posters and photographs of the Argentine forward in the Blaugrana coliseum.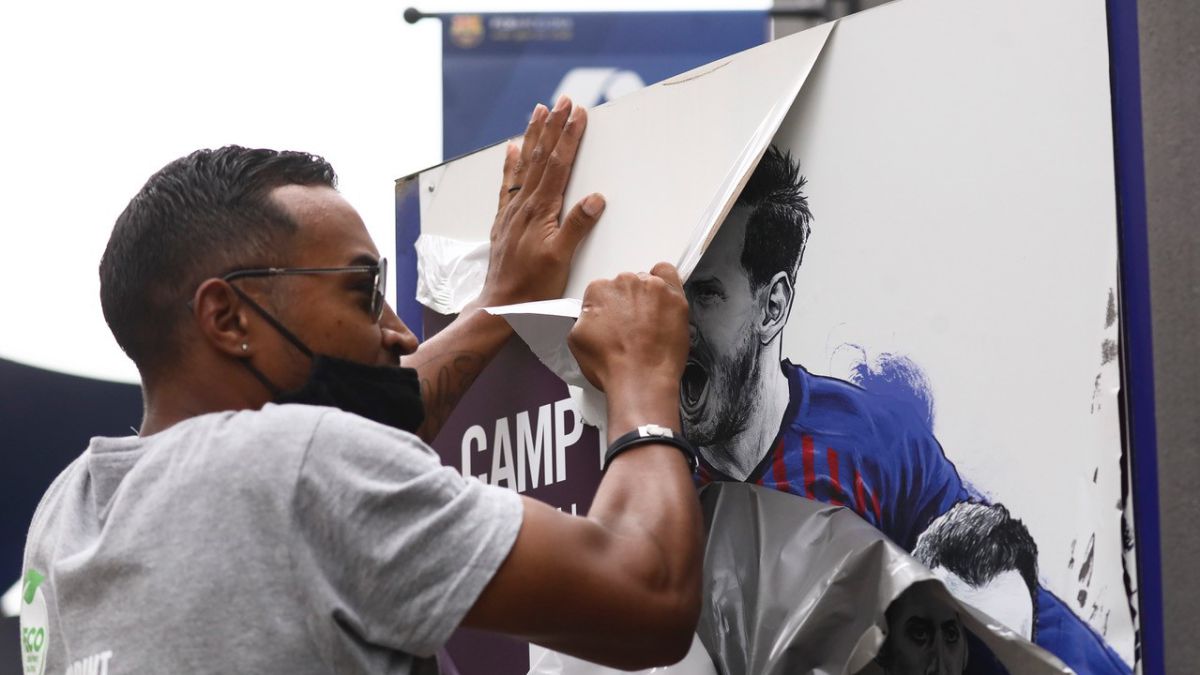 On the facade of the Camp Nou there is a huge welcome panel where five footballers have appeared so far: Ter Stegen, Piqué, Messi, Griezmann and De Jong. As of this morning, this panel already has an important absence. And it is that FC Barcelona operatives have begun to dismantle the image of Leo Messi, who focused all eyes on being in the very center of the poster, and to begin to make the pertinent changes. It seems clear that Messi's replacement in the welcome panel will be Sergio Busquets, as first captain, although there could be some other change among those chosen to accompany Badia, such as Memphis Depay, called to be the great signing of the summer of the blaugrana.
With this action, the scant hopes that there could be a turnaround in events in the Messi case are definitively blurred, a rumor fueled above all after information from betevé that appeared this morning in which a reactivation of the negotiations by Barcelona was pointed out, with Call from the club's CEO, Ferran Reverter, to the player's father and representative, Jorge Messi. However, both the Argentine environment and the club itself categorically denied any type of new contact.In any case, the club remains willing to continue burning stages in the new post-Messi era: after announcing his departure, both the president and the player himself, now it's time to remove his image from any loophole in the Camp Nou.
Photos from as.com