Messi heads the change of club of the Argentines
Seven Copa América champions changed clubs during the European summer. The market ends on August 31 and there is still interest in others.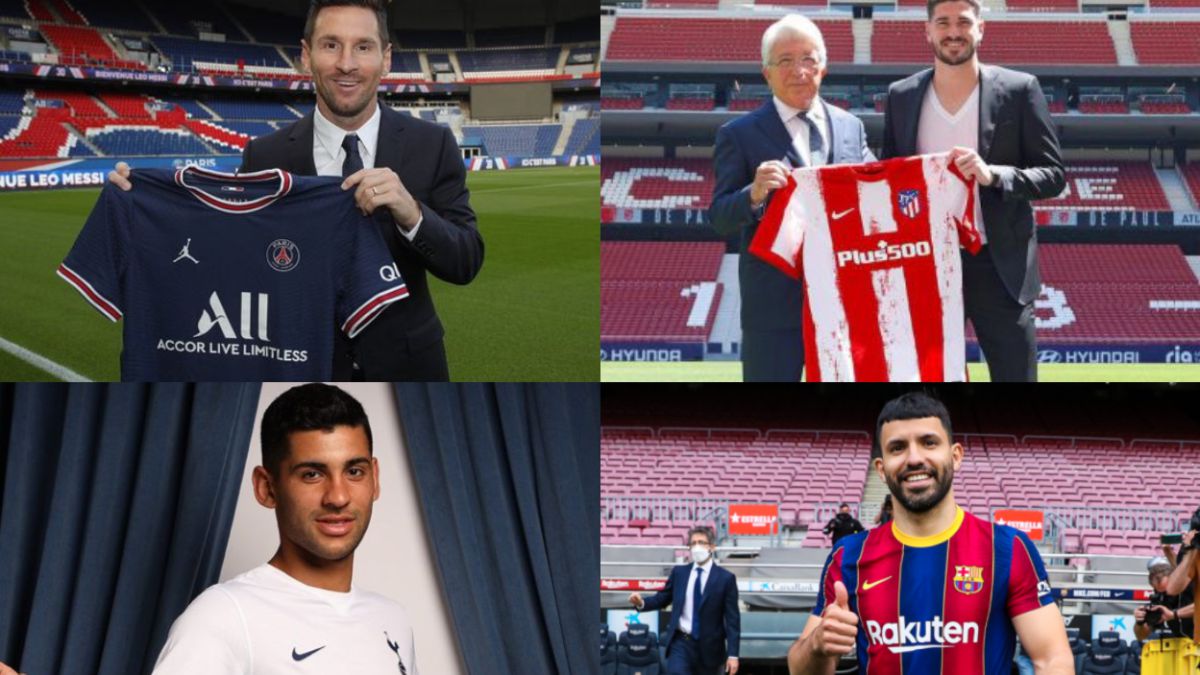 Argentina's victory in the Copa América after 28 years brought a revaluation of the members of Scaloni's team. Many of them, figures in their teams, changed clubs before or just after the end of the tournament. Without a doubt, the most resonant case is that of Lionel Messi, who after his entire career at Barça left the Catalan club to play for Paris Saint German with other teammates such as Di María or Paredes, but Lionel is not the only one .
Juan Musso went from Udinese, where he played two seasons, to Bergamo to play for Atalanta. The former Racing goalkeeper goes from playing in a team that fights relegation to wearing the Neroazurra shirt, where he will play the Champions League, his great dream. Will fight the bow with Emi Martínez in Qatar 2022.
Another way, but also from Bergamo, did Cristian 'Cuti' Romero. Calcio's best defender last season and the great revelation of the Scaloni team left 55 million euros in the Bergamo team to move to London and play for Tottenham, where he will share the team with Gio Lo Celso.
From England to Spain, from Manchester to Barcelona, Kun Agüero passed, in a somewhat controversial signing that many are now discussing because Messi left the Catalan club. The former Independiente will miss the Playoff date due to injury and is not expected to make his debut until the end of October.
One of the most notorious transfers was that of De Paul for Atlético de Madrid. The LaLiga champion was reinforced with one of the most outstanding players in Argentina from Scaloni, a player who in Italy, at Udinese, had had three great seasons and is totally different from the player who had a time at Valencia.
Fiorentina also bet heavily on an Argentine: Nicolás González, from German Stuttgart, became a player for the Viola team, being the most expensive footballer in the history of the Tuscan team. The left-handed forward has already made his debut with a goal in his new team.
The last signing to be confirmed was that of Montiel for Sevilla. The Argentine will have his first experience in Europe after being champion with River and arrives to fight for a place with an emblem of Sevilla like Jesús Navas.
In addition to all these names, there are some like Lazio's Joaquín Correa who can still change clubs, since there are several teams interested in his signing and Lautaro Martínez, who has Arsenal and Tottenham very interested in his signing.
Photos from as.com