The forward is the great attraction of the friendly that will close the stage. Red Bull Salzburg, last rival before the presentation of the team.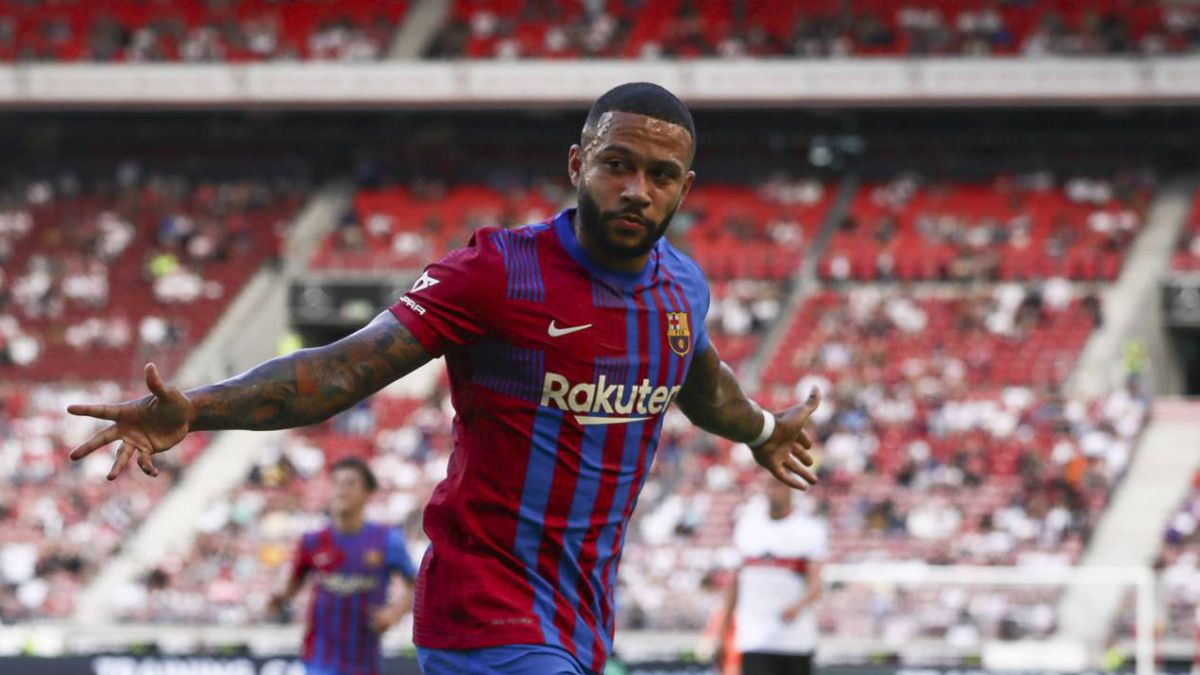 This preseason is having several proper names. The first, and that stands out above the rest, is the Dutch Memphis Depay. Against Girona, but especially against Stuttgart, he has already shown the level that he can be capable of giving. And not only scoring stratospheric goals, like the one he signed at the Mercedes Benz Arena, but also offering an endless repertoire of offensive resources, generosity in the game and good chemistry on the field with his teammates, especially with the French Antoine Griezmann, where they have started to forge a society that can give a lot to talk about. Off the field, Memphis has found De Jong to be the ideal partner to guide him.
With all of this background, it's normal for all eyes to be focused on Memphis heading into the fourth preseason friendly. Furthermore, the rival, RB Salzburg, is the most difficult that the Blaugrana have played so far, which is why it is presented as a real litmus test for Koeman's men, before taking on Juventus in the Gamper on Sunday.And if Memphis is being the big attraction this preseason, players like Gavi and Nico are not far behind. These two kids have come to put a foot and a half in the first team, especially the Sevillian Gavi, who at 16 years old shows enormous maturity and talent.
There will also be a component of morbidity with Umtiti and Braithwaite, who did not play against Stuttgart, to see if Koeman now decides to give them minutes or continue sucking the bench. As well as his decision with Pjanic, who is playing dropper.
File and possible eleven headlines
RED BULL: Köhn, Kristensen, Platjkowski, Wöber, Guindo; Camara, Diambu, Seiwald, Sucic, Adamu, Adeyemi.
FC BARCELONA: Net; Dest, Piqué, Lenglet, Alba; Busquets, De Jong, Gavi, Demir, Memphis and Griezmann.
Stadium: RedBull Arena.
Time: 19:00 h.
Photos from as.com