Medvedev warns: "I am difficult to beat on a hard court"
The Russian, seeded first at the 1,000 Masters in Canada, is hoping to put on a great performance. "Anything other than reaching the final would be a bad result."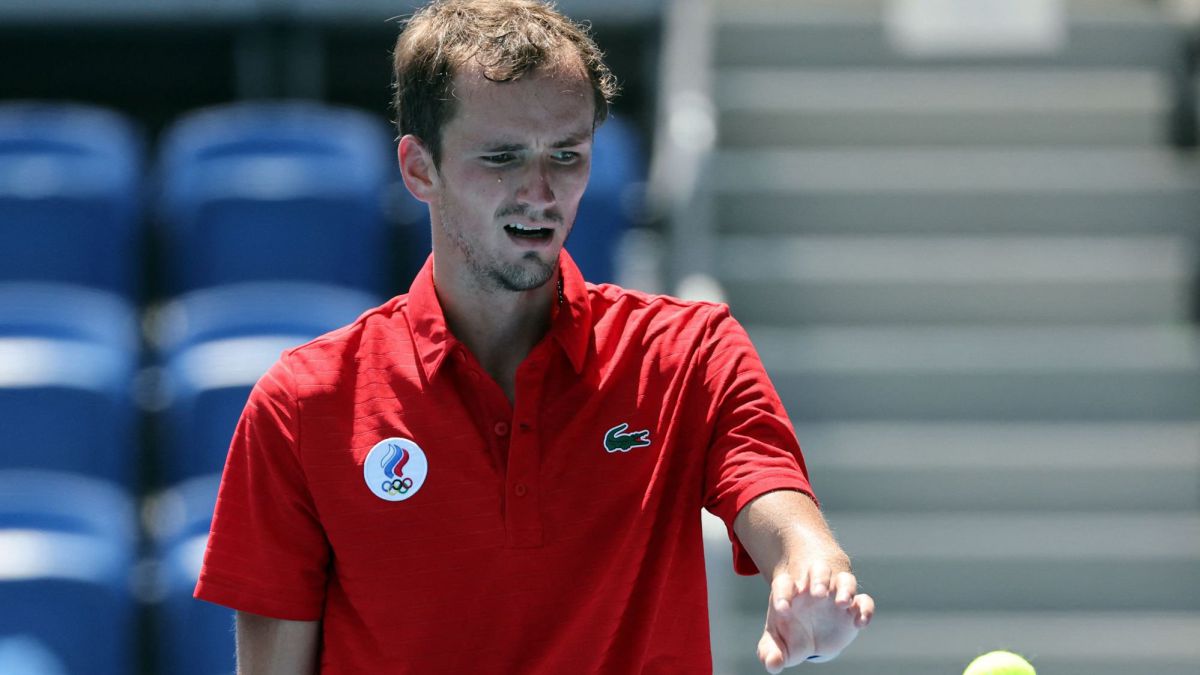 Daniil Medvedev arrives with new energy at the National Bank Open in Toronto, the Masters 1,000 in Canada, where he wants to show why he is one of the most solid tennis players of the moment on hard court.
A condition that the Russian allowed himself to boast about in the press conference prior to the start of the tournament. "I am the top seed so anything other than reaching the final would not be a good result. I want to play good tennis. I know that when I play good hard court tennis, I am hard to beat."However, Medvedev also admitted that he will face stiff competition for the title in Toronto. "I really want to win the title. I know I can beat a lot of guys on hard court and I know I can win big tournaments. At the same time, they all play well and everyone can win everyone. It is unpredictable."
The Russian also confessed that he has great memories of Canada, since in the last edition that was held in 2019 (in 2020 it was canceled due to the pandemic) he reached the final, where he fell to Rafa Nadal. "The 2019 Canadian Masters was a special tournament. It was my first Masters 1,000 final. I came here from Washington and I was a little tired. I didn't know what to do, I just wanted to play my best tennis and it was the best result of my career until then. It was a special feeling. I love playing in Canada. "
Medvedev also once again showed his self-criticism and assured that his status as number 2 in the world should demand better results in the big tournaments. "Every week you have to face very strong opponents who want to beat you because you are number 2 in the world. I played very good tennis at Wimbledon, but being in the Top-4 in the world and despite losing a five-set battle to Hubert Hukacz, losing in the fourth round of a Grand Slam is not a good result. "

Photos from as.com