Mbappé's shirt 'disappears' from the PSG store
To buy it, it is necessary to order the silkscreen since Messi shirts monopolize everything. Some workers did not know if it was sold yet.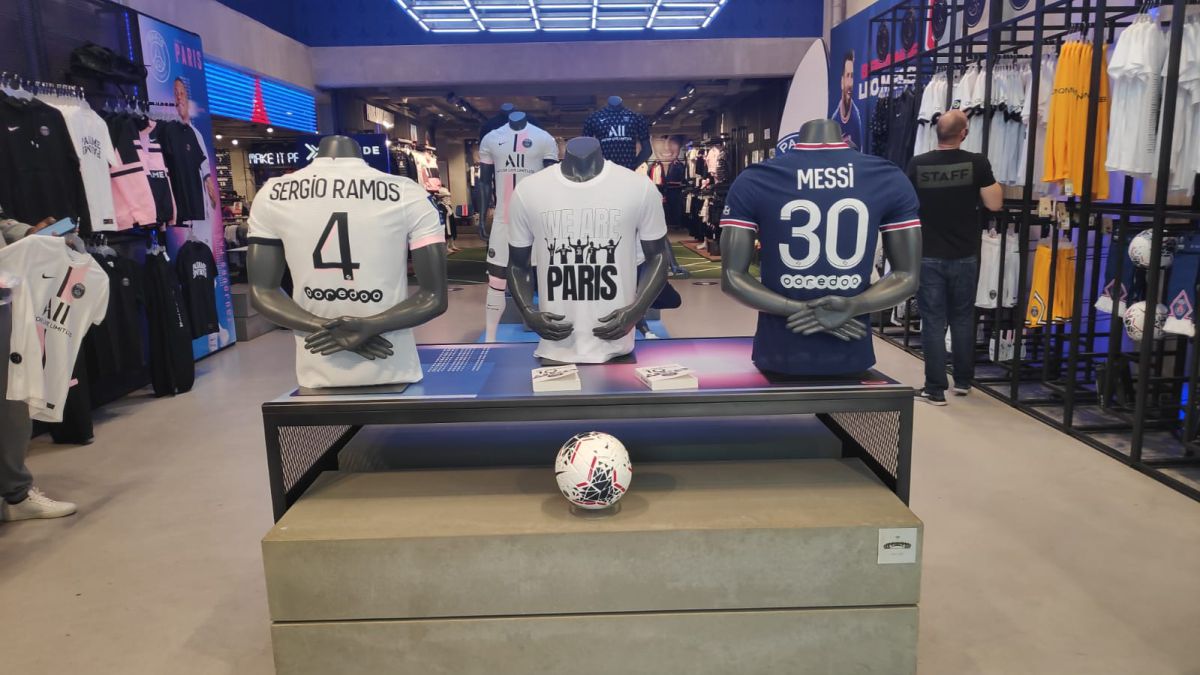 The Kylian Mbappé soap opera is one step away from reaching its end. The French international does not yet know if he will play for Real Madrid or for PSG. An uncertainty that has also made the stores of the Parisian group react in Paris.
This afternoon, AS was able to be in the two most important PSG stores in Paris, the one in the stadium and the one on the Champs-Elysées. While the one in the Parc des Princes seemed normal, the one in the Champs-Élysées was full of people who did not want to be left without Messi's shirt a day after his debut.
For their part, when we asked both stores if there were Mbappé shirts, store employees had doubts. Although the shirt is still being sold, you have to ask for the screen printing, and even an employee of the Champs Elysées has had to go to ask a superior if the screen printing, as of August 30, was available. In the next few hours we will get rid of doubts.
Photos from as.com