Mbappé finally appears and sends a message to Messi
The French had not spoken until now about the arrival of the Argentine. He wrote on Twitter and attached a picture of the two hugging. "Legend," he adds.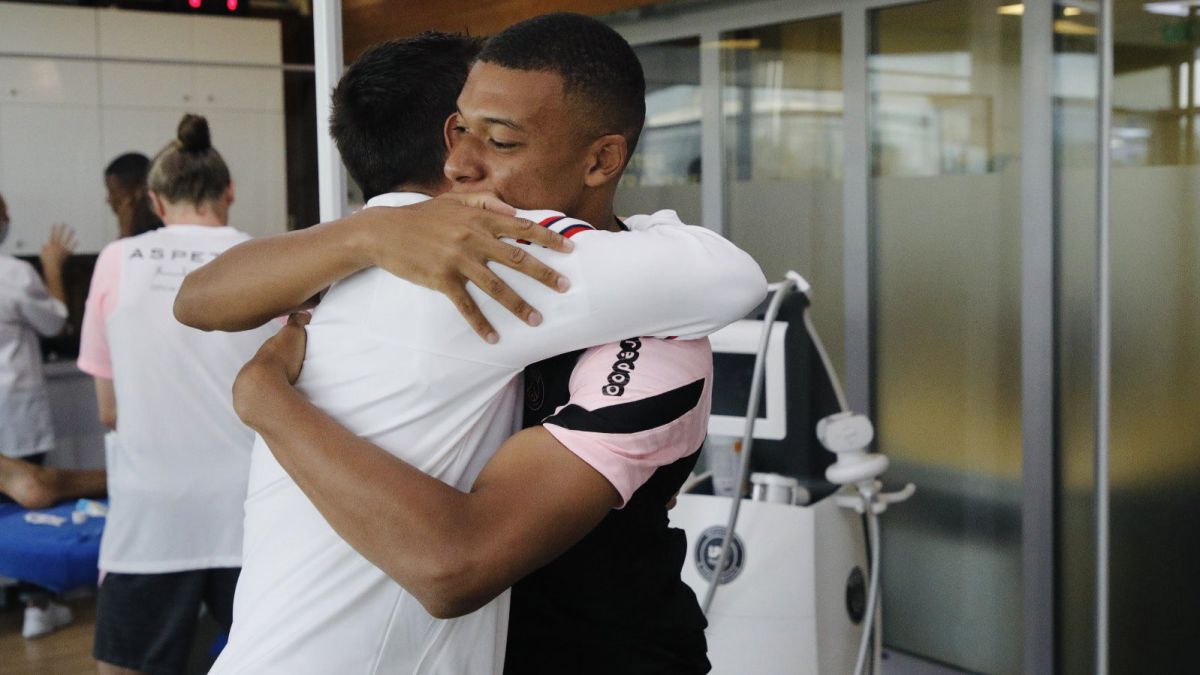 Kylian Mbappé has made an appearance two days later and has officially welcomed Leo Messi on his social networks. The French striker, so far, had not commented on the arrival of the Argentine player, despite the fact that most of his teammates had done so effusively. The one claimed by Real Madrid, it should be emphasized, had not appeared on their official profiles since then.
The welcome is late, but it arrives, with a concise and blunt text: "Welcome to Paris, Leo" (Welcome to Paris, Leo). In addition, attach four images, in which they are seen chatting and in one of them hugging. This message comes hours after the French press slipped Mbappé's anger at the signing of Messi and a possible warning from '7' weeks ago: "I don't want to play with Leo." Later, he published a story on Instagram in which he described it as a "legend", along with the emoticon of a crown. PSG quickly boasted of what was published by the '7'.
La Gazzetta, for his part, points out this Thursday that the attacker will officially communicate his future to the PSG board this Monday. Meanwhile, Al-Khelaifi is determined to retain one of its stars. First, with the promotion prior to the signing of Messi: Neymar's shirt on the left, Mbappé's shirt on the right and an Argentine flag in the center. Later, with pressuring statements to the footballer, who ends his contract in 2022 and has not signed his renewal.
Phrases like "Mbappé said: I want a great team. Right now, he has a great team, one of the best in the world. He has everything to continue here. I told him, he has no excuses to leave" or "Mbappé is Parisian, very competitive I wanted a competitive team, I think there is nothing more competitive as a team (in reference to PSG), they have no excuses "they place them at the center of the hurricane.
His silence, although not revealing, may make one think that he is not in a moment of maximum happiness in Paris. Finally, two days later, he has welcomed what could be his new partner. Today they have exercised together and there has been no sign of any kind of tension between them. Messi, in his case, told the president of PSG that he did want to play with Kylian. At least that's what Al-Khelaifi intoned to the media. Be that as it may, Mbappé has returned and has already spoken publicly about the arrival of the Blaugrana star. Her future? Perhaps on Monday there will be an answer.

Photos from as.com