Maximum madness in Reims for Messi
Hundreds of fans gathered to warmly welcome the Argentine star in Reims, in addition to cheering Kylian Mbappé.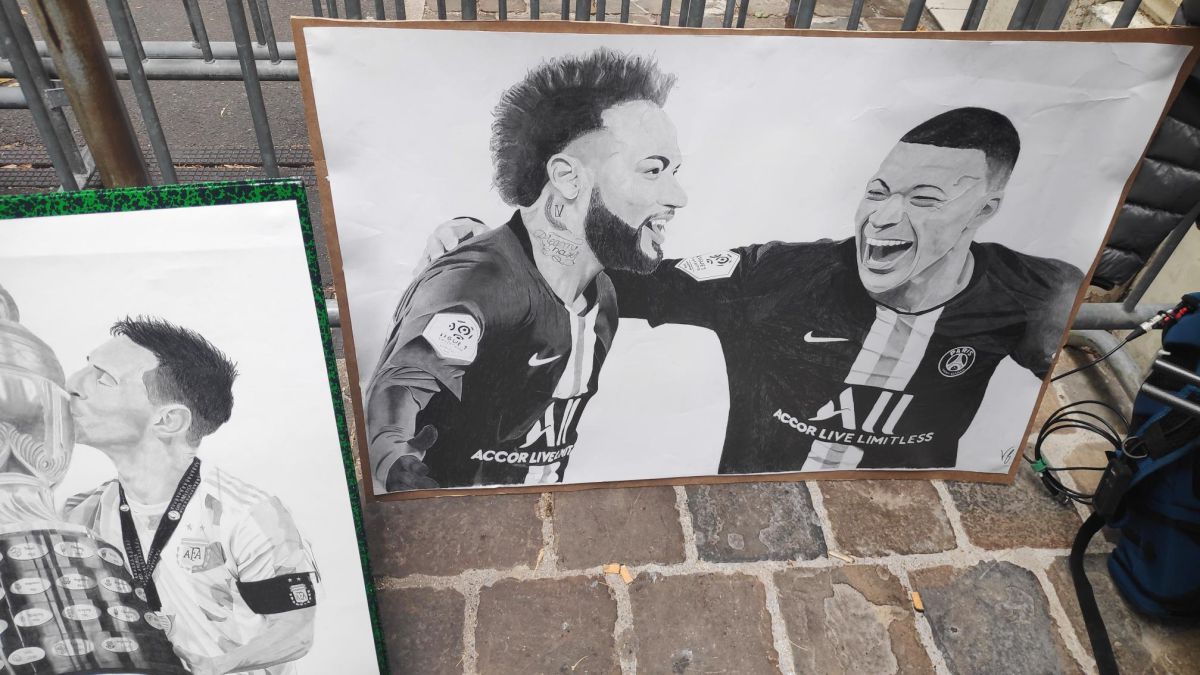 It was 10 in the morning and there was already a large crowd of people gathered around the Hotel Continental in Reims. The streets had been cut minutes before to avoid large crowds, but the illusion of the crowd won out over everything. The PSG bus landed at 1.30 p.m. and everyone chanted Messi's name in unison, which was the most acclaimed along with Mbappé, whose future remains unresolved.
In the Place de Erlon, the most emblematic of the city in northeastern France, each scream from Messi provoked an absolute reaction from everyone who, only, were there to have a beer and who ran to the hotel desperate to be able to tell them to their relatives, friends, or children who had been able to record a minute of Messi. The Argentine star has been an unprecedented phenomenon in Reims, to the point of causing euphoria in a city where football does not have great roots.
From Mbappé drawings with Neymar to others with Messi kissing the Copa América, the PSG public dreams of seeing a magical trio this season in Paris. The French international, at this time in the afternoon, is still a player of the Parisian team and his situation has not changed compared to recent days. Today could be his last game with PSG and many want to keep in mind what will logically mean a before and after for French football.

Photos from as.com