Masiulis hopes to know his limits as a player in Bilbao
The four that replaces Kulboka. His father, the former player and assistant to Jasikevicius in Barcelona's coaching staff, Tomas Masiulis, supports him "one hundred percent".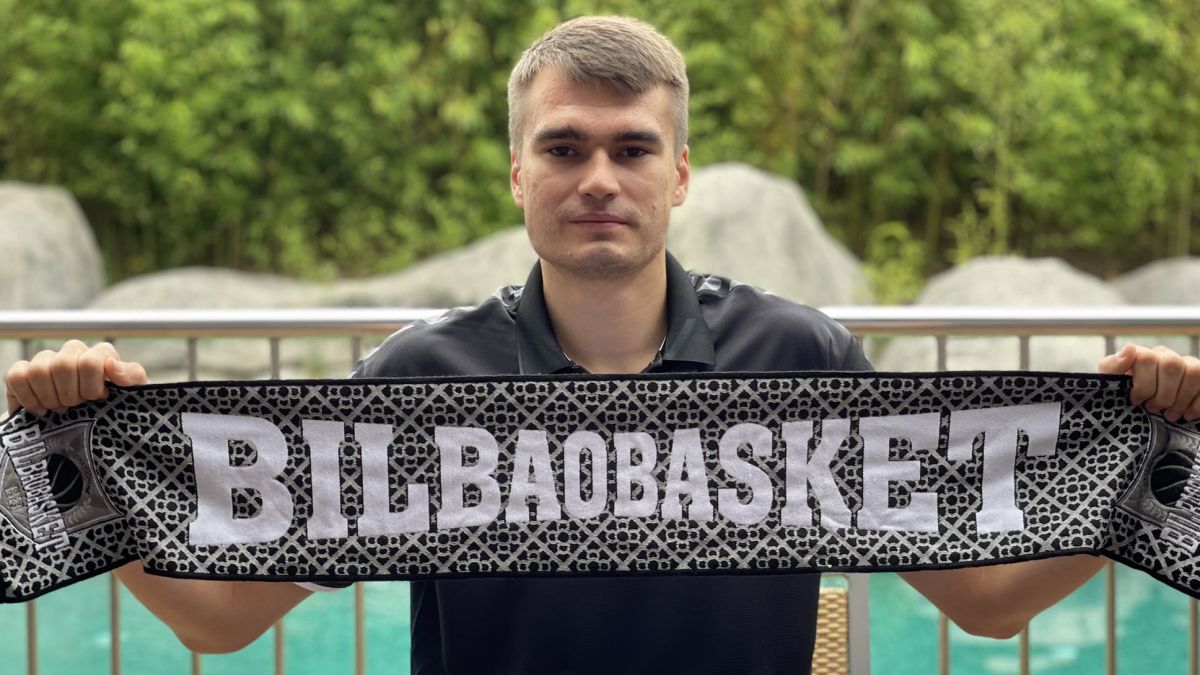 The Lithuanian Gytis Masiulis underlined in his presentation as a new Bilbao Basket player that he comes to the Biscayan team with the intention of knowing his "limits" as a player in "the strongest League in Europe", as he considers the Endesa League. "I have played my entire career in Lithuania, except for a month that I was in Germany, and it was important to get out of my comfort zone to see where I can go. When we start I will see what I am capable of and there I will begin to see my limits", the power forward pointed out at the press conference he offered at the Hotel Puerta de Bilbao in Barakaldo.
Masiluis, 23 years old and 2.06 meters tall, arrives in Bilbao from the Lietkabelis of his country with which he averaged 12.8 points and 5.6 rebounds per game between the Lithuanian league and Eurocup last season, also crediting 38.5% in triple shots .
International and trained in the lower categories of Zalgiris Kaunas, the new 'man in black' has also played for Neptunas Klaipeda, for two seasons, and for the German Fraport Skyliners before joining the Lietkabelis.
Masiulis commented that he was encouraged to accept the offer from Bilbao Basket after the good references offered by his compatriots Kulboka, who has changed Miribilla for the Charlotte Hornets, and Miniotas, with whom he will share a dressing room and that it will be a "great help" to facilitate its adaptation.
He has also had the support of his father, the former player and assistant of Sarunas Jasikevicius in the Barcelona coaching staff, Tomas Masiulis, who supports him "one hundred percent" and considers that his son's decision to call up at Miribilla has been " intelligent". "We have been training for just over a week and above all we have worked defensively. It is still early but this weekend - Saturday in Gijón against Breogán - we will have the first test and we will be able to see the level we have. I really want to start" , he stressed.
Regarding the objectives of Bilbao Basket for the next course Masiulis admitted that "it is very difficult to say at this point", but advanced his intention to "give the maximum to reach the top" and considers that this way they will have "options to reach the top. the playoffs. "
For his part, the sports director of the Biscayan club, Rafa Pueyo, defined the Lithuanian as a player "with a lot of experience, despite his youth." "He is a very good shooter of three, runs the track very well, finishes easily with both hands and plays with aggressiveness and energy. We hope that he will put that ambition at the service of the team and help us in all facets," said Pueyo.
Photos from as.com