Martín needed one less race than Schwantz and Agostini
The rookie achieved his first triumph in the premier class in just six races, less than illustrious names and not so far behind Márquez (2), Lorenzo (3) or Pedrosa (4).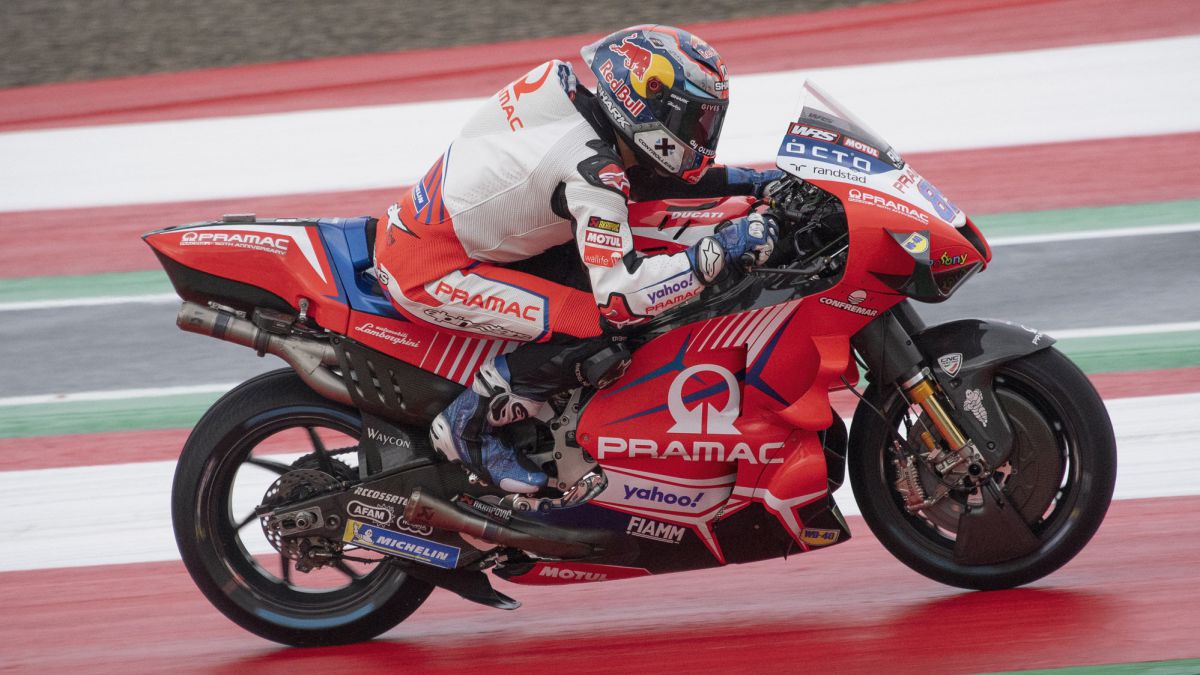 At 23 years old, Jorge Martín has no place, not even close to the ten youngest winners in the queen class, a section that Marc Márquez leads when he wins at 20 years and 63 days in Texas 2013. However, the Madrid native does has won a place of honor in the ranking of drivers who needed the fewest races in the premier class to get their first win.
Lead this section Biaggi, who won at the first attempt in Japan 98, tied with Duke and his victory in the Isle of Man 1950 and with Daniell, who also won in the Isle of Man a year earlier, in the first race in history in the reigning class, in 1949. The Pramac Ducati from Madrid has done it in his sixth appearance among the best, which puts him at the level of illustrious names. He surpasses two myths like Schwantz and Agostini by a career and is not so far behind other precocious Spanish talents, such as Márquez (he won the second), Lorenzo (the third) and Pedrosa (the fourth).Races contested for the first victory in MotoGP / 500
Victory in 1st: H. Daniell in Isle of Man 1949, G. Duke in Isle of Man 1950 and M. Biaggi in Japan 1998
In the 2nd: M. Márquez in Texas 2013 and K. Roberts in Austria 78
In the 3rd: J. Lorenzo in Portugal 2008 and B. Binder Czech Rep. 2020
In the 4th: Mr. Pedrosa in China 2006 444 444
In the 6th: J. Martín in Styria 2021
In the 7th: K. Schwantz in Japan 1988 and G. Agostini in Finland 1965
In the 8th: M. Hailwood in Isle of Man 1961, F. Spencer in Belgium 1988 and A. Crivillé in Holland 1992
In the 9th: V. Rossi in England 2000 444 444
In the 13th: E. Lawson in South Africa 198
In 16th: K. Kocinski in Malaysia 1991
On the 18th: C. Stoner in Qatar 2007
In the 20th: F. Quartararo in Spain 2020
In the 21st: J. Mir in Valencia 2020 and M. Oliveira in Styria 2020
Photos from as.com