Martín: "It is a pride to be able to return passes to Márquez"
The rookie assures that "it is a dream come true when you see Marc overtaking you aggressively and you are able to return the overtake".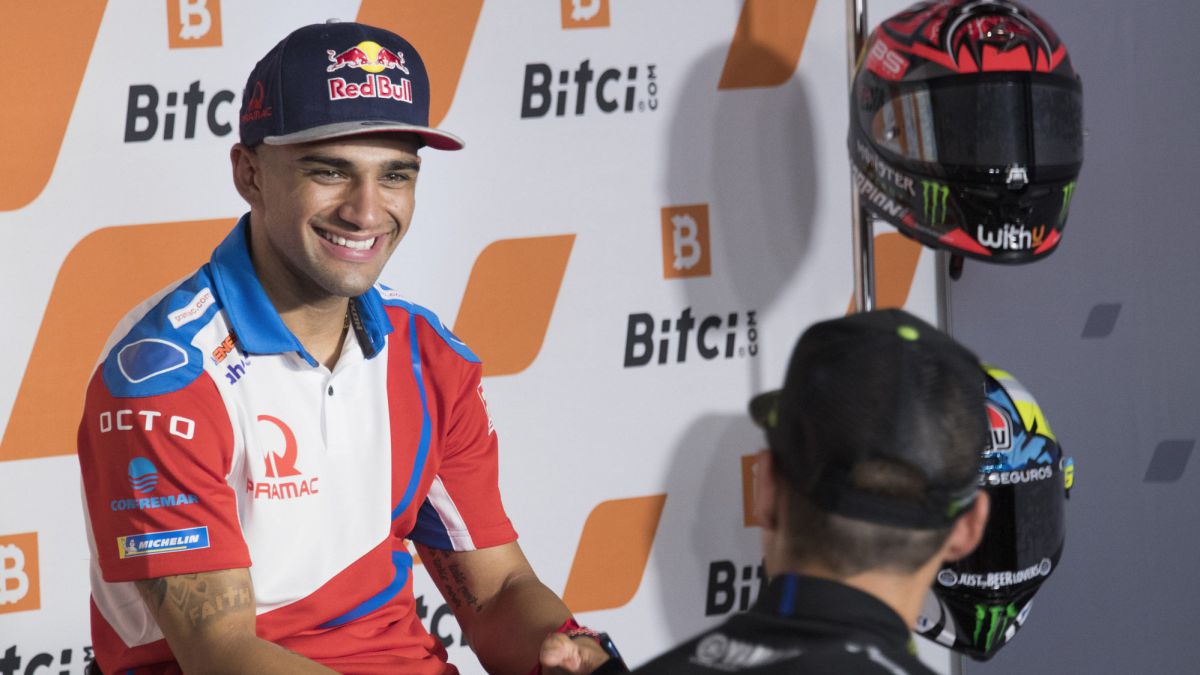 Those who have followed Jorge Martín from his first steps in the Red Bull Rookies Cup will know full well of his enormous potential, but it is hard to believe that there is anyone who could imagine a MotoGP debut as fantastic as the one that Pramac Ducati is signing. And overcoming the accident in Portimao, where he suffered several fractures in his arms and legs ... The man from Madrid has been the sensation of the Austrian double date and talks to AS about the pleasure it gave him to fight with Márquez for the first time from you to you.
— Do you know who is the driver who obtained the most points from the Austrian double date?
— Man, I imagine it. After a victory and a podium ... 444 444
— They were 41, three points more than Binder, the second that added the most.
— The important thing is that I sit down as the best rookie of the year, which in the end is my goal, and I am also happy with how I am managing success.
— Did you have more fun in the race you finished third, even though you did not win, therefore, overtaking as there was and in which you were immersed, than in the one you won riding ahead alone?
— (smiles). During the race I didn't have much fun, but when I crossed the finish line I realized that I had enjoyed the moment of the last laps, so very, very happy.
— There was a moment between you, Márquez and Quartararo in which axes of all colors were distributed ...
— Yes, the truth is. I had never been able to fight with Márquez, and the truth is that it has been brutal and a personal pride to be able to be there giving me back overtaking with a champion like him.
— Is it a dream come true?
— Yes, and it is also impressive when you see that Márquez overtakes you aggressively and you are able to return the overtaking by braking, when it is one of his strengths. Content and happy.
— How did you see him from motorcycle to motorcycle? Are you still physically touched?
— I don't know. I hope I am doing my best.
— Will you be able to repeat this season what you have done in Austria on other circuits?
— I believe that we have the necessary potential to continue growing and continue to produce good results.
— Are we with a you before a kind of Jorge Lorenzo in MotoGP or even a Marc Márquez? It is very strong what you are doing as a rookie ...
— You are in front of a Jorge Martín who is hungry to do things and to be happy.
— Well continue like this and thank you very much.
— Thank you.
Photos from as.com