Marta García returns to the podium
The Valencian took her best version to be third and step on the 'drawer' for the first time this year. Kimilainen prevails over leader Chadwick.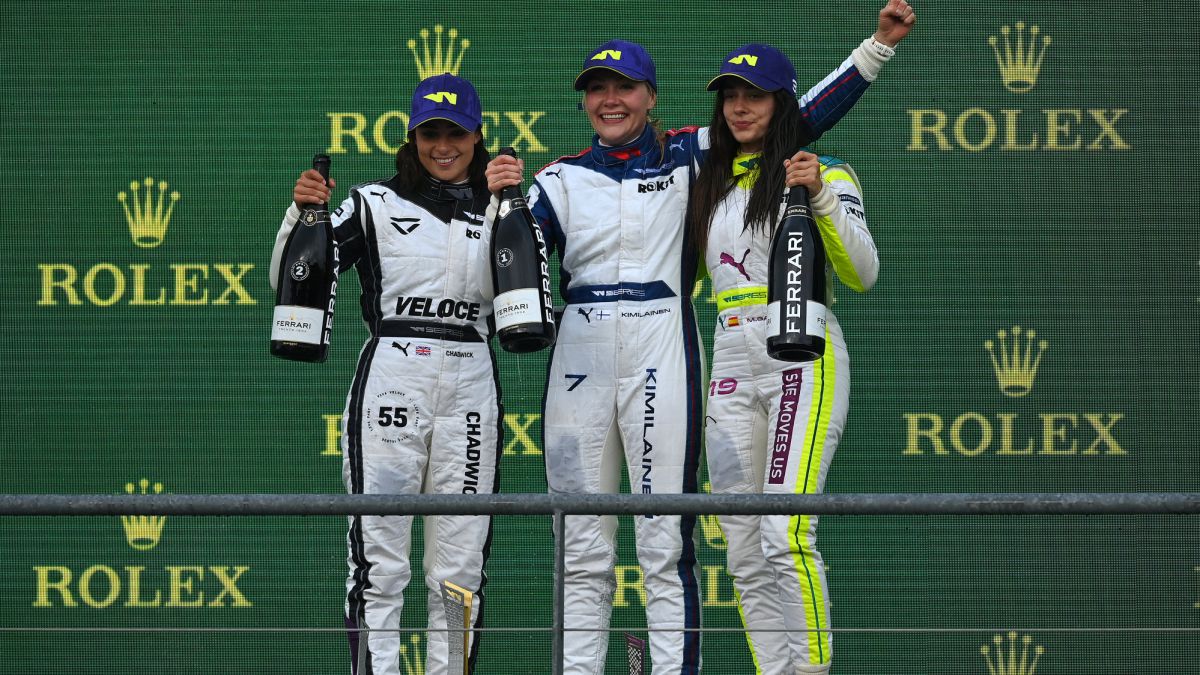 With yesterday's scare still on the body and Norris's accident as the opening act, the W Series took all possible precautions to race in the heavy rain in Spa: 'safety car' from the start and a quarter of an hour of action. And in these conditions the fastest was Emma Kimilainen, who beat the still leader Chadwick to claim her second victory in the competition. The Top-3 was completed by a spectacular Marta García who took her best version to get her first podium of the year.
When the safety car said goodbye with 16 minutes to go and one lap, the race turned into a sprint. With no time to lose, Kimilainen gained two places in nine corners and placed third on the prowl for Powell and Chadwick. Meanwhile, Marta made her way at a fast lap pace and snatched fourth place from Wood after a beautiful dispute. In the wake of the Finnish, Puma was just a step away from the podium.
And this was put in range when Powell's grip problems appeared. With eight minutes to go, Kimilainen took second and left the British in the hands of Marta. But it was not until the last lap, when the Valencian managed to move to Racing X to get into the third drawer. Two minutes earlier, Kimilainen took a chance with a late braking to sneak around the outside of Chadwick and take the lead to the finish.
Nerea Martí did not leave with a good taste. The Valencian rider was unable to defend the third position she achieved in Friday's session and finally made it to eighth after giving up a place to Wohlwend at the last minute. For his part, Belén García, who started from the last box on the grid after recovering from yesterday's accident, won four places and finished in 14th position.
Photos from as.com