Márquez went "with his head down" to apologize to Martín
Marc intoned the 'mea culpa' and went to the Pramac Ducati box to apologize to the team and to the pilot, whom he later found at the hospitality.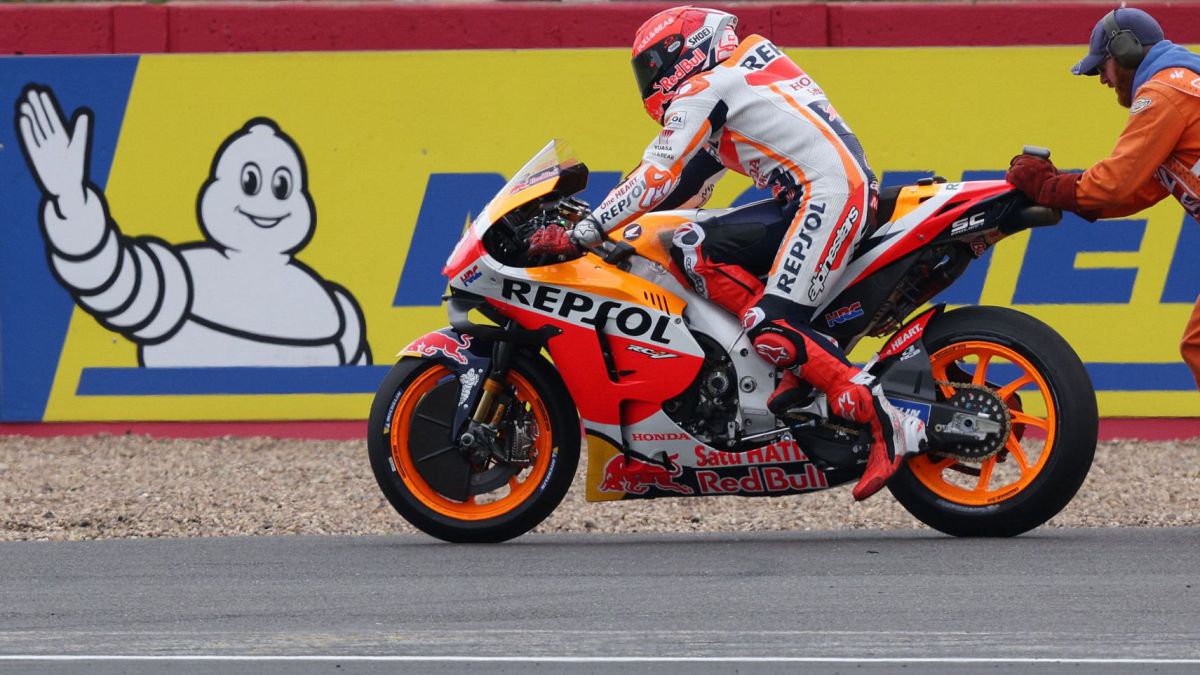 Lesson of sincerity and honesty from Marc Márquez, who sang the mea culpa from the first moment in the maneuver of the first Silverstone lap that ended up with him and Jorge Martín on the ground, after a forceful touch on the curve 9.
At the end of the race, the eight-time world champion went to the Pramac Ducati box to apologize to the team and the driver. There they told him that the Madrilenian had gone to eat and the Catalan went to the hospitality of the Italian team, "with his head down", as he himself has said, and once there he apologized to his partner on the grill and sat down next to him to chat for a while.
It must be remembered that, after the second race in Austria, Martín said that it had been a pride for him to be able to pass and review with Márquez for several laps. Let's see what he says now, although, according to Marc himself, Jorge accepted the apology without problems and what happened on the first lap of the English race should not change their relationship at all.
Photos from as.com