Marquez: "Strange that Yamaha and Maverick get to that point"
Asked about the title fight between Quartararo, Zarco and Mir, Marc says: "If I have to bet on someone, I would bet on Fabio Quartararo."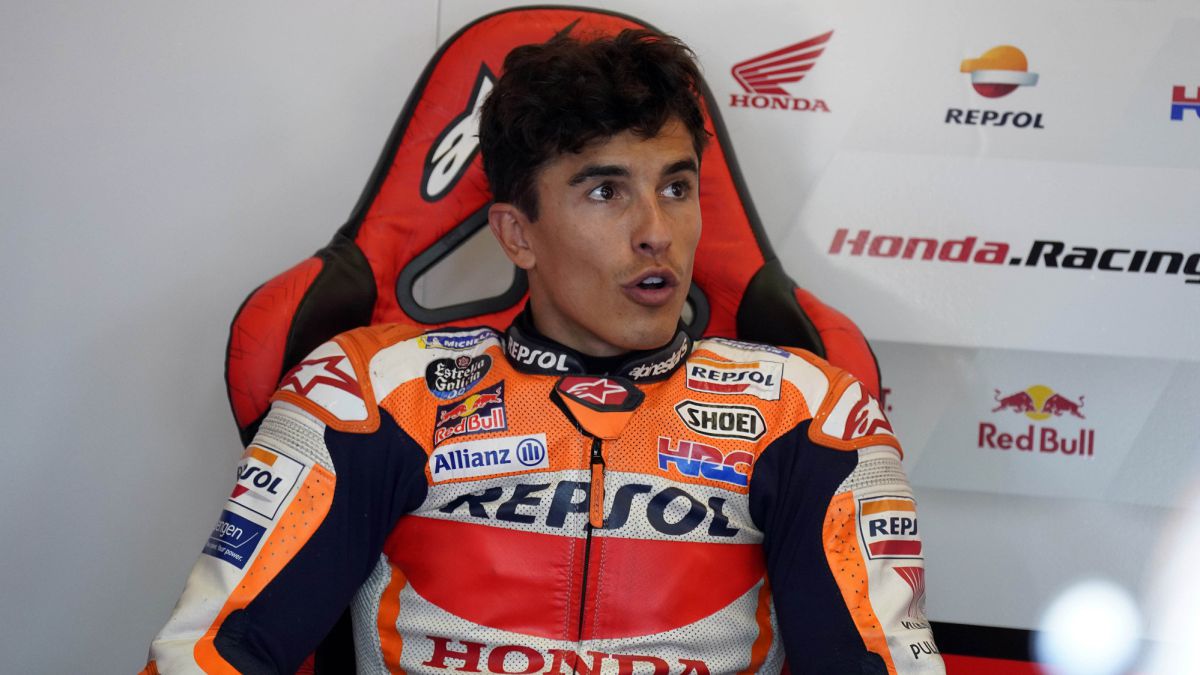 Marc Márquez wants in this Austrian GP more than the eighth place achieved at the Red Bull Ring last Sunday and, like everyone on the opening day, he gave his opinion on the Maverick-Yamaha case.
-Eighth in the race last Sunday. Target now? 444 444
-Last weekend I expected to be better physically, but there are no excuses. We work race to race but the truth is that this circuit is very physical for us, especially on the right side, but I felt comfortable and fast in the race and I felt capable of finishing it, not at the top, but fighting at the 'top' five. In the second race I no longer had the same feelings and I made mistakes. He was seven tenths slower than in FP4. We will see how we are tomorrow from the first training sessions.
-Honda is not where it should be. Do you feel fit to fight in 2022? 444 444
-That is the objective and I am working towards it, to be as before although at the moment I do not pilot naturally, but it is the objective. Honda is working hard and testing many things. We too from the pits, although it is not the best to be working during the races, but there is nothing to gain or lose and we are working with 2022 in mind and we believe that it is the right way.
-How do you see the rest of the Honda riders?
-It is true that all Honda riders have problems. I lead the Honda riders with five zeros and that is why we have to continue working and believing, because race by race it seems that something is improving.
-What do you think of the Maverick situation?
-As we already know, the Yamaha-Viñales relationship was at a critical moment and sometimes you see ups and downs, but reaching this point is really strange, although something similar has happened at some time in the past. It is something that they have to talk about and solve because we already have enough problems in our boxes to pay attention to the problems of others.
-Is the fight for the title reduced to Quartararo against himself or does it also give Mir and Zarco options?
-Quartararo continues to be the fastest on the track. He is in an optimal position to fight because the situation depends only on him, although both Johann and Joan have the experience to manage these situations. If I have to bet on someone, I would bet on Fabio Quartararo.
-What do you think about the fact that parents are closely involved in their children's work?
-I have a different relationship with my parents. My father follows all races, but he is always in his place and I in mine and it has been that way since I arrived at the World Championship. He does not know anything about set-ups or piloting and he only has the possibility to ask about the state of health, about my arm. I am in the box working with my people and he enjoys life in the paddock.
-He fought with his brother Alex at the end of the previous race. Do you feel like fighting with him?
-In the last race, my brother was faster than me, but he did not have the same experience and he made a lot of mistakes and that is why I passed him, because of his mistakes, but he was faster than me on the track and he drove very well. We were both fighting for eighth place and it certainly wasn't the position we wanted to be fighting for, but we didn't have any overtaking because I was stronger at the entrances to the corners and he told me about it later. I couldn't do much on the straight or under acceleration because of the grip from the rear tire, so I tried to hold position in the final laps and it was very good.

Photos from as.com