Many fronts open six days after the start of the League
Real Valladolid has 33 players, continues with the subscription renewal campaign and must solve the 40% capacity in the stadium against Real Zaragoza.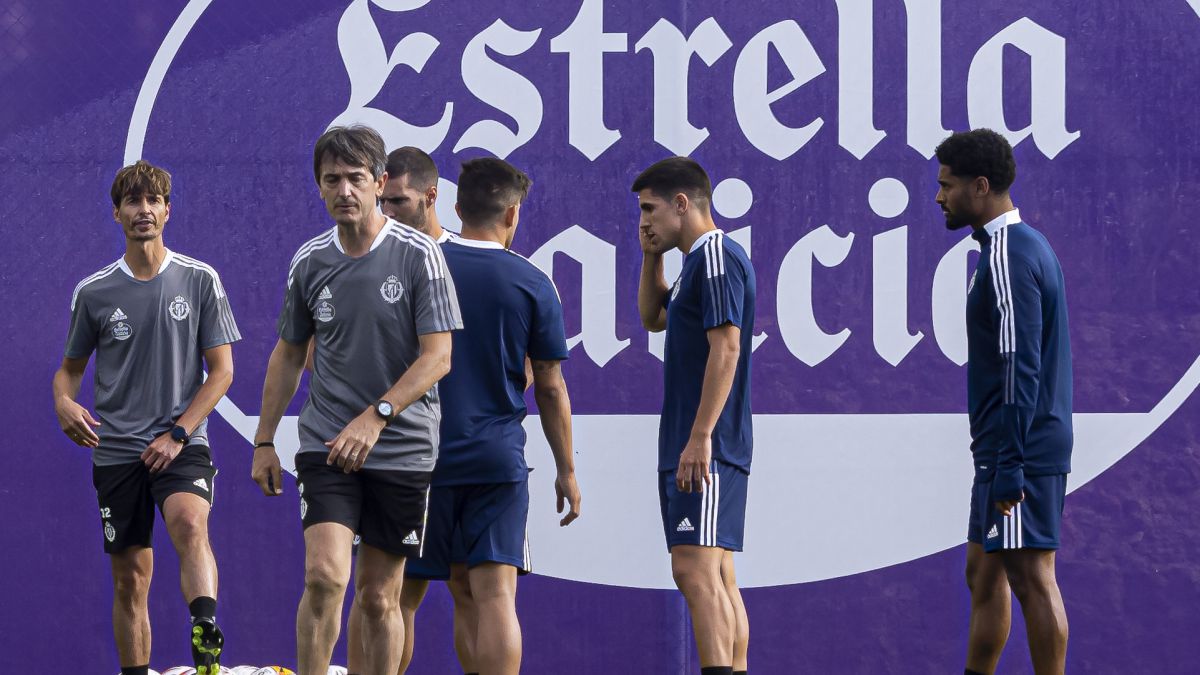 Real Valladolid will begin its reconquest process, its return trip to Primera, or so it intends, on Sunday in Las Palmas, but on August 9 there are many unknowns that surround the team and the club, after a summer that can catalog in many ways, less normal with many footballers in the locker room, no signings, nine infected and only three friendlies.
On the sporting level, Pacheta continues to have a staff of 33 players, an outrage considering that only five or six players have left since training began. The problem is such that right now that eight could not be registered in the League, a problem that affects many other clubs. Actually in the blanquivioleta plane there would be six because both El Hacen and Carnero are in the process of recovering from their injuries and they are not expected to be before the winter market, while there are doubts with Kike, also operated in July for the fifth metatarsal. To all this, we must add that there are players who are waiting for offers from other clubs to leave or who, directly, do not want to play in the Second Division.
On the institutional level, the club is satisfied with the rate of renovations, which have already exceeded 13,000, but it contrasts with the concern about knowing how to resolve the issue of 40% of the capacity, at least, of matchday 2, before the Real Zaragoza. On Avenida del Mundial 82 they work to find the best way to comply with that limit, without harming subscribers.
Photos from as.com