Mamadou Sylla unleashes the desire of the First Clubs
The forward, who ends his contract in 2022 at Girona, handles offers from Cádiz and Mallorca and interest from Elche and Rayo. The club will not let him out for less than 1.2 million.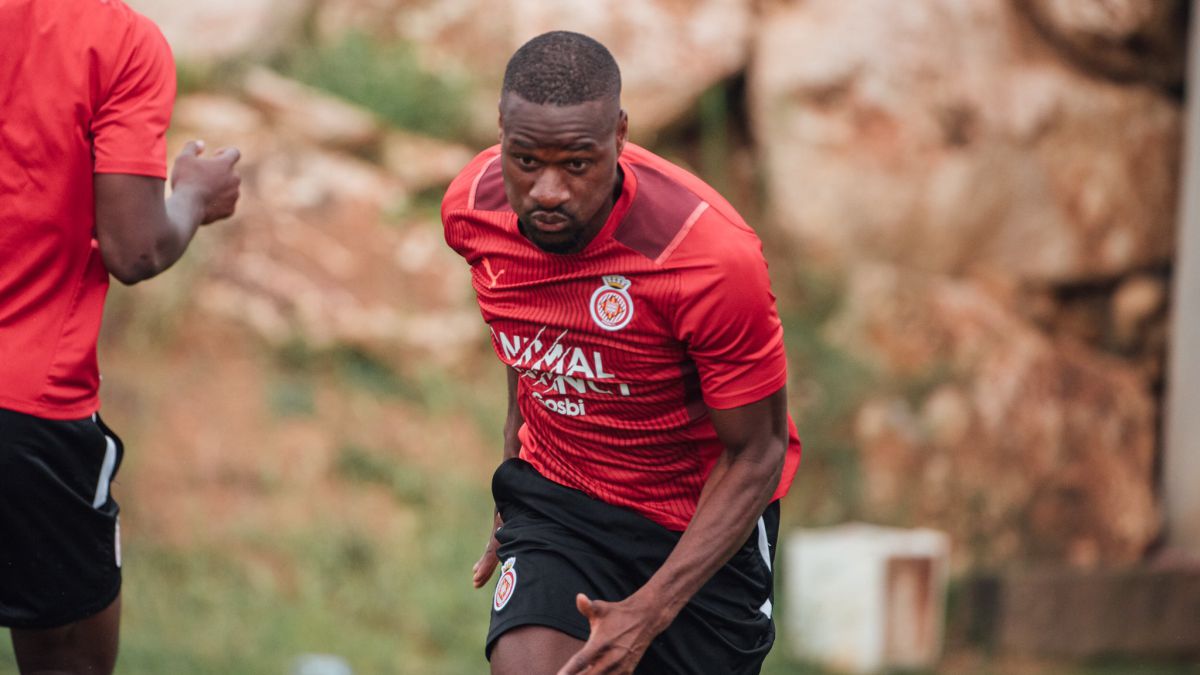 In Girona they begin to see how the market accelerates. The rojiblanca sports management is not only concerned about finding the three signings that Míchel is requesting (right-back, midfielder and forward), but they look askance at the starting gate. Mamadou Sylla is unleashing the desire of several First Division clubs and they have not taken a moment to knock on his door. Cádiz and Mallorca have already made a formal offer for him and there are other teams like Elche and Rayo Vallecano that have him on their agendas. What is clear is that the Senegalese forward's future is up in the air.
From Girona they are responsible for transmitting tranquility, but the truth is that it seems that the future of Mamadou Sylla paints less and less in rojiblanco. Retaining him seems complicated, although the club is clear that it will not let him leave unless an offer of close to 1.2 million euros arrives. Sylla ends his contract in 2022 and is a key piece for Míchel. Currently the proposals received do not reach one million euros, but as the market closes approach they may increase. Just in case, Girona is prepared to act quickly because if Sylla leaves Girona, she will have to tie up a substitute.
For the moment, the Senegalese striker is another asset for Míchel and is preparing for Sunday's match against Las Palmas. Sylla started against Amorebieta, played 52 minutes, and showed commitment. Having Primera offers does not seem to be destabilizing him, although he is clear that it is an opportunity that he would not like to miss. And even more so when after last season, in which he played 42 games (36 in the League, four in the playoffs and two in the Cup), he signed 11 goals (he was the team's top scorer) and seven assists, he waited for a gesture from the club to extend the contract and substantially improve the record and did not arrive. This has created some discomfort and now that Primera is knocking on his door, it seems difficult to close it.

Photos from as.com