"Wolff makes Red Bull look like the bad guys"
The German is clear that the boss of his former team acts more cunningly than his rivals in the race that runs off the tracks.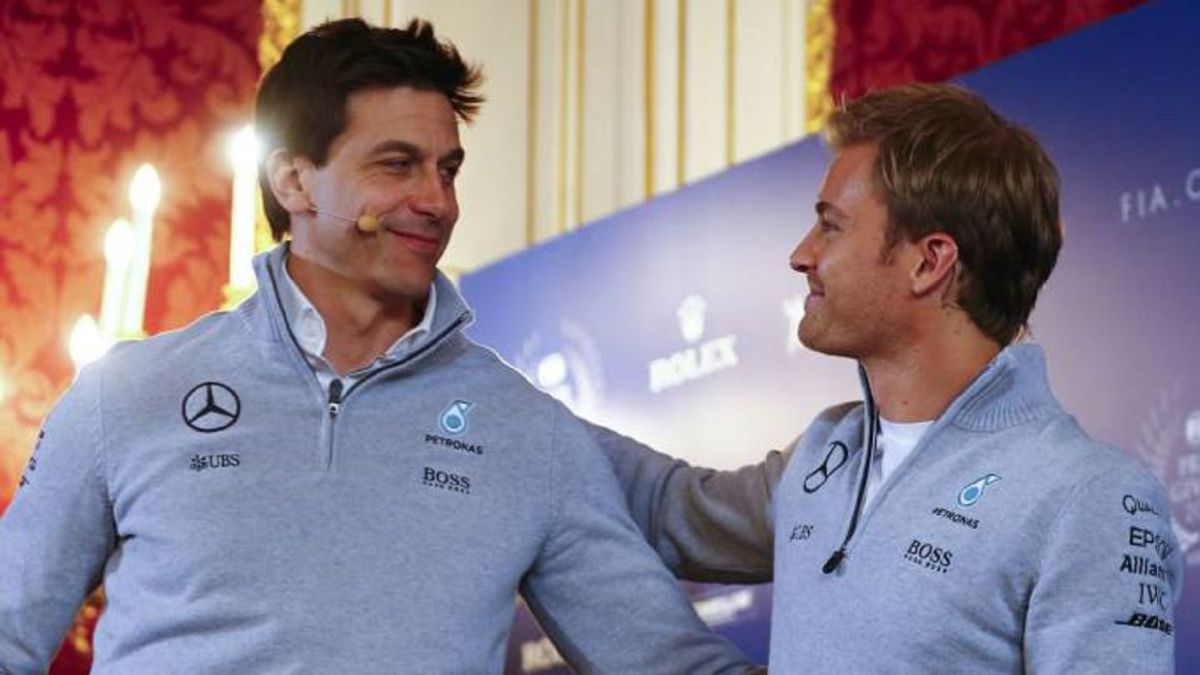 The rivalry that emerges between Red Bull and Mercedes extends far beyond the track, and there the psychological warfare plays a very important role. Each great prize happens a shower of darts between both sides in the form of statements that fuel the controversy. A war, where Nico Rosberg is very clear about who handles the strings best: "Management is crucial and Toto (Wolff) has been managing it very well."
The German considers that the cunning of his former team boss causes "Red Bull to look more and more like the bad guys with protests and all these things": "He's very smart in the media game, and also internally. He really encourages everyone to try to beat them together, "he added about the Austrian in a statement to Sky Sports F1.
However, Rosberg's opinion of the energetic bull team's way of acting differs quite a bit from the opposing side: "I would say that maybe they haven't been that smart in the last few days. that outburst, "he said in reference to the qualifying press conference in Hungary. "Horner isn't ideal and neither is Max, and that puts you in the rear," Nico continued.
On the final run of Q3 at the Hungaroring, when Hamilton delayed the lap and forced the Dutchman to press on cold wheels so as not to run out of time, Rosberg noted that "Max's car had more pace than that." After this assessment, he specified that "the advantage of Hamilton and Mercedes at this time is great" .
Verstappen, and the pressure of the champion
It was precisely Rosberg himself who was the last F1 champion before Hamilton, who took the title from him when they were teammates in 2016, began his hegemony of four consecutive world championships. For this reason, the German knows first-hand what is the weight of the pressure that Verstappen currently carries on his shoulders: "I would not underestimate how difficult it is for Max for the first time to be the favorite for the World Cup. The pressure increases exponentially and it is something difficult to handle. Let's remember that he is very young, even though he has been in F1 for seven years, so we could be seeing some moments in which it affects him a little, "he concluded.
Photos from as.com