Madrid will launch an offer for Mbappé Hazard-style
According to the SER, Madrid will offer € 120M, with the hope that PSG will accept so as not to let it go for free in a year. He already did so with the Belgian, Courtois ...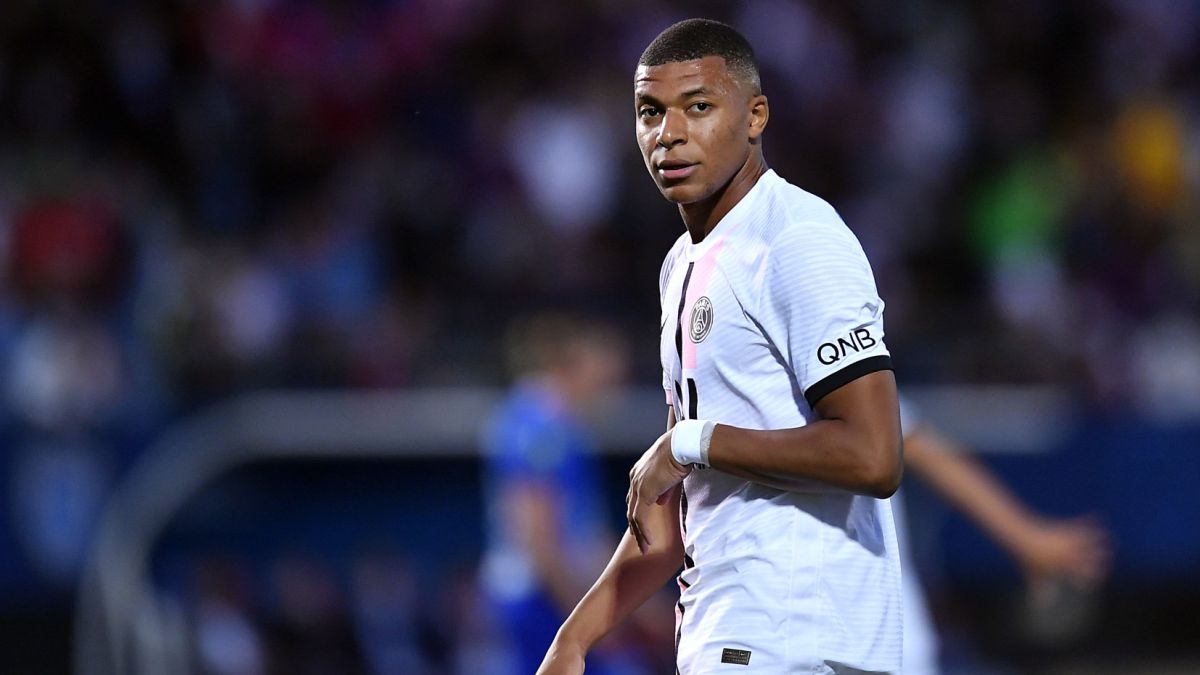 Real Madrid outlines day by day how it plans to approach the signing of Kylian Mbappé (22 years old) this summer, now that Messi's arrival at PSG is a reality and all the lights are turning to the French club, with all of Europe wondering how he will be able to assume his salary bill without violating Ligue 1 and UEFA regulations. The signing of the Argentine by PSG is the spur that Madrid was waiting for to try the operation, trusting that the Parisian team will study transferring the forward to balance their finances. For the moment, PSG maintains a strong posture in public, but Madrid still does not falter and will make an attempt.
According to Cadena SER, the idea of Real Madrid is to make a single offer of 120 million euros, with the hope that PSG will see it with good eyes or, at least, raise an alternative figure with which to start a negotiation. The amount may sound low, in view of those that have been paid in recent weeks; City, without going any further, has just paid 117 million euros for Grealish. But Madrid relies on a logic that has already worked for him in the past: Mbappé only has one year left on his contract and, if PSG does not accept, he will be able to arrive at the Santiago Bernabéu for free next summer.
The Bondy striker ends his relationship with PSG in June 2022 and has repeatedly rejected offers to extend his contract, despite considerably raising his emoluments, from the around 20 million euros net that he receives right now to a figure close to 35 million net. Upon returning from his vacation, he reiterated to the club's management his idea not to renew and to fulfill his contract if PSG so deemed it. With only one year on their contract, Madrid hopes that PSG will come out of its closure and value selling it now rather than letting it escape for free in less than a year.Mbappé, like Hazard, Courtois or Kroos
A tactic that the white club has repeated on several occasions, with an evident success rate: wait until the last year of the intended player's contract and then make a generous enough offer so that the club owner of the rights agreed to the transfer. The latest and most obvious example is that of Hazard, for which Madrid paid 100 million euros in the summer of 2019. The same happened with Courtois in 2018 and with Kroos in 2014.
Thus, according to the SER, the idea of Madrid is to offer 120 million and, if PSG closes in band, withdraw the offer with the conviction that Mbappé will arrive free in 2022, at which time a payment will have to be made in the form of transfer premium, but always much lower than what Paris Saint-Germain would have to pay. Although the truth is that the latest signals that have arrived from Paris do not invite optimism, precisely.
At Messi's presentation, PSG president Nasser Al-Khelaïfi sent a direct message to Mbappé: "He is our player, we know his future, he has already said that he does not want to leave PSG, he will stay. He said he wanted to have a A competitive team and they can't make a more competitive team than this one now. They have no excuse to do anything other than stay, they are Parisian and they will stay. " Al-Khelaïfi, yes, indicated a clear intention of the footballer to stay in Paris that is not such; Mbappé refused to renew and affirmed that he would fulfill his contract, since he knows that the strong positions with the Parisian club have a bad ending (there are several examples: Rabiot, Verratti, Marquinhos ...). But if the option of signing for Madrid now opens, I would take it.
In an interview with Le Parisien, Al-Khelaïfi persisted along the same lines: "I have told him, that he no longer has an excuse not to stay. He is happy with the arrival of Messi, some media are looking for problems where there are none". The PSG president refers to the information that Mbappé would not have welcomed the Argentine's arrival in Paris; It is true that in 2019 he publicly asked for more responsibility and a project that would revolve around his figure, but since then PSG has renewed Neymar and signed Messi, walking in the opposite direction to that requested by the French.Mbappé welcomes Messi ... at last
The Social Networks department of El Chiringuito made a report on Wednesday night in which they analyzed the online reaction of PSG players to the publications that the club had made in relation to upon Messi's arrival, with surprising results: out of 20 posts, Neymar had "liked" 14, Ramos another 14, Di María 10 and Mbappé… none. Yesterday, at last, the striker got wet celebrating the signing of Messi: "Welcome to Paris, Leo," he wrote along with four photographs of his first meeting with the six-time Ballon d'Or winner. A message of closeness that comes a little late, what various media in France have interpreted as lack of attachment to the operation.
Also in the rest of Europe, and specifically in Italy, where La Gazzetta dello Sport reported yesterday Mbappé's anger at the signing of Messi, which reduces his screen share and hierarchy in the PSG dressing room. The transalpine media also revealed that the Frenchman's intention is to speak on Monday (without specifying in what way: press conference, interview, through his networks ...) to reveal his future intentions. In Madrid they do not want a position of strength on the part of Mbappé, because they know that with PSG the best thing is to go for the good, but perhaps in that appearance the striker will give some clue of what he expects from this transfer market, which closes on August 31 in both France and Spain.
Photos from as.com